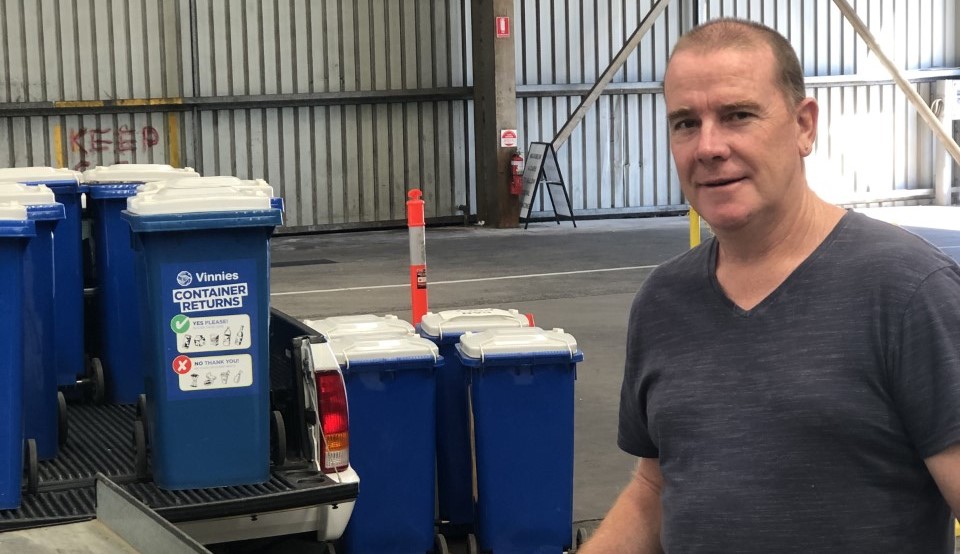 ---
'Recycling is part of Vinnies DNA' as Unanderra depot collects 30 million containers
The Vinnies Unanderra Return and Earn depot has reached the incredible milestone of 30 million container returns in November this year. As well as reducing landfill and boosting recycling, this helps Vinnies raise funds to assist those who are vulnerable and disadvantaged.
Vinnies has been a charity partner of the container deposit scheme since it first launched in December 2017, running container collection points across the state. Customers receive their 10c refunds from Vinnies, and the charity receives a handling fee from the scheme. Some consumers also choose to simply donate their containers to Vinnies.
Jon D'Astoli, Manager of Vinnies Return and Earn, says the funds raised provide assistance to "those who are suffering hardship or disadvantage in our local communities".
"Routinely this includes funding homelessness services, food vans, support with bill payments, food, clothing and furniture packages, friendship and mental health services, refugee advocacy and more," says Jon.
Jon says when Return and Earn launched in NSW it just made sense for Vinnies to get involved. "Recycling is part of Vinnies DNA. Most people are familiar with Vinnies stores where pre-loved items are recycled and find their way to new homes."
As well as members of the general public donating their containers, Vinnies Return and Earn depots across the state often partner with businesses and community organisations that either fundraise via the scheme, or donate their empty bottles and cans to Vinnies.
One community partner is Port Kembla AFL club, which has already deposited 14,295 containers at the with Vinnies Unanderra depot.
Craig Kime from the club, says they were motivated to begin container returns because they wanted to do the right thing by the environment. It was also a great way to raise funds and help Vinnies too.
"We have separate bins, provided by Vinnies, at the club for container collection and we encourage members to be involved. The local pub is also a sponsor and they put containers aside to support the club and environment," says Craig.
Craig adds that club members' attitudes to recycling are changing as a result of the container collections. "They can see the benefits and environmental impact – people willingly separate their garbage from the container recycling now," he says.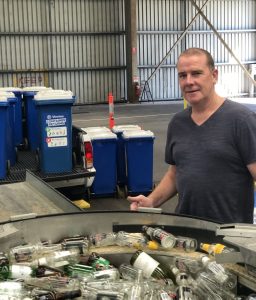 By participating in the Return and Earn scheme, with strong support from TOMRA Cleanaway, Vinnies has collected more than 123 million containers across NSW in the past three years.
---
Read more Return and Earn news