Where can I return my container?
Do you have eligible drink containers – bottles, cans or cartons – you'd like to return? Bring them to one of our convenient return points such as an Reverse Vending Machine (RVM), an Over the Counter Site (OTC),  Automated Depots (AD) or a Donation Station.
---
Reverse Vending Machines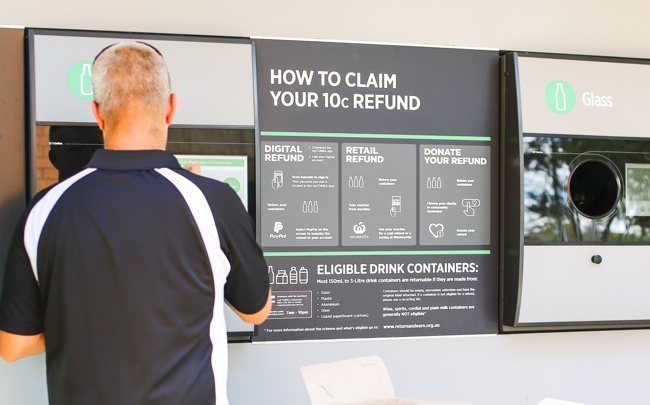 There are many RVMs across NSW and more are opening all the time. The self service machines provide a great way to return smaller quantities of containers, up to 500 in any one transaction.
At an RVM you have several options for receiving your refund:
Receive your refund directly into your registered PayPal account via the myTOMRA app.  You can then use your refund for future PayPal purchases or transfer it to your bank account.
Receive a retail voucher to spend or swap for cash at participating retailer.
Donate directly to a selected charity.
Tips when using an RVM
Before you leave home
Separate your plastic and glass containers to help save you time at the RVM (consider using a large reusable bag).
User our eligibility tool to check and make sure your containers are included in Return and Earn.
Empty all liquids from containers and dispose of loose bottle tops and straws.
At the RVM
Return your plastics into the plastic chute and glass into the glass chute.
Remember to take your reusable bag with you and place any litter into the bin.
---
Automated Depot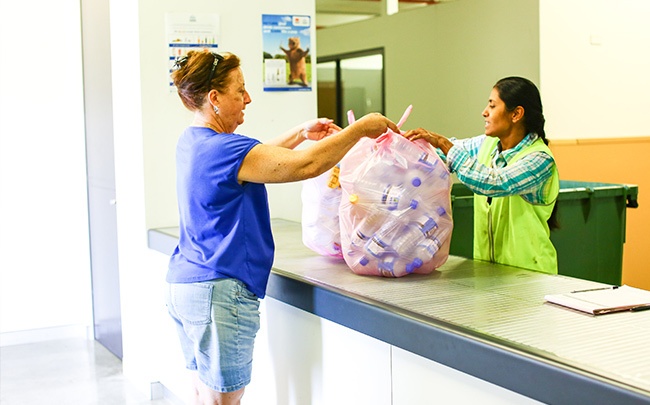 ADs are our staffed bulk container return centres. ADs can process any number of containers but is the best type of return point for returning larger volumes, 500+. ADs issue cash refunds and some will provide an electronic transfer.
---
Over the Counter site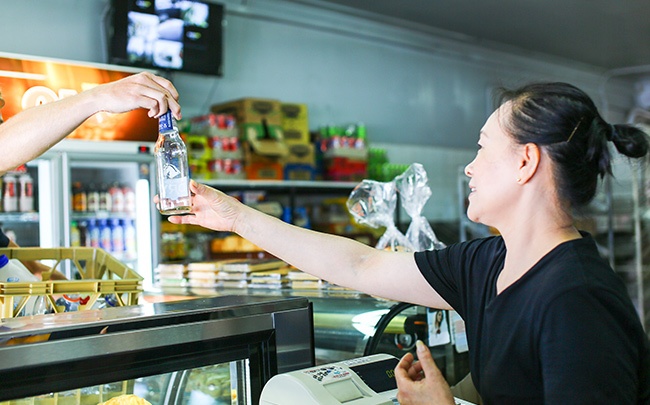 These are local businesses, such as corner stores and newsagencies, participating in Return and Earn. OTCs accept small quantities (usually less than 100) of eligible containers over the counter in return for a cash refund.
---
Donation Station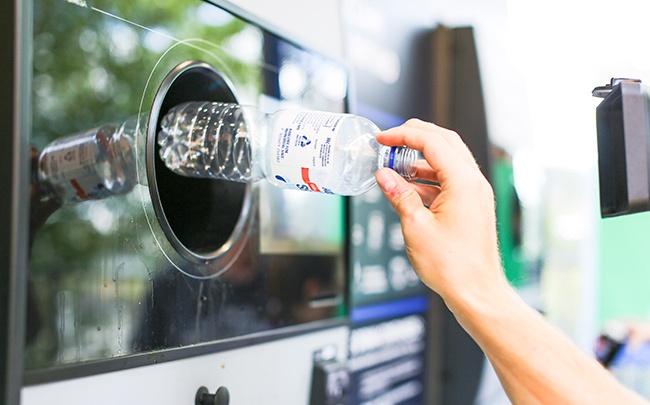 A Donation Station is an RVM that has only the donation feature available. Donation Stations do not give the option to receive a refund.  Generally located at Service NSW offices, you will have the option to donate to a state-wide charity or local community group.
Become a return point partner
If you're interested in hosting an RVM, AD or becoming an OTC partner you can find more information here.