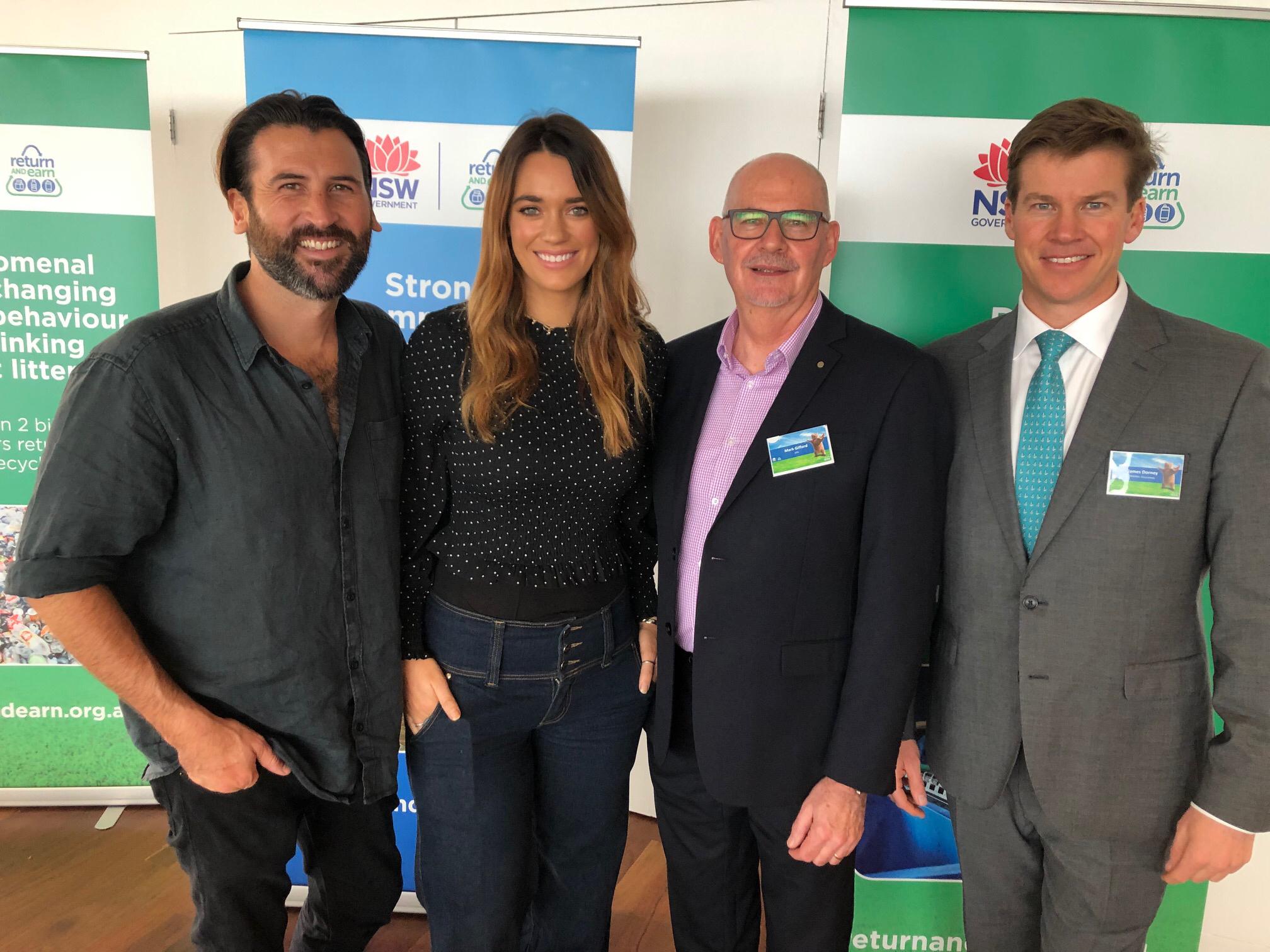 ---
Return and Earn's 2 billion breakfast celebration
Following the Return and Earn scheme achieving two billion containers returned, key stakeholders and participants have gathered in Sydney to celebrate the success and set their sights on the next major milestone.
The NSW EPA Container Deposit Scheme branch invited executives from the not-for-profit sector, the beverage industry and the Return and Earn network to a breakfast event on July 5 to celebrate the achievement of two billion containers recycled in just 19 months.
Mark Gifford, Environment Protection Authority (NSW EPA) Acting CEO, said the scheme's positive outcomes had been achieved through collaboration between the NSW Government, the waste industry and beverage sector.
"It was heartening to see so much support for the scheme and leaves me confident and excited for the future achievements as we move towards collecting the 3 billionth container," Mr Gifford said.
The audience was addressed by Take 3 for the Sea founder and CEO Tim Silverwood and science communicator Laura Wells, scheme advocates who spoke about the difference Return and Earn is making, including a 57 per cent reduction in eligible drink container litter volume in NSW.
"The Return and Earn scheme is so critical to protecting our natural spaces, including our oceans," Ms Wells said.
Jack de Groot, CEO of St Vincent de Paul Society NSW, spoke about the difference the scheme has made to the charity, which started as a Return and Earn donation partner and has progressed to setting up a new recycling enterprise.
VIDEO: Highlights of the 2 billion breakfast
Please visit the Return and Earn community webpage to read more about how your organisation can be a part of the scheme and to download useful resources including our schools toolkit and donation partner application form.