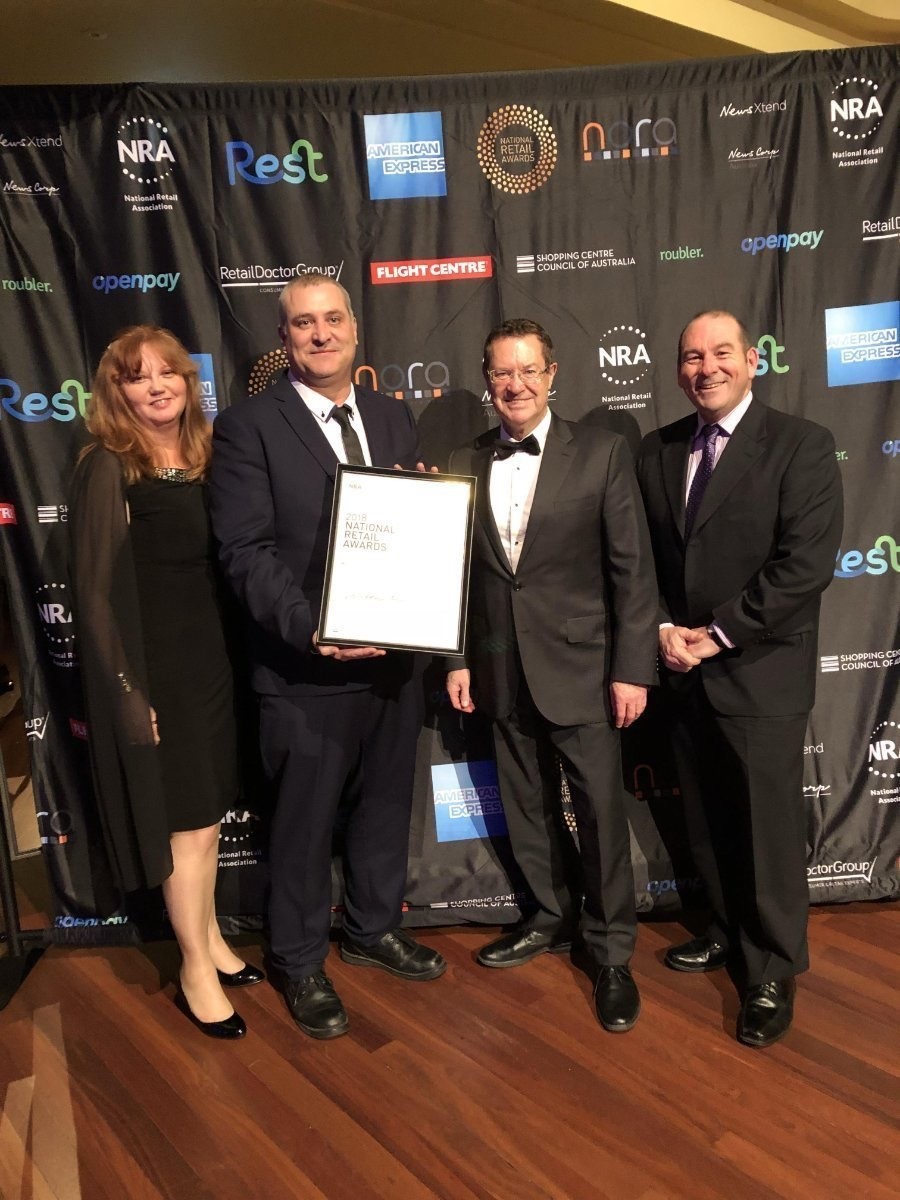 ---
St Vincent de Paul NSW's participation in Return and Earn scheme lands them industry award
The St Vincent de Paul Society NSW Branch has been recognised for their championing of the NSW Government's Return and Earn scheme, winning the 2018 National Retail Association Social Responsibility Champion Award, beating a number of corporates for the prize.
Vinnies Shops NSW was rewarded for their work in helping to reduce litter in the environment and increasing recycling rates by accepting over-the-counter container returns at 17 return points, and opening two automated depots for bulk loads of containers, as part of the Return and Earn scheme.
Vinnies plans to open a further three automated depots in the next few months in partnership with network operator, Tomra Cleanaway.
The two automated depots on the state's south coast have the capacity to process approximately 100,000 containers per day allowing individuals and organisations to either receive a refund directly on-the-spot through electronic funds transfer or to donate their refund to Vinnies.
Return and Earn has been embraced by the public with almost 670 return points in operation across the state and more than 619 million containers returned so far.
Return and Earn has been successful in reducing litter with a 33 per cent reduction in eligible drink container litter volume since before the scheme started, according to the latest NSW National Litter Index figures from Keep Australia Beautiful.
Return and Earn is a partnership between the NSW Government, scheme coordinator Exchange for Change and network operator TOMRA Cleanaway. Launched in December 2017 it has become the state's largest litter initiative.