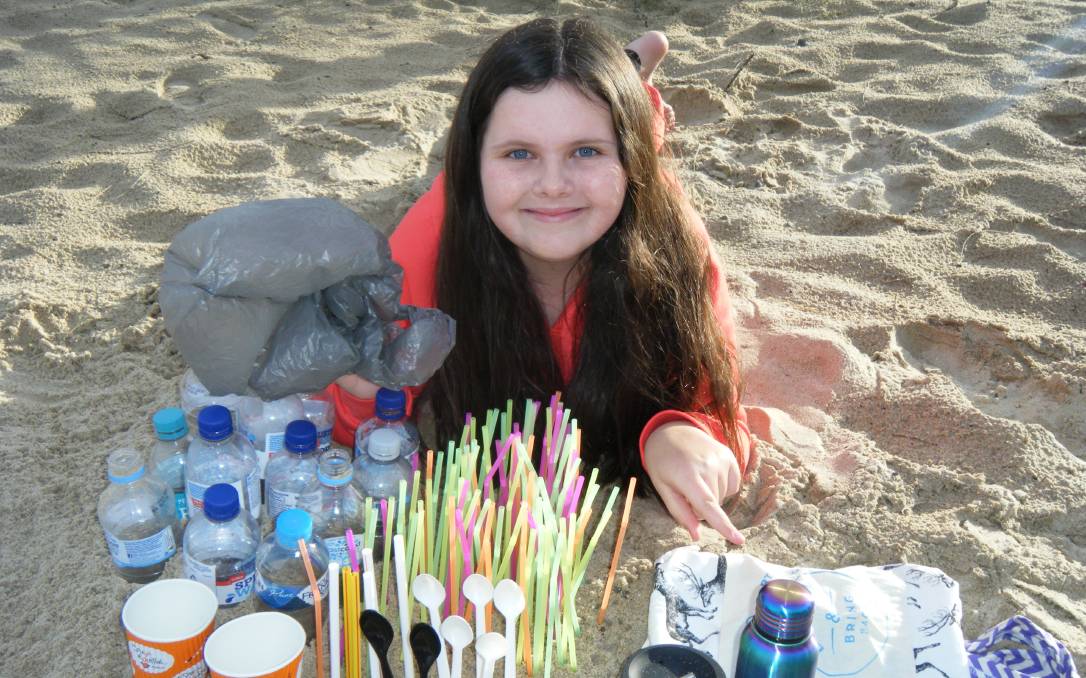 ---
Shalise Leesfield encourages community to support plastic free July
Matt Attard, Port Macquarie News, 21 June
SHALISE Leesfield is on a mission to ensure plastic becomes extinct before animals do.
If that is to become a reality, the young eco-warrior will need everyone on the Mid North Coast to jump aboard her crusade to rid the ocean of waste.
And next month is the perfect opportunity with the Plastic Free July campaign beginning.
July is a month of awareness where people are asked to make a change and stop using single-use plastic items.
Swapping plastic bags, bottles, cutlery, coffee cups and straws for their reusable counterparts is a common sense step you can take.
(…)
Shalise noted that most plastic can be recycled and encouraged the community to scope out their nearest recycling station.
"There is really no way to throw single use plastic away. It stays around in our oceans and harms our wildlife," she said.
Return and earn is a good way to get rid of your plastic bottles for recycling. Other plastics like bags, bread bags and fruit bags can be taken to your nearest recycling station.