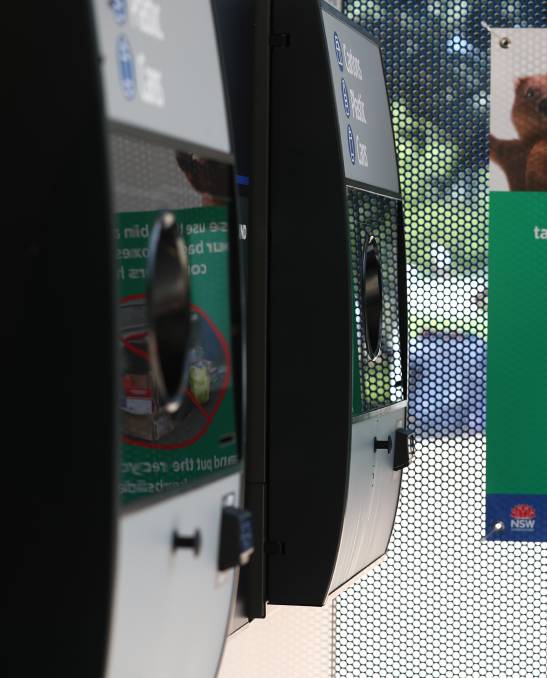 ---
Our Say | Can scheme shows the power of persistence
Western Advocate, 4 July
FOR a scheme that endured such a difficult birth, Return and Earn seems to now be enjoying robust good health in Bathurst.
The NSW Government promised us that its bottle and can recycling scheme, which was introduced locally in December last year, would quickly become a normal part of our lives, but the early signs certainly weren't good.
First, Bathurst didn't have a reverse vending machine. Then, when we did get a machine, at the Metro service station in South Bathurst, it drew complaints from neighbours about the noise, the rubbish left behind and the smell, before eventually being removed.
In other parts of the state, those who had been collecting containers for months in the lead-up to the scheme were unhappy to find that some of those containers – the bottles and cans that were crushed or badly misshapen – were not eligible for a refund.
Others, meanwhile, wanted more options to cash in their refund voucher from the machines.
It will be all right, the NSW Government told us, after a while, the scheme will settle in and you will all get used to it and wonder why it wasn't introduced earlier.
And, if the latest local figures are correct, that's exactly what has happened.
The NSW Environment Protection Authority said last week that 4.18 million items had been returned in Bathurst since the Return and Earn Scheme began in the city, with almost 1.3 million at the reverse vending machine at the Bathurst Community Op Shop alone.
Return and Earn is a partnership between the NSW Government, scheme coordinator Exchange for Change and network operator TOMRA Cleanaway. Launched in December 2017 it has become the state's largest litter initiative.