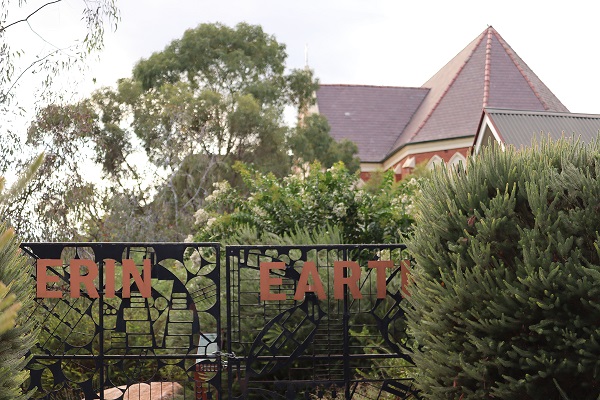 ---
Winner announced for 2023 NSW Environmental Citizen of the Year award
A beacon for sustainability in the Riverina region, ErinEarth, has been crowned the 2023 NSW Environmental Citizen of the Year on this World Environmental Day.
ErinEarth's luscious gardens in Wagga Wagga have offered nature-based education, volunteer gardening programs and workshops for a quarter of a century, establishing itself as a well-being hub for the community and the environment.
The annual state Environmental Award program is about acknowledging and celebrating those who make a real difference in our local communities and bring people together.
The NSW Environmental Citizen of the Year Awards is an initiative of The Australia Day Council of NSW (ADCNSW) in partnership with Return and Earn. Councils can nominate their Australia Day environmental winners of the Local Citizen of the Year Awards, to be in the running for this state-wide award.
The winner of the NSW Environmental Citizen of the Year and runner-up has received a one-off donation of $3,000 and $1,000 respectively to put towards their community initiative.
ErinEarth has grown from two asphalt tennis courts and a rubbish dump to a beacon for community sustainability, bringing people together in a positive way socially and environmentally.
The eco-sustainability program and education efforts of ErinEarth have motivated the community to engage with and appreciate sustainable living practices.
The ADCNSW wants to thank and acknowledge our winners and nominees on their inspiring environmental projects deserving recognition.
Now in its fifth year, the initiative is sponsored by Return and Earn, NSW's widely popular container deposit scheme which provides a 10c refund for every eligible container returned. Since the scheme commenced in December 2017, more than 9.4 billion bottles and cans have been returned for recycling through its network of 600+ return points across the state.
For more information on the winner, runner-up and finalists, visit Australiaday.com.au
View video here.
Return and Earn is a partnership between the NSW Government, scheme coordinator Exchange for Change and network operator TOMRA Cleanaway.