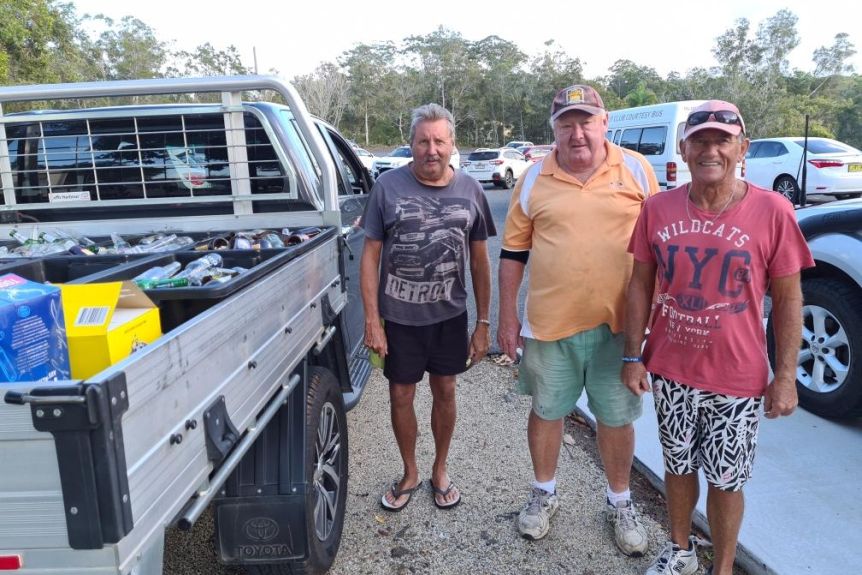 ---
Golf and recycling in Nambucca Heads brings community together
Nambucca Heads Island Golf Club has come back from the brink, thanks to volunteers who formed a dedicated team to secure much needed funds through container returns.
Manager Johnathon Zirkler says, "The club was going through financial turmoil a few years ago. There was a meeting with members and the board, where people were told we needed to raise a certain amount of funds to be able to stay open, otherwise the club would have to close in just a few months."
At that point any finances the club had went straight into keeping the doors open, and other upgrades members wanted, such as new flags for the green and nets for the hitting bay, were on hold.
Luckily at the same time as the club was facing financial stress, the Return and Earn NSW container deposit scheme launched. With a 10c refund given for each empty drink container returned for recycling, it was an accessible source of income.
"So we started collecting containers," says Johnathon. "Members collected at home, they collected at the club. And it kept going from there."
The group of volunteers who manage the container returns calls themselves 'Steptoe and Sons', and they have a regular routine with weekly container pickups and depositing them on Sundays.
With around 300 golfing members and 1,100 social members, the Nambucca Heads Island Gold Club is a big part of many people's lives in the area, providing recreation and a welcoming community. The recycling has brought people even closer together. "It's a significant part of the routine and community here," says Johnathon.
It's also been remarkably successful. The club has now raised more than $20,000 from recycling cans and bottles.
"The start of the 2019-20 financial year was when things started turning around," Johnathon says. "We've been able to replace the sand buckets and bins, and now the funding is going into bigger projects such as upgrading the bathrooms."
The club is also now able to consider other developments, with plans to build a shelter with BBQs and seats next on the list.
You can find more information about Return and Earn on this website. To find your local return point, visit Return Points page.