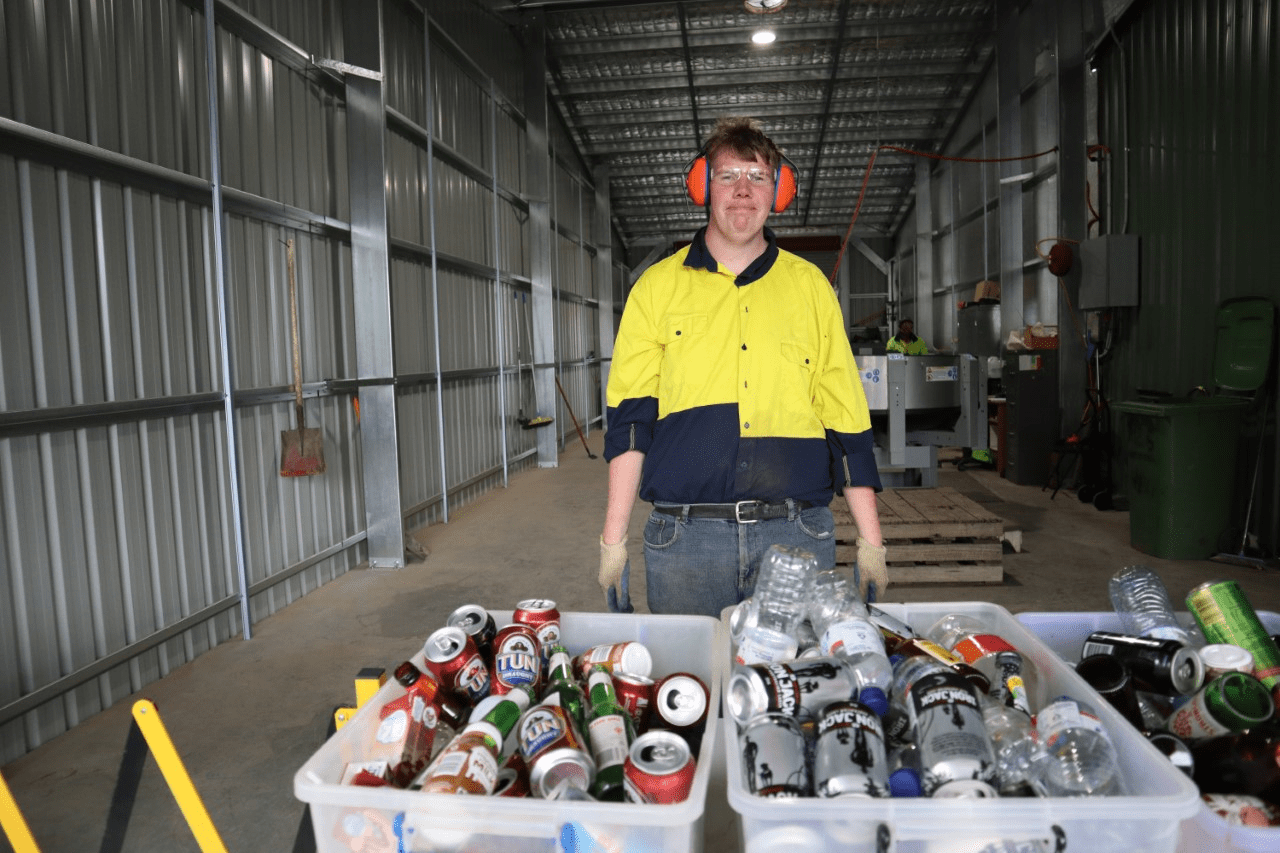 ---
Disability services in the Snowy Valley grow with Return and Earn
Valmar Support Services might be a disability services organisation, but when Return and Earn was launched, they saw an opportunity – the NSW container deposit scheme could offer a way to create employment for people who live with disabilities in regional NSW's Snowy Valleys Council area.
The organisation provides support in the home for people with disabilities, but it also has a business services arm at a site in Gilmore, just outside of Tumut NSW, which includes an op shop and other recycling facilities. In 2018, they expanded to become an automated depot for Return and Earn. As an official return point for the scheme, automated depots are designed so you can drop off a lot of drink containers in bulk into a machine, which quickly sorts and counts your containers for you. You then collect your refund of 10 cents per eligible container returned. It's a great option for avid container collectors and community groups seeking to raise funds through the scheme.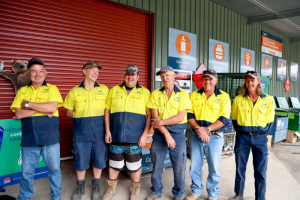 Valmar Business Services has been able to employ 14 people who live with disabilities to work directly with Return and Earn. They assist customers, sort containers, and take on other tasks decided in consultation with their support workers. Around 50 people living with disabilities, and who otherwise face barriers to employment, are employed at the Gilmore site.
"It's great for people with disabilities to be involved in the automated depot. It gives them pride and recognition for their work and helps them realise they are valuable people in the community," said Valmar manager John Stanfield.
John said they have had great support from locals in the Snowy Valleys region and generally receive 40,000 containers each weekend – three-quarters from the public and the remainder through donations via a partnership with Snowy Valleys Council.
Funds raised through donated containers and revenue from hosting the return point help pay the wages of the staff employed at the site. "The automated depot is a partnership with the Snowy Valleys Council," explains John. "If profits grow beyond what we need for staff salaries, funds go back to the council and the community will benefit."
The Valmar Industies automated depot has also turned into a community hub. "People have real purpose to go visit the site. For young families it can be a good place to come to socialise and see the need to do the right thing for the environment."
James Dorney, CEO of Return and Earn Network Operator TOMRA Cleanaway said the Valmar hosted automated depot is a real win for the Snowy Valley community, "This automated depot is a true example of a partnership approach to providing the community access to Return and Earn whilst achieving wider sustainability outcomes. Valmar and Snowy Valleys Council together with TOMRA Cleanaway worked hard to get the site operational and its popularity and success is a testament to this. Well done Valmar!"
---
Read more Return and Earn news