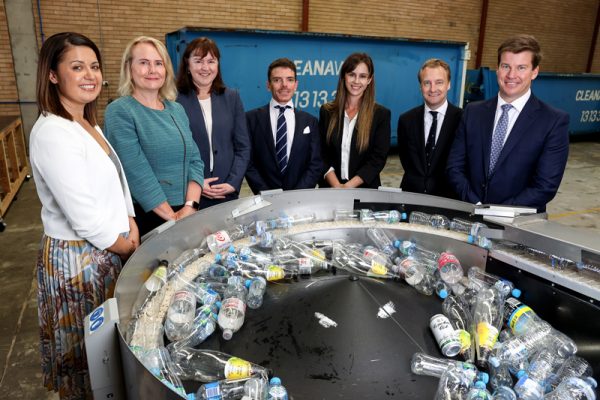 ---
City Return and Earn opens in Mascot with innovative new partnership
Sydney's latest Return and Earn location at Mascot was launched at a special ceremony today, marking the beginning of a bold partnership that will help NSW's circular economy flourish and bring more jobs to the Aboriginal community
The new centre brings together KARI Foundation, a leading Aboriginal organisation, and operator Clean Vibes, a sustainable waste management company that specialises in entertainment venues and music festivals. Clean Vibes will employ Aboriginal workers onsite sourced through KARI.
James Dorney, CEO of TOMRA Cleanaway, network operator for Return and Earn said, "This centre and this partnership exemplify how Return and Earn centres achieve the forward-looking ideal of the triple bottom line – they make money, and have environmental and social impact,".
"All Return and Earn centres contribute to charities and put more money back into the local community with every recycled container. Together they add to our efforts to build a sustainable NSW."
Clean Vibes owner Andrew Macarthur said opening the automated depot was an obvious expansion of the existing operations.
"At Clean Vibes we're passionate about sustainability and leaving a minimal impact on our world. We're excited to be part of the Return and Earn network and provide the community with easy access to recycle their drink containers.
"In addition, any containers collected through our traditional Clean Vibes event waste services will also be brought to City Return and Earn for processing," Mr Macarthur said.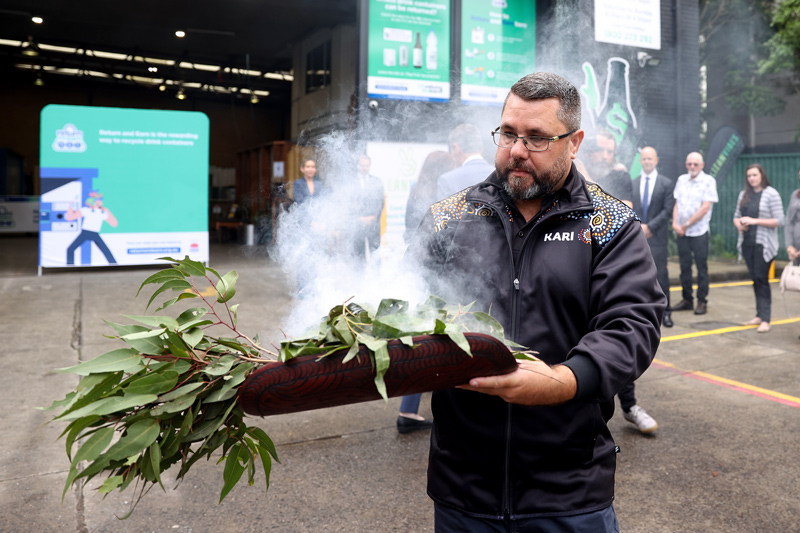 The innovative partnership with KARI Foundation was an opportunity to have a social reach and provide employment for the community.
Through the partnership, KARI Foundation will provide Aboriginal staff for City Return and Earn as well as for Clean Vibes managed festivals and events. The refunds from any containers returned at these events will be donated to support KARI Foundation's work.
"This partnership highlights the many opportunities Return and Earn provides for meaningful community collaborations and partnerships."
"We're delighted to welcome Clean-Vibes and, through their partnership, KARI Foundation to the Return and Earn network," said Mr Dorney.
"As network operator, we're proud to provide opportunities for small business, employment and to support social enterprises like KARI through our network of return points."
City Return and Earn is located at 285 King Street, Mascot, and is open from 8.30am to 4.30 pm Monday to Friday and 9.00 am to 4.00 pm on weekends.
More than 7 billion drink containers have now been returned for recycling through Return and Earn's network of 620+ return points across NSW since the scheme launched in 2017. This has resulted in more than $30m raised for charities and not for profit organisations in handling fees and donations.
For more information on Return and Earn including checking container eligibility or the status of your nearest return point, visit Return and Earn.