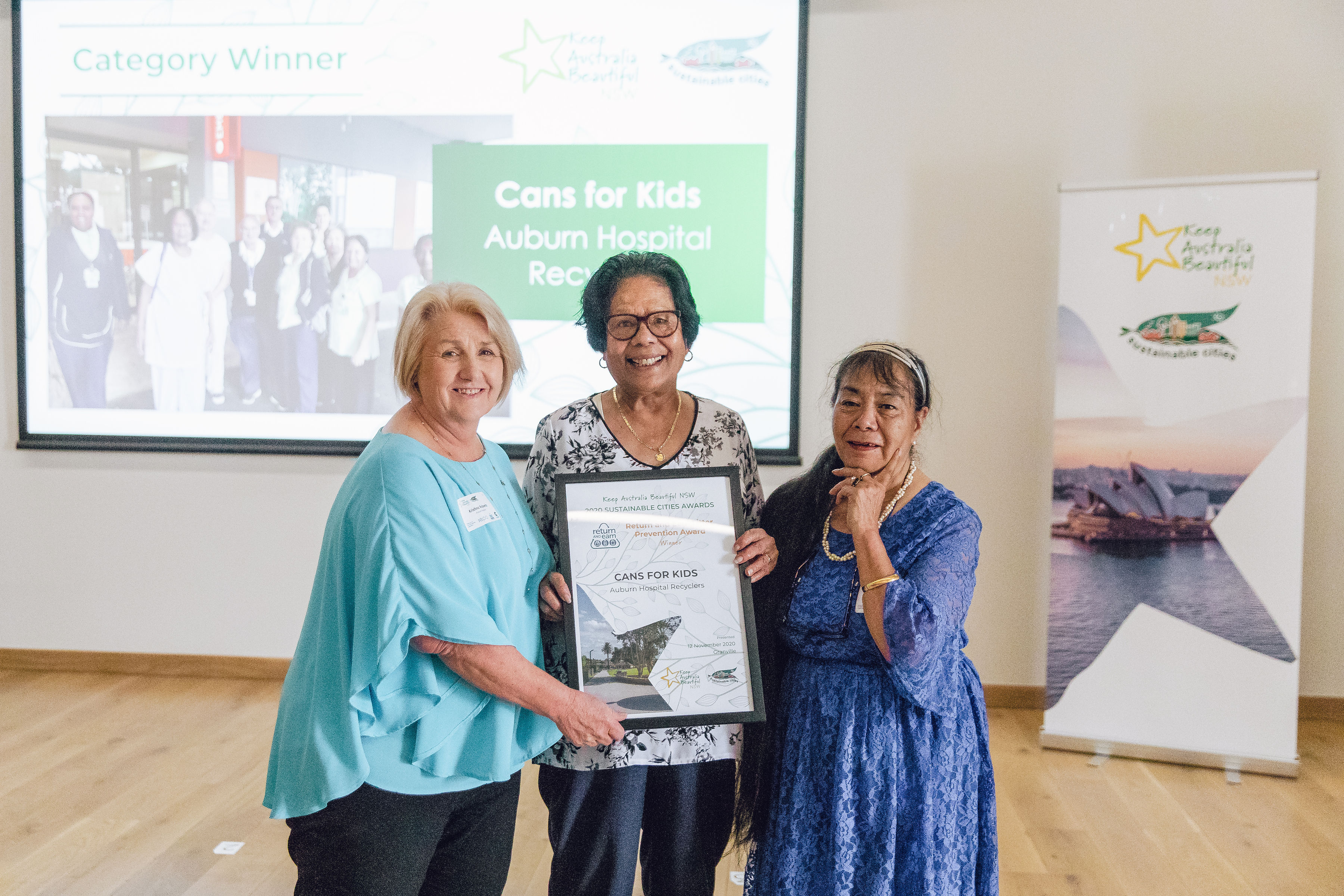 ---
Can For Kids and Auburn Hospital win the Keep Australia Beautiful Return and Earn Litter Prevention Award
A group of dedicated recyclers at Auburn Hospital led by 25-years old Alexander Roberts won the Overall Return and Earn Litter Prevention Awards at the Keep Australia Beautiful NSW 2020 Sustainable Cities Awards. 
Their project, Cans for Kids, ensures all bottles and cans from the hospital are collected and returned for recycling, with the refunds donated to support Save the Children.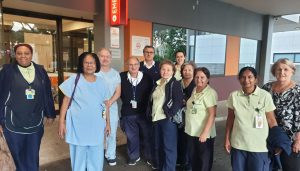 NSW Environment Protection Authority CEO Tracy Mackey said the work of Alex and Auburn Hospital was truly inspiring, demonstrating the incredible impact we can all have on our environment as well the community through our actions.  
"Congratulations Cans for Kids. Not only are you helping thousands of children overseas access important medical care, but you're also helping the environment and providing an inspiring example to all of us," Ms Mackey said. 
Alex Roberts began collecting cans to raise money for children's charities in 2006. When Return and Earn launched in December 2017, he expanded his Cans for Kids operation to include bottles as well as cans, and dramatically increased the funds raised.  
With the mantra '3 eligible cans and bottles can provide a starving child with vital vitamins, 20 vaccinate a child for life and 100 dig a well to provide clean water for an entire village', Cans for Kids provides approximately $150 per month to Save the Children. 
The program has won numerous awards including the Cumberland Council Local Citizen of the Year and Community Pride Awards, Western Sydney Local Health District and Keep Australia Beautiful NSW.  
Just days before the winners were announced, Return and Earn reached the remarkable milestone 4.5 billion eligible containers returned since the scheme launched less than three years ago. With three out of four drink containers supplied in NSW later deposited with the scheme, container recycling has become part of everyday life for much of the community. 
The Keep Australia Beautiful NSW 2020 Sustainable Cities Awards recognise, celebrate and reward the sustainability initiatives of NSW metropolitan councils, businesses and community groups and are organized by Keep Australia Beautiful NSW. The Litter Prevention Award Category is supported by the Return and Earn NSW container deposit scheme.