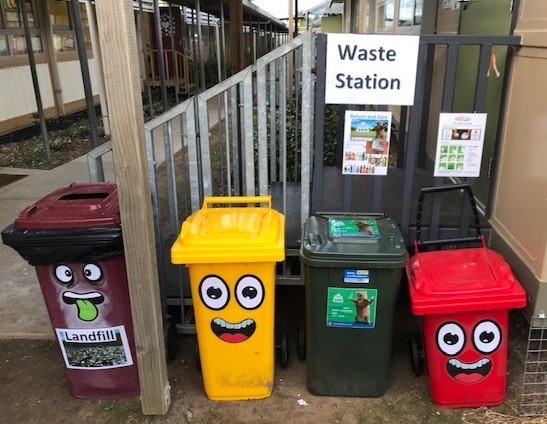 ---
Caddie Creek students learn - and teach - sustainability
When Return and Earn was launched in NSW, teachers Jenny Henson and Carol Van De Maele at Caddie Creek Public School in Blacktown saw the NSW container deposit scheme as a great way for students to learn about environmental sustainability.
Recycling bins, as well as dedicated Return and Earn bins, were soon installed at the school.
Jenny said the results were impressive. "There has definitely been a big reduction in litter on school grounds. The students have developed a huge awareness of the impact on the environment of plastic and bottles."
The money raised via the 10c refund per container goes to adopting animals through World Wildlife and Taronga Zoo. "We've adopted a koala and a Tasmanian devil," said Jenny. "The kids absolutely love it – it gives a lot of purpose to what we do."
Introducing the Return and Earn bins also meant teachers were able to incorporate recycling into the school curriculum.
"A lot of programs in class are now based on waste management, sustainability and how to reduce our impact on the environment," said Jenny. "We link this to maths with waste audits, and to English by writing persuasive texts about the need to recycle."
The impact has spread beyond just the school too. "We recently ran twilight markets with waste stations with information and signage, and the students manned the stations and showed people what can and can't be recycled," said Jenny. "The kids go home and teach their parents about recycling and sustainability – they take the message into their homes and into the community."