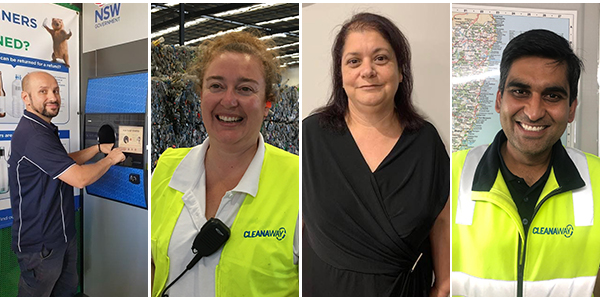 ---
Behind the scenes: What does it take to keep Return and Earn running?
Behind the scenes of Return and Earn hundreds of people are hard at work to keep the container deposit scheme running smoothly. TOMRA Cleanaway, the network operator for the scheme, employs staff across NSW to run a network of more than 600 deposit points, ensuring millions of containers are collected, processed and sent for recycling every single week.
Meet some of the everyday heroes making NSW a cleaner, more sustainable state.
Don Haliti, Technician, TOMRA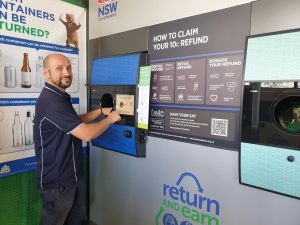 When Return and Earn began in NSW, I worked with a taskforce from overseas to complete installation of Reverse Vending Machines (RVMs) at return points around NSW. Working with colleagues from different backgrounds and countries it was all hands on deck! To achieve this mammoth task we worked long hours and slept in motels all across regional NSW. It was very rewarding, and I will never forget the feeling when the scheme kicked off successfully in December 2017. We all had big smiles on our faces.
These days, apart from scheduled installations of new RVMs, my role involves maintenance and repairs to existing RVMs and ensuring all is running smoothly. I also mentor and train new team members and assist in the office.
I enjoy the variety of working with different equipment in different locations and interacting with customers. It's also rewarding to know that I am contributing to saving the environment.
Working here has also made me more aware of recycling at home and now instead of throwing out bottles and cans my wife and I collect them and we encourage our kids to recycle containers to earn pocket money. This teaches them two important things in life: to work hard to earn something and to protect the planet from pollution.
Sally Anne Conlon, Warehouse Supervisor at Eastern Creek Container Sorting Facility, Cleanaway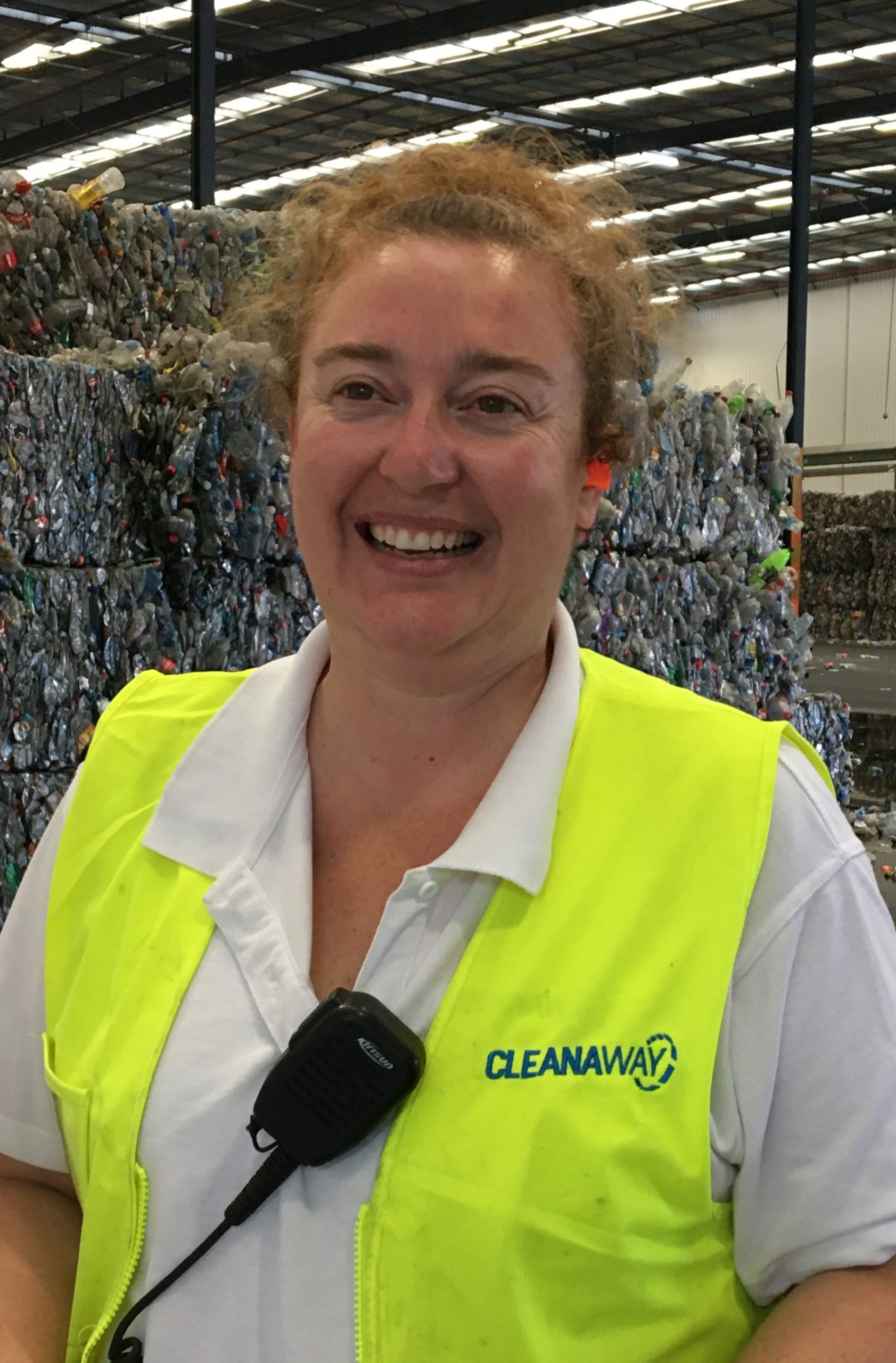 I am one of the lucky people who love what they do for a living. There is never a dull moment at the Eastern Creek Container Sorting Facility – we process all the lightweight materials from across NSW. That includes the plastics, cartons and cans. I often push myself to learn more and be better at this job each day than I was the day before.
I am responsible for the daily running of the warehouse and all operations within. We receive containers from all over NSW, so we are directly involved in processing and counting every container that comes through Return and Earn. My daily routine involves interacting with staff across all three shifts that we run here and making sure that the warehouse is operating at optimal capacity in all areas. This could be delivering the latest safety toolbox, fixing a breakdown, organising staff duties, chasing deliveries, doing safety walks, showing business partners through the warehouse, or running a machine to process the containers.
It's a great feeling after a busy week when we have so much product come in that I wonder how we will ever get through it all – and then, come Monday morning the floor is clear. I know that everyone has worked super hard and worked together to get the job done.
This job has made me so much more aware of just how much rubbish my family and I were producing at home. I now recycle all of our eligible containers and try and be more conscious of what we throw out and what we can repurpose around the home.
Terry Cutajar, Customer Service Officer, TOMRA Cleanaway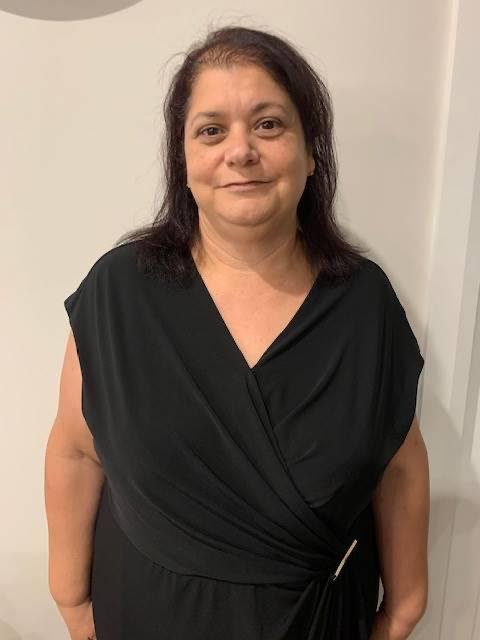 My role as a customer service officer means I offer frontline support to our internal and external customers. We take calls from the public and assist them to find their closest collection points. We step in when there is an issue and we also look after the operational needs of the over-the-counter collection points and automated depots.
What I find most rewarding about my role are the relationships that we have been able to cultivate over the last three years. Being one of the original customer service officers from the beginning of the scheme, we have built a lot of relationships, and have got to know our regular callers. One of our regulars is 'Scooter Dave', who lives in the Illawarra, and collects bottles and cans to raise money for charity.
Probably one of the most satisfying aspects of my job is being able to turn around a customer experience from a negative to a positive. For example, I took a call from a regular user of the scheme who was getting very frustrated for various reasons. After discussing her concerns, I was able to put feedback in for her at an operational level that meant we could resolve her concerns. I was also able to educate her about how she can best access the scheme and gain her refunds in multiple ways. I was able to turn her experience around and she is now a great advocate of the scheme.
Before working for TOMRA Cleanaway I had a basic knowledge of recycling, but I am now much more focused at home with recycling and educating my family as well.
Jyoti Bhanot, Operations Supervisor, Cleanaway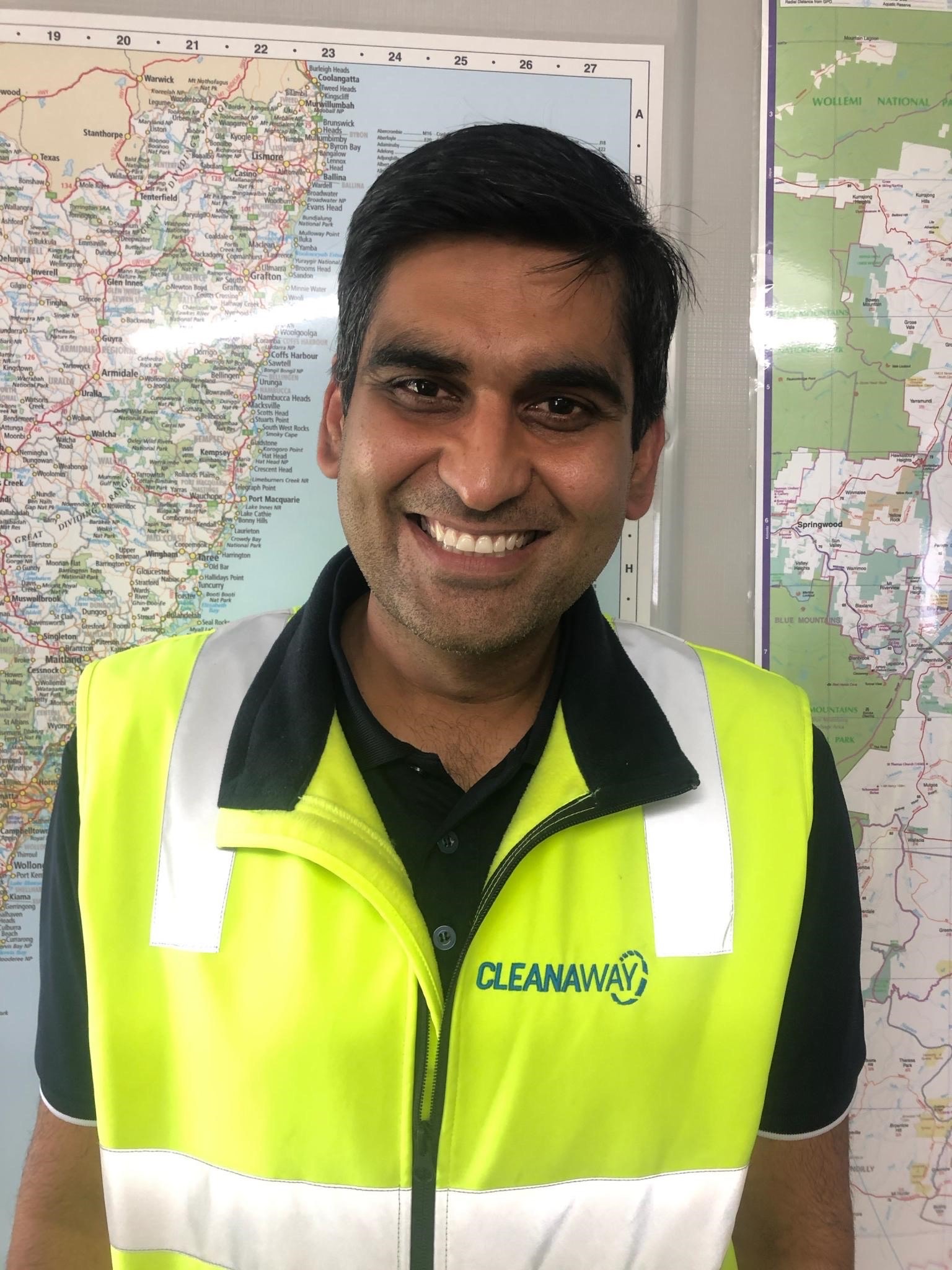 My role is to make sure that RVMs are emptied on time in a safe manner through our dedicated fleet of collections vehicles for Return and Earn. I am proud to be part of the process which ensures smooth running of the scheme's network of return points, so that customers can easily recycle containers. We ensure that our environment is clean and there is less litter on our streets. I am pleased to see the overwhelmingly positive community response to this scheme.
Day-to-day, my work involves fleet management, coordinating routes, building driver rosters, dealing with drivers, managing fatigue and conducting audits. We ensure that RVMs are available for customers to recycle their containers. It is rewarding to find the best possible solutions for customers. Fleet management can be challenging at times. Our trucks are double shifted, which means the trucks do more hours and this makes servicing and breakdowns more challenging.
I enjoy all aspects of my job though, and I am pleased to be part of making a sustainable future possible for our community. I am fortunate to work with some really good people that make every day enjoyable for me. The best moment in the job was when my team received the "2019 Cleanaway Star Award for Team of the Year."
My family and I often discuss the importance of reducing general waste and litter, and my kids value the importance of recycling. I have purchased different bins so the kids can recycle cans and bottles.
---
Read more Return and Earn news