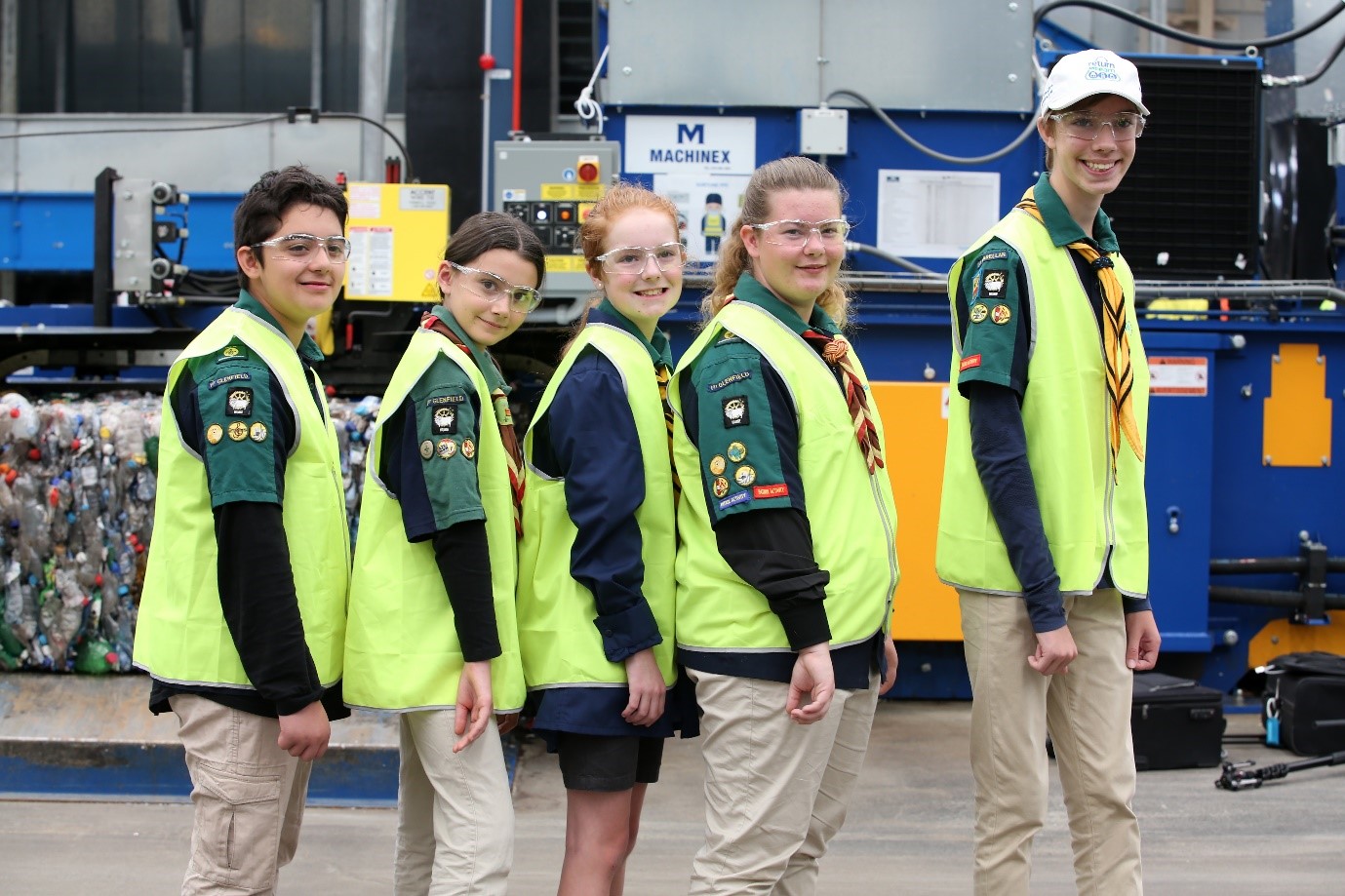 ---
A billion reasons to celebrate
Return and Earn has given NSW a great first birthday present – one billion containers returned through the scheme.
This is a huge achievement for NSW and we want to thank all our amazing community members who Return and Earn or return and donate.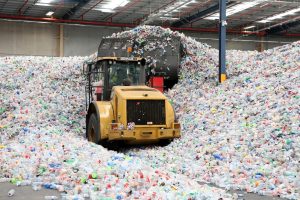 To celebrate, we visited the Eastern Creek Cleanaway facility where we were joined by community eco-champions St Vincent de Paul Society (Vinnies) and Scouts NSW.
The NSW Minister for the Environment, Gabrielle Upton, led in the celebrations and was pleased to see the program achieving these huge milestones.
Minister Upton said that Return and Earn has been an outstanding success and changed the way people dispose of empty drink containers.
More than half the drink containers brought into the marketplace by beverage suppliers (54 per cent) are now being recovered, compared with the 32 per cent that was being collected through yellow bins before Return and Earn kicked in.
Minister Upton said the figures for Return and Earn's first year speak for themselves:
Eligible drink containers collected and recycled: up by 69 per cent
Eligible drink container litter volume: down 44 per cent
NSW total litter volume: down 48 per cent since 2013
Drink containers being processed each week: 26 million
Most drink containers processed in a day: 5.6 million on Sunday November 11
Litter volume has dropped across all categories, the largest reduction is from eligible drink containers which now represent an all-time low of 37 per cent of the NSW litter volume stream!
The NSW Scouts were out in full force explaining how they have raised funds for Jamboree and they love the positive environmental impact of Return and Earn.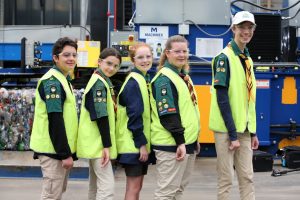 Sarah Plumb, a Scout from 1st Glenfield Scout Group, is fundraising for the Scout Jamboree, a two-week camp scheduled for January in South Australia. "Collecting the bottles is fun. You get to spend time with your friends, raise funds, and help the environment while you do it," Sarah said.
To date, her Group has raised $3000 through the Scheme.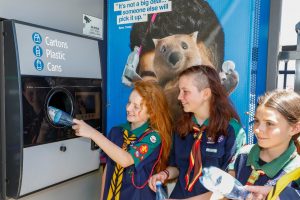 All across the state people have been returning their containers and collecting their 10 cent refund. The top 10 Return and Earn sites with the largest collections are:
Granville (9.8m), Casula (8.8m), Queanbeyan and Marrickville (8.7m), Carnes Hill and Emerton (8.5m), Marsfield (8.3m), Wagga Wagga (7.9m), Revesby (7.8m) and Dubbo (7.08m).
In addition, almost 300 community, school, charity and sporting groups have benefited from Return and Earn by featuring on reverse vending machines as donation partners and many more have fundraised by collecting drink container from their communities.
Return and Earn has been a success because the people of NSW have supported it and are helping to keep our environment litter-free.
Thank you NSW!
If you would like to find out how your community group can partner with Return and Earn, please get in touch via website@returnandearn.org.au.