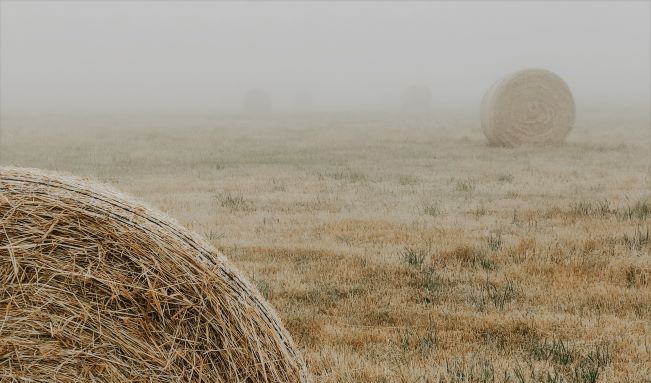 ---
NSW recyclers donate over $70,000 to drought-stricken farmers
New South Wales residents have rallied behind drought-stricken farmers by donating more than $70,000 through Return and Earn refunds to drought-relief charity Buy a Bale.
The milestone comes as much of the state continues to struggle with the devastation of the drought that led Return and Earn to announce Buy a Bale as its major donation partner in August, allowing the 10c container refund to be donated to the charity. NSW recyclers have since banded together and donated some $70,000 to Buy a Bale through reverse vending machines.
"When our partnership with Return and Earn first took flight we set a donation target of $50,000. To raise more than $70,000 through the simple but important act of recycling containers is brilliant – it's been a massive success," said Buy a Bale CEO, Charles Adler. "It's during times of hardship that the true spirit of individuals and communities shines brightest, nowhere more so than in Australia, and the support shown across New South Wales has been a testament to this."
The 700,000 container refunds donated to Buy a Bale is equivalent to more than six semi-trailer loads of hay, providing much needed feed for livestock deprived of sustenance by the severe drought conditions plaguing New South Wales.
Macarthur-based farmer, Brett Hayter, says, "We're just so appreciative. It got to the stage where myself and the hundreds of farmers in the same situation didn't know how we were going to source feed – the drought was that widespread. I would look at my hay shed, and it's been pretty empty at times but there would always be one bale left because I've tried to hang onto it. I kept thinking, maybe there will be another truckload not far away, and it always turned up just when we needed it most." He was grateful for the support. "Without this fodder, I wouldn't have been able to keep my stock. It makes you realise what a great community we have," said Mr. Hayter.
James Dorney, CEO TOMRA Cleanaway, says the efforts will go a long way towards helping those affected by the crisis while also helping to tackle container litter throughout the state. "We knew when bringing Buy a Bale on as a major donation partner that this was a situation close to Australian hearts. With more than 680,000 container refunds donated to the cause, the response we have seen from New South Wales recyclers has been nothing short of fantastic. Better still, not only are these refund donations giving our farmers a fighting chance in their time of need, but the containers returned are also helping to reduce the impact and volume of container litter has on our communities," said Mr. Dorney.
The Minister congratulates NSW community
NSW Environment Minister Gabrielle Upton, congratulates the NSW community on their generosity and on their take-up of the Return and Earn scheme
"In the first 12 months of Return and Earn more than 1 billion containers were collected at return points across NSW, helping to reduce eligible container litter volume by 44%. When combined with the 710 million drink containers collected in yellow bins between December 2017 and September, there has been a massive 69 per cent increase in the number of drink containers recovered compared with yellow bin collections over a similar period last year. As well as being good for our environment, Return and Earn has also been great for our communities with 300 community, school, charity and sporting groups featured on reverse vending machines as donation partners."
I thank the NSW community for their generosity including more than $70,000 raised for Buy a Bale which is much needed to assist our struggling farmers.
With Buy a Bale's successful three months as the major donation partner coming to a close, those wishing to continue to support Aussie farmers through Buy a Bale can do so by visiting buyabale.com.au – while New South Wales recyclers will be able to donate their 10cent container refunds to a number of other worthwhile causes on their local reverse vending machine.