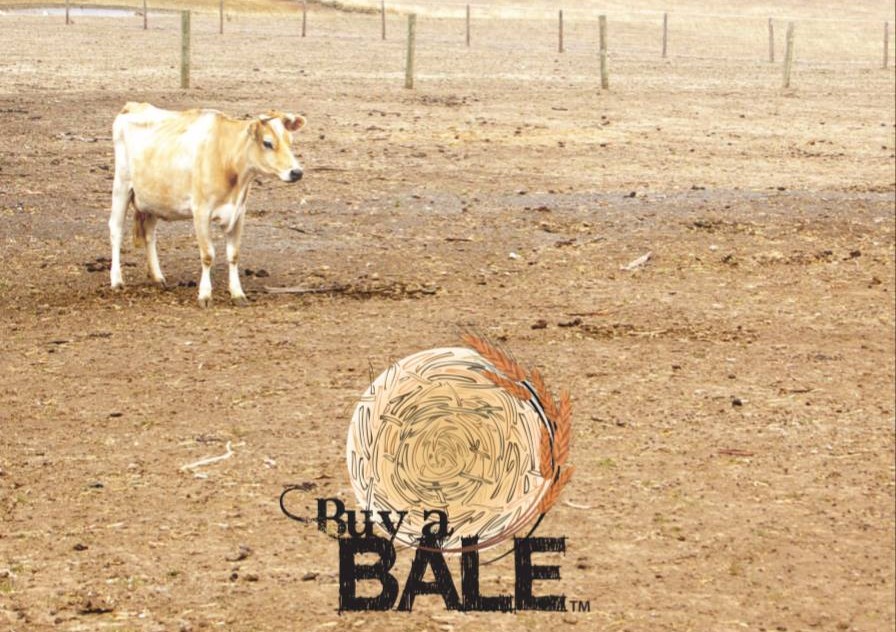 ---
Tomra to help our drought-stricken farmers with Return and Earn
Over 99% of NSW is now officially in drought with 15% in severe drought. Our farmers are suffering beyond imagination and face a daily battle to feed their livestock and their families.
NSW residents can now donate their Return and Earn refunds to NSW farmers and rural communities currently being crippled by drought. Until November 25th, "Buy a Bale" will appear as an official donation partner on all RVM screens to give recyclers another way to contribute their funds directly into the Buy a Bale relief fund.
Simply return your containers, then choose the "donate" option on the RVM screen and select "Buy a Bale" from the list of four donation partners.
TOMRA CEO, Ryan Buzzell, says, "After seeing the harsh and unrelenting reality facing our farmers, and being inspired by the wider NSW community's eagerness to band together in times of need, TOMRA was keen to get involved and provide an easy way for people to help." Commenting on the possibilities, he further added, 
With an average of two million containers being returned every day across NSW, if everyone donated just one of every 10 containers they return, we would raise up to $20,000 a day for NSW farmers!  So we're encouraging everyone to give as generously as they can over the next 3 months.   
Rural Aid CEO, Charles Alder, says, "Even at the best of times, our farmers and rural communities are faced with some of the most severe conditions, so every donation, no matter how small, can mean the difference between devastation and survival."
"All it takes is something as simple as a bale of hay or a container refund donation to serve as a reminder that the rain might have dried up but Australians' willingness to support each other never will."
 This is how your donation of eligible containers can help our farmers:
– 20 containers buys a litre of diesel
– 200 containers buys a bale of hay to feed livestock
– 600 containers puts food on the table of a farming family