Glass: Open for returns.
Plastic and Cans: Open for returns.
Hours
| | |
| --- | --- |
| Monday | 8:00 am - 7:00 pm |
| Tuesday | 8:00 am - 7:00 pm |
| Wednesday | 8:00 am - 7:00 pm |
| Thursday | 8:00 am - 7:00 pm |
| Friday | 8:00 am - 7:00 pm |
| Saturday | 8:00 am - 7:00 pm |
| Sunday | 8:00 am - 7:00 pm |
Popular times
Usually busy between 10am - 2pm
Popular days

About this Return Point
Service Level
Self-service
Containers
Ideal for up to 500 containers
Refund types
Direct bank transfer (via app)
Paypal (via app)
Voucher*
* Vouchers can be redeemed at Woolworths.
About Reverse Vending Machines
RVMs are self service machines for returning your containers.
Tips for your visit
Before you arrive:
Separate eligible plastic and glass containers to save time at the RVM.
Empty all liquids from containers.
If you intend to receive your refund via PayPal, download the Return and Earn app.
At the RVM:
Please consider nearby residence by returning your containers in an orderly manner.
Keep the RVM site clean and tidy.
Remember to take your ineligible containers home for kerbside recycling.
Upon arrival at the RVM, return your containers one by one into the plastic or glass chute. The machine will then read the container barcode and either accept or reject it based on its eligibility.
Container Eligibility
The majority of containers between 150 ml and 3 litres are accepted and can get you a refund. However, they must: not be crushed or broken, be fully empty and have the label attached.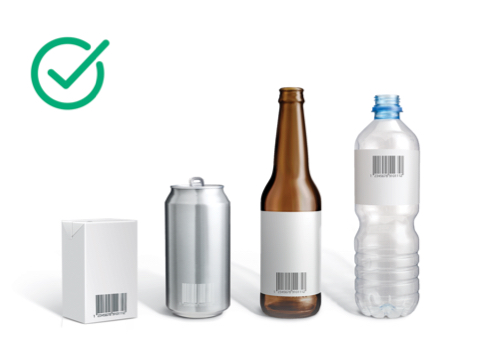 Cans (e.g. soft drinks)
Bottles ( e.g. beer bottles)
Cartons (e.g. milk cartons)
Juice boxes or poppers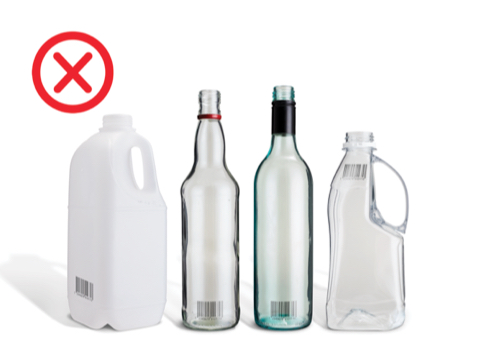 Any milk containers that are 1 litre or more
Glass wine bottles
Glass spirit bottles
Juice bottles over 1 litre
Cordial bottles
Donations
You have the option of gifting your refund to a Donation Partner. Donation Partners are chosen from a list of not-for-profit and community organisations that have applied to become donation partners. There can be up to four to choose from on the touchscreen of every Reverse Vending Machine. The recipients are rotated every three to six months so that all our Donation Partners receive equal benefit. Our current donation partners are featured below.
Become a donation partner