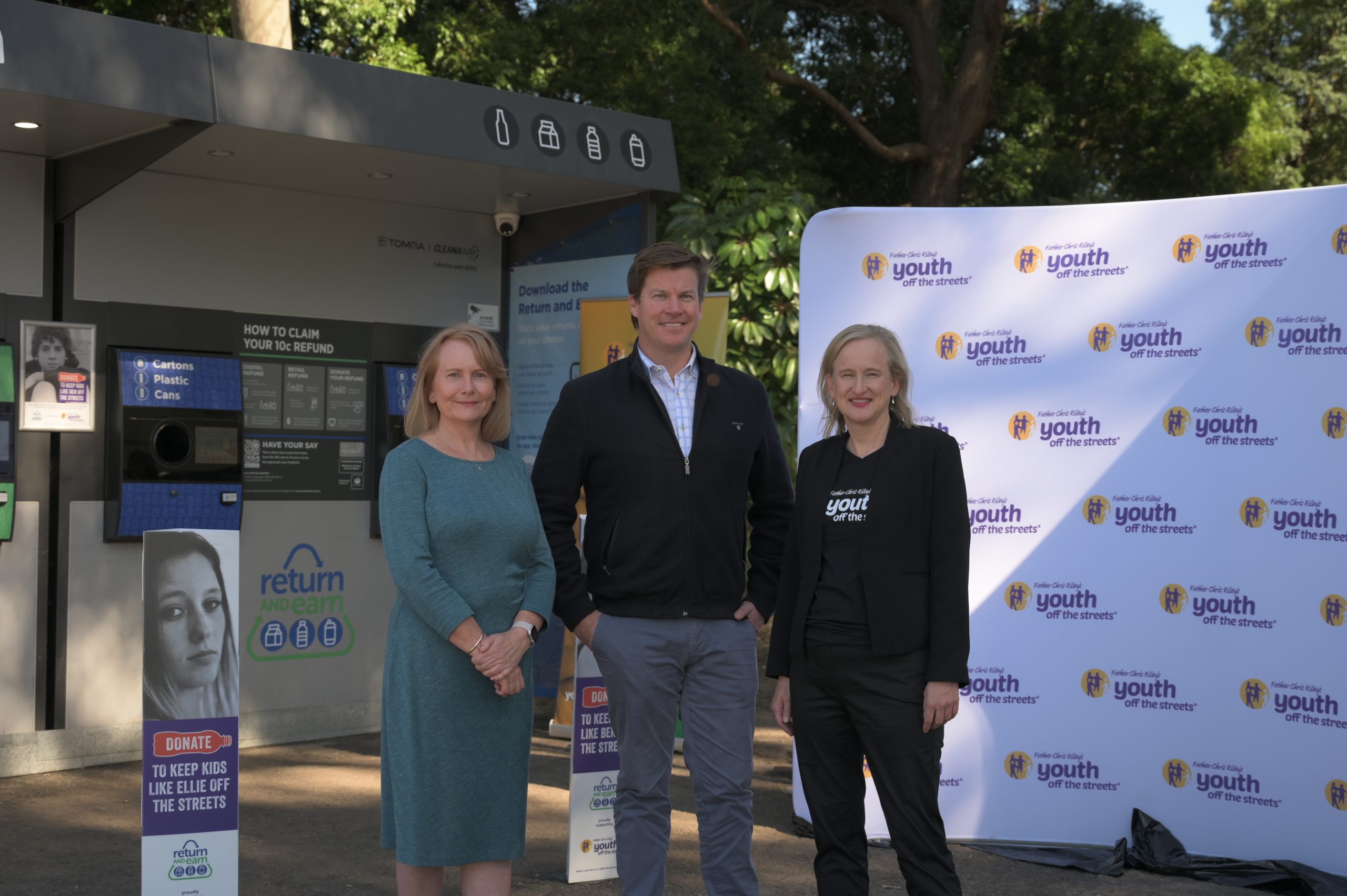 ---
Youth Off The Streets joins forces with Return and Earn to fight youth homelessness
Youth Off The Streets has joined forces with Return and Earn to raise money for vulnerable young Australians.
Each eligible bottle or can donated to the charity via Return and Earn machines until 22 October will raise 10 cents to help Youth Off The Streets transform the lives of homeless and disadvantaged young people. The appeal aims to raise $100,000 in six months.
Last year, almost 40,000 young people aged 12–24 sought help from homelessness services in Australia.
Homelessness can have serious and long-term impacts on young people as they are at high risk of becoming disconnected from school, employment and crucial support networks.
Youth Off The Streets CEO Judy Barraclough said the organisation relies on the generosity of the public to help provide crisis support and other essential services for vulnerable young people.
"The 2021 Census found that almost 25 per cent of Australians experiencing homelessness are children and young people aged between 12 and 24," Ms Barraclough said.
"The demand for our services is soaring, and we rely on the compassion and generosity of the community through schemes like Return and Earn to help provide support to young people in need."
CEO of scheme coordinator Exchange for Change, Danielle Smalley, sees this partnership as an important way of delivering both social and environmental benefits through recycling. "Return and Earn is a hugely successful initiative in NSW and fundraising through the scheme can make an important contribution to Youth Off The Streets," Ms Smalley said.
"With four out of five people recycling their containers through the network of more than 600 return points, it's no surprise that over $42 million has already been raised for charities and community groups through donations and return point hosting fees."
TOMRA Cleanaway CEO James Dorney said that participating in the campaign is an easy way for the people of NSW to support those most in need.
"Every single bottle or can counts. If NSW residents donate just one out of 10 of their drink containers, we could easily exceed the target of $100,000," Mr Dorney said.
Reaching this milestone will also result in a positive impact on the environment. Every million bottles and cans recycled diverts 60 tonnes of materials from ending up in landfill and prevents 120 tonnes of carbon dioxide emissions from going into our atmosphere.
Anyone can participate in the campaign by visiting their nearest Return and Earn machine or participating return point, or by choosing to donate to Youth Off The Streets via the Return and Earn app.
Find your nearest return point on the Return and Earn app or visit returnandearn.org.au.
Return and Earn is a partnership between the NSW Government, scheme coordinator Exchange for Change and network operator TOMRA Cleanaway.