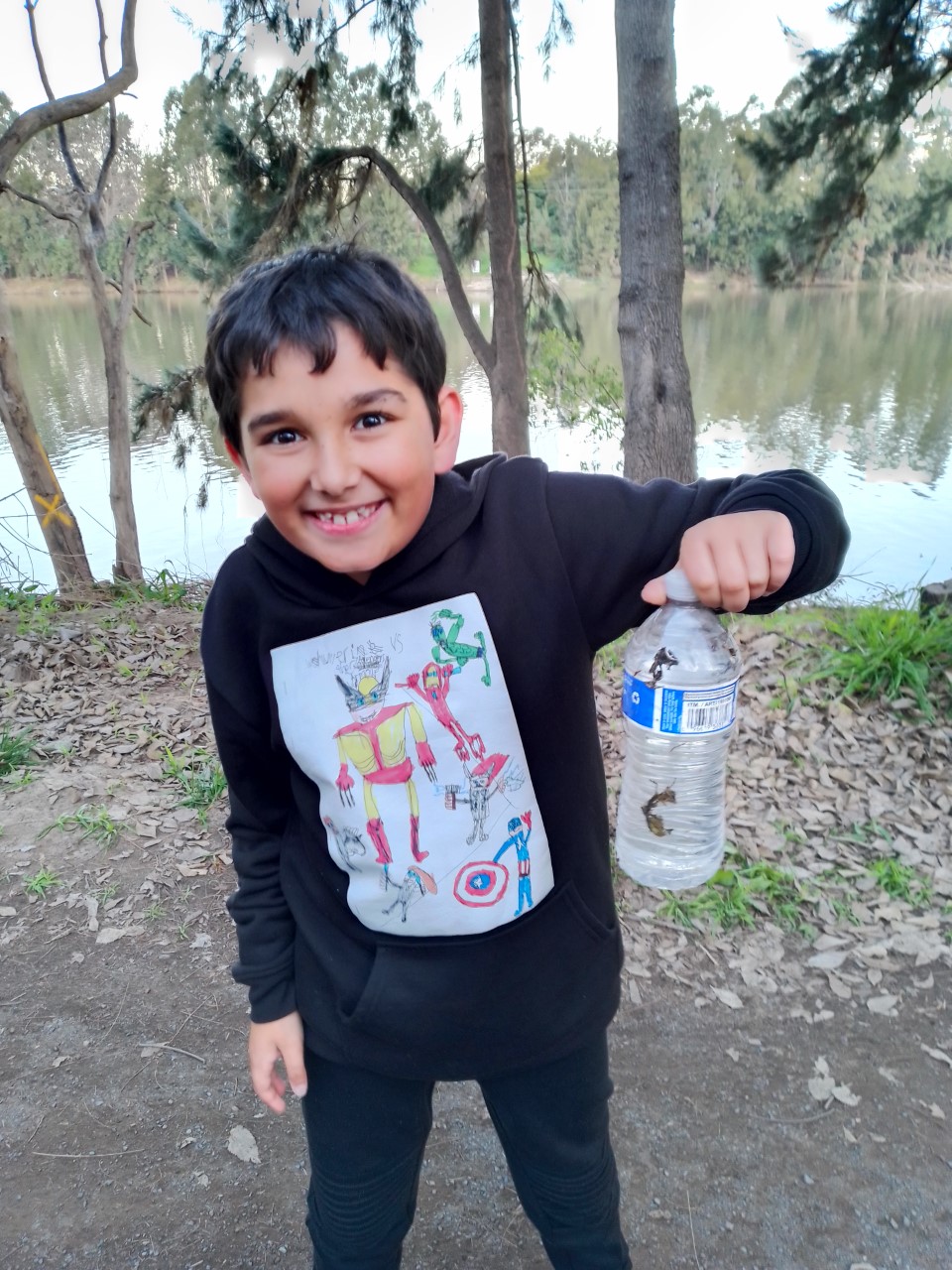 ---
Young Entrepreneur Cleaning Up His Community, Earning Money and Helping Charities
10-year-old Riley Wood from Emu Plains has become a Return and Earn-trepreneur, collecting containers almost daily.
Since he heard about the container deposit scheme from a neighbour in June 2021, he has been on the lookout for bottles and cans. "I thought it was fun putting the bottles in the machine – when I discovered that I wanted to keep doing it!" says Riley.
"Most of the time when mum and I go for our walks we find at least one container, often there's some near the river and the sporting field at the park." he says. "I get some from my sisters and dad at home and Granddad said he'll put some aside for me. Then I asked my neighbours and they have started saving containers for me."
He has also approached local businesses and asked them to partner with 'Riley's Recycling' by donating their containers to him.
His approach has been a huge success, and in just a few months he has made more than $800 from container returns – rescuing 8,000 containers from the litter stream and making sure they are recycled instead.
Initially, Riley's refunds went into his savings account. "I'm setting myself up for life," he explained. But as his earnings increased, he decided he wanted to use some to make even more of a difference. In 2021 he donated 10 percent of his earnings to the Sydney Children's Hospital Foundation (SCHF), and for 2022 he plans to support a charity that helps save the koalas.
He also fundraised for the SCHF by participating in the City to Surf last year – with his City to Surf fundraising dedicated to the foundation's art program. As well as fundraising through the event itself, Riley used his training walks and runs as an opportunity to collect more containers.
His mum Shireen says that since Riley began recycling, the whole family has gotten involved. His two younger sisters, aged 4 and 9, help out by collecting any containers they see when he's not around too.
"They say, 'we have to keep this for Riley'," his mum Shireen says.
Riley has also enjoyed showing his sisters how the Reverse Vending Machine works.
As well as educating his immediate family about recycling, Riley has spread the word by teaching some of his elderly neighbours how to use the Return and Earn app.
"Some of them use Return and Earn, but didn't know an app was available and it was instant," Shireen says. "He's shown them that they don't always have to use the vouchers."
Shireen adds that she and Riley have a lot of laughs together at their local RVM as they "feed the machine". She says Riley is so passionate about recycling that he wants to work for TOMRA – the scheme operator for Return and Earn – when he grows up. In the meantime has started creating his own series of stories and characters called "TOMRA Tales".
Shireen says she and Riley's dad Matt are both very proud parents and are impressed with how Riley took the initiative to set up his container collection operation. "He created his own poster and brand 'Riley's Recycling' when he realised the potential of Return and Earn," she says. "One of the great things about Return and Earn is that any kid can become an entrepreneur and set up a business like this."
Find your nearest return point.
Return and Earn is a partnership between the NSW Government, scheme coordinator Exchange for Change and network operator TOMRA Cleanaway.