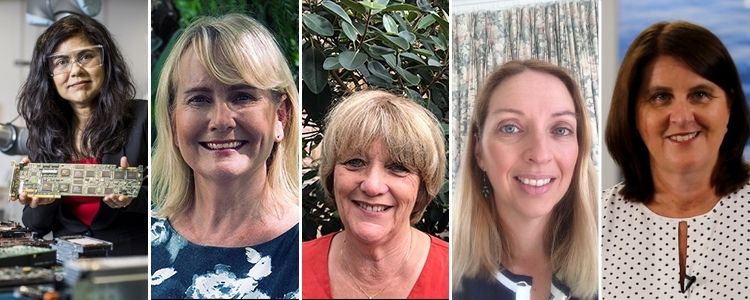 ---
This International Women's Day, meet the women leading the charge for a sustainable future
The world is shifting and the need to build a sustainable future becomes more apparent each day.
Some of the women leading change to drive this sustainable future are Veena Sahajwalla, Val Southam, Danielle Smalley, Tracy Mackey and Robbie Ladbrook. This International Women's Day, they shared some thoughts on how their work can change the world, why they took the paths they did, and their advice to other women wanting to work in this sector.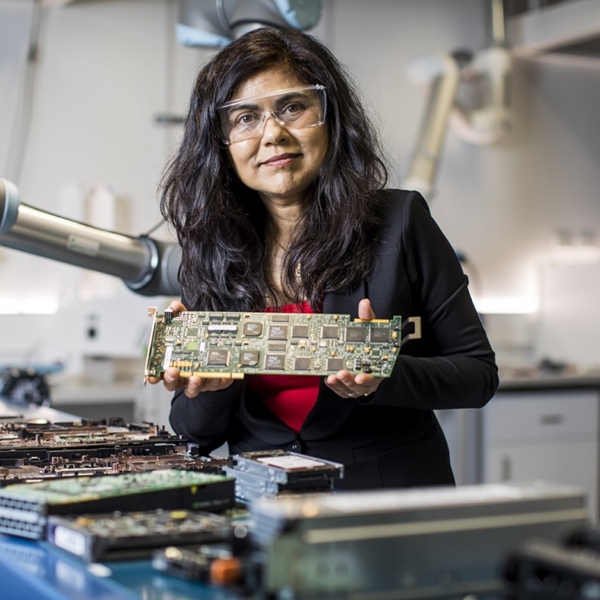 Veena is the founder and director of the Centre for Sustainable Materials Research and Technology (SMaRT) at the University of New South Wales, which works to develop innovative environmental solutions for the world's biggest waste challenges. As a scientist and engineer herself, Veena says the Centre is a way to bring new ideas about recycling and manufacturing together, and to find solutions.
"Where we don't already have solutions, we invent one," she explains. And this is exactly what she does – two decades ago, Veena invented 'green steel', using old tyres to replace coal and coke in the steel making process.
Veena's interest in sustainability dates back to her childhood in India, where recycling and remanufacturing happened at a grass roots level. She talks about being inspired by the local entrepreneurship that made use of all products and materials and ensured nothing was wasted. "There was such a buzz of activity in Mumbai that allowed people to repair everything – shoes, clothes – everyone repaired things," she says.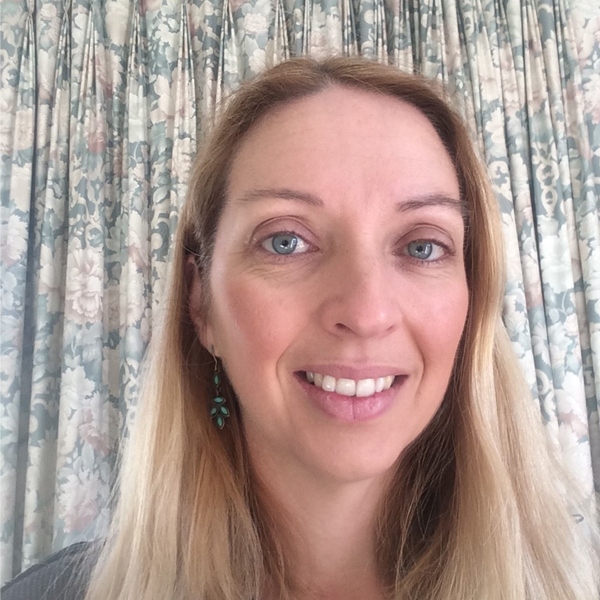 Meanwhile, Robbie Ladbrook, Assistant Director, Waste Education and Partnerships at ACT NoWaste, started out as a geologist. "My passion for earth sciences was really in my blood as I grew up in the mining industry, and my early career as a geologist was all about understanding how we use resources, whilst also minimising impacts on the environment," she explains.
Today, Robbie's role at ACT NoWaste is focused on community education to drive change. "I work to connect people to the world and resources around them, making technical and sometimes complex topics easier to understand and inspiring curiosity and action," she says. "In order for people to take more sustainable actions they need to connect to, understand and value what resources they have because it's only waste, if we waste it."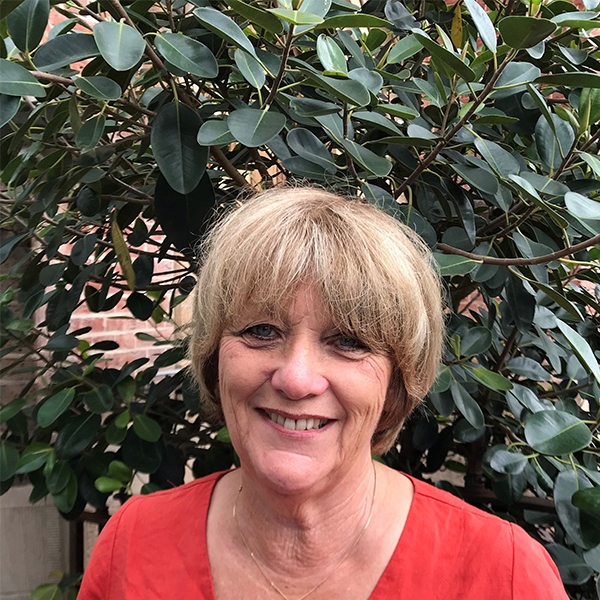 Val Southam, national CEO of Keep Australia Beautiful (KAB), started out working in the glass packaging industry more than 30 years ago, working with councils to get containers returned for recycling.
"I was hooked and from there worked with other packaging materials and eventually into environmental affairs portfolios in the industry," she says. Later, she moved to the charity space with KAB NSW, where she now works to transform behaviour to reduce litter across the state.
"Our programs inspire individuals, students, organisations, businesses and government to actively care for their local environment. In particular our schools program teaches students to care for the environment and take the message home to their parents and the community," she says.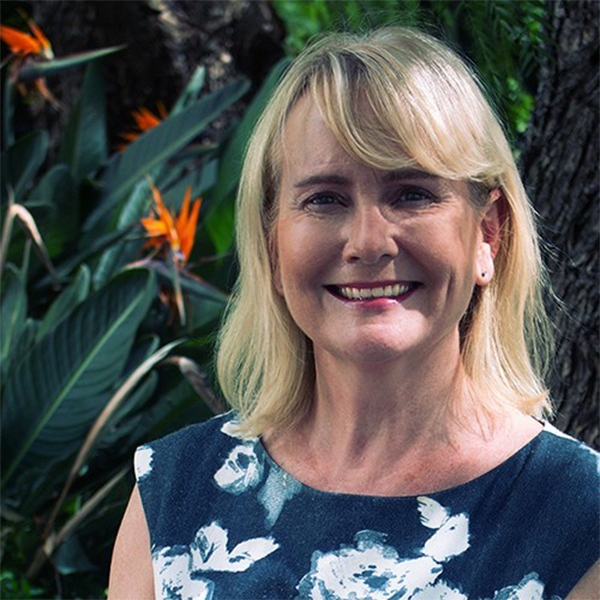 Danielle Smalley took a different path, starting out in consumer public relations before – just 12 months ago – becoming CEO of Exchange for Change, the scheme coordinator for the NSW and ACT container deposit schemes. She says the career shift made sense, as she realised that ultimately she was motivated by the urge to make a positive difference in the world.
She says she is thrilled with the success of the container recycling schemes. "This has been hugely successful in ensuring that drink containers don't end up in the litter or waste streams – rather they are turned into a clean, valuable resource," she says. "Individuals, industry, and government all need to take responsibility for minimising the mark we make upon the world, and container deposit schemes are a great example of how this can work."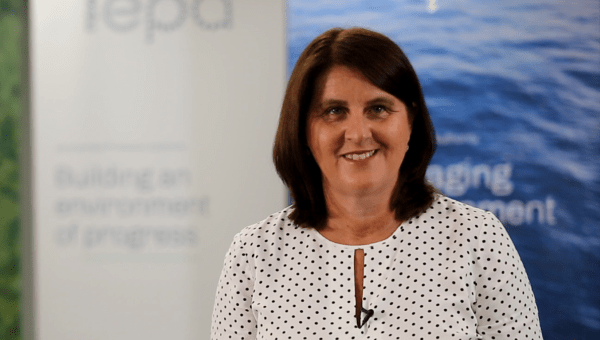 Tracy Mackey is the CEO of the Environment Protection Authority. She says she has always been attracted to roles that make a difference and align with her values. "I have a personal passion for protecting the environment for our communities," she says. "I also thrive on engaging with complex and challenging issues and in the environment portfolio there's no shortage of these!"
Tracy says she is proud to have been part of the EPA when Return and Earn was developed. "This is just one of a number of key responsibilities we contribute towards making a sustainable NSW."
As female leaders in sometimes male-dominated areas, all are positive about their experiences – but agree that confidence is key.
"I have always worked in what would be considered a traditionally male-dominated industry. As with any field, you need to know your stuff, know your value, and back yourself," says Robbie.
Veena commented, "Women have broken many barriers in the past and they will continue to do so. What drives you should always be your passion – there will always be people challenging and questioning you, but you can't let that wear you down."
Val notes in the 1980s she entered a very male-dominated industry, but says she was able to embrace the challenges "to be recognised for what I could offer as a woman."
"I still believe women have different skills that complement the different male skills and that working together brings the best result," she says. "I do not feel that I have been treated differently, at least not in the past couple of decades, but it has taken some time for men to accept us as equals."
Tracy says, "As a female CEO I'm also in the rare position of having a female Chair supported by a Board and Executive both dominated by females. My hope for my three daughters is that this isn't a rare experience as they pursue their careers."
Danielle focuses on what men and women have in common. "What I find is that everyone, regardless of gender, is passionate about the schemes," she says.
Advice for women wanting to pursue a career in sustainability from these leading ladies is that it's a fascinating and growing area to get into. They also have specific guidance on which skills and knowledge are most valuable.
Val says that since she began her career in the 1980s things have changed – these days there are formal degrees and training available, while she learnt everything on the job, choosing when to take risks, make decisions and take initiative when the opportunity arose.
Her strongest advice is to develop the ability to speak well in public and communicate – she says these skills have held her in good stead and given her confidence. "I would recommend everyone learn these skills by joining Toastmasters or a similar organisation if you want to progress in a career and get ahead," she says.
Veena believes the world is changing to incorporate sustainability into all elements of life and work. "Having a job in sustainability is not just being a sustainability officer," she says. "Regardless of what your exact area of study might be – science, social science, design – you can have a role in sustainability."
Veena adds though that some knowledge of science is vital. "It's not that you need to take a course, but inform yourself so you can follow the latest developments in this field."
Danielle's advice for approaching any career at all is to ask yourself why it is important to you. "[Ask yourself] 'will it motivate me to get out of bed every day?' Your job takes up at least eight hours a day, five days a week, so if aren't staying true to your 'why' I think it can be challenging to do your best work."
"My advice is always founded on spending time first to set up your rituals – always allowing time for yourself," says Tracy. "This way you'll be much better positioned to succeed."
Robbie is straight to the point: "Jump on in – it's a great field to work in and very fulfilling."