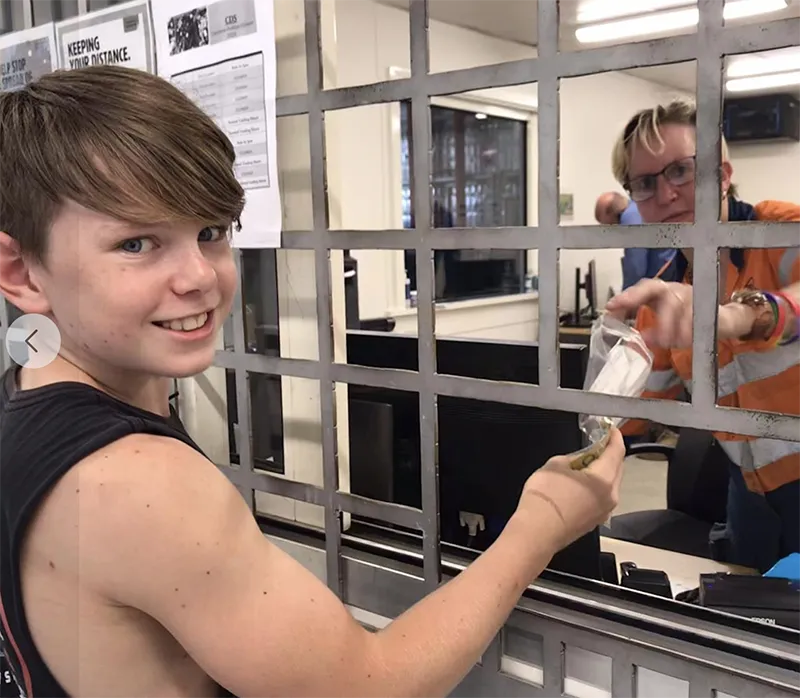 ---
Teen gymnast collects more than $10k from recycling
Thirteen-year-old elite gymnast Joshua Teelow has raised more than $10,000 recycling drink containers through Return and Earn, with the funds helping to cover his travel costs to train and compete.
Joshua gained a position at the Gymnastics NSW High Performance Centre in Sydney when he was just eight. The centre is two and a half hours travel from his home in the Hunter Valley.
"So far he has competed at state and national level, and is part of the Junior International Squad. He hopes to eventually represent Australia," said mum Jade Teelow.
But the costs added up, and she and Josh were inspired to look at ways to raise some extra money. Return and Earn appealed to them because it was something hands on that Josh could be part of and manage from start to finish.
Josh began recycling bottles and cans with Return and Earn in 2020. A 10c refund per container may not like sound like too much, but from the beginning Josh's motto was, "if you look after the cents, the dollars will look after themselves."
"His record in one return trip was just over $1,300, and he now averages $800 every six to eight weeks.
"We are so very lucky to live in a small, supportive community where people and businesses join in and collect cans and bottles for Josh," said Jade.
Josh is home-schooled and the fundraising has also been a way for him to access additional learning opportunities.
"I like the life skills Return and Earn has given Josh, like communicating independently, time management, budgeting and banking, and responsibility.
"Josh obviously likes the end result too! But we both like how easy it is and the positive impact it has on the environment," said Jade.
The mum and son have also been thrilled to see how Return and Earn has changed people's attitudes to litter.
"Kids are almost pushing each other over to pick up that can or bottle on the ground now instead of turning a blind eye to it. It's not just rubbish on the ground anymore—it's 10 cents!" she said.
Return and Earn is a partnership between the NSW Government, scheme coordinator Exchange for Change and network operator TOMRA Cleanaway.