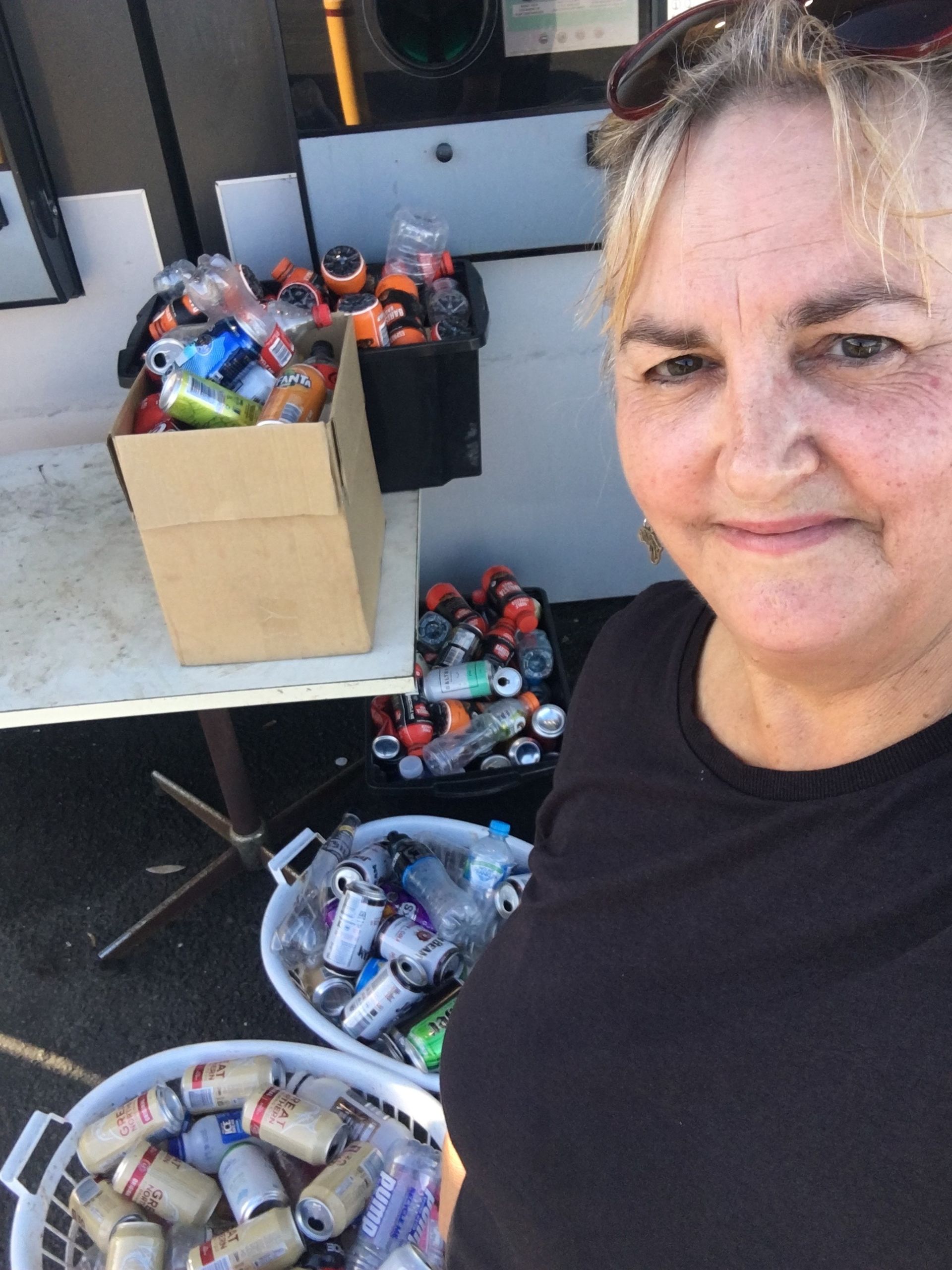 ---
Sharing the dignity through recycling
Wendy Pluckrose has supported Share the Dignity for years, so when she discovered Return and Earn it seemed an obvious way to raise some extra funds.
The charity supplies period products and other essential personal care items to women and girls experiencing poverty.
"I've had times when I've struggled myself, and I understand how important it is for women to have these items," said Wendy. "In all the disasters we've had, period items were the last thing on anyone's mind."
Wendy is based on the NSW far north coast and has installed bins at her own home as well as at local shops and restaurants to collect eligible drink containers.
"Return and Earn is just free money! It's a little bit of effort, but it makes a big difference," she said.
Most days, she collects between $10 to $50. It may not sound like much, but that's 100 to 500 bottles and cans. "My goal is to consistently make $50 a day," she said.
Over the past year, she has raised nearly $3500, which goes a long way toward buying pads and tampons. She also keeps an eye out for when items are on sale to make the most of the funds.
Wendy, who is semi-retired, said that a perk of recycling is meeting new people along the way.
"There's so much positivity and support for what I'm doing," she said.
Find out more about fundraising.
Return and Earn is a partnership between the NSW Government, scheme coordinator Exchange for Change and network operator TOMRA Cleanaway.