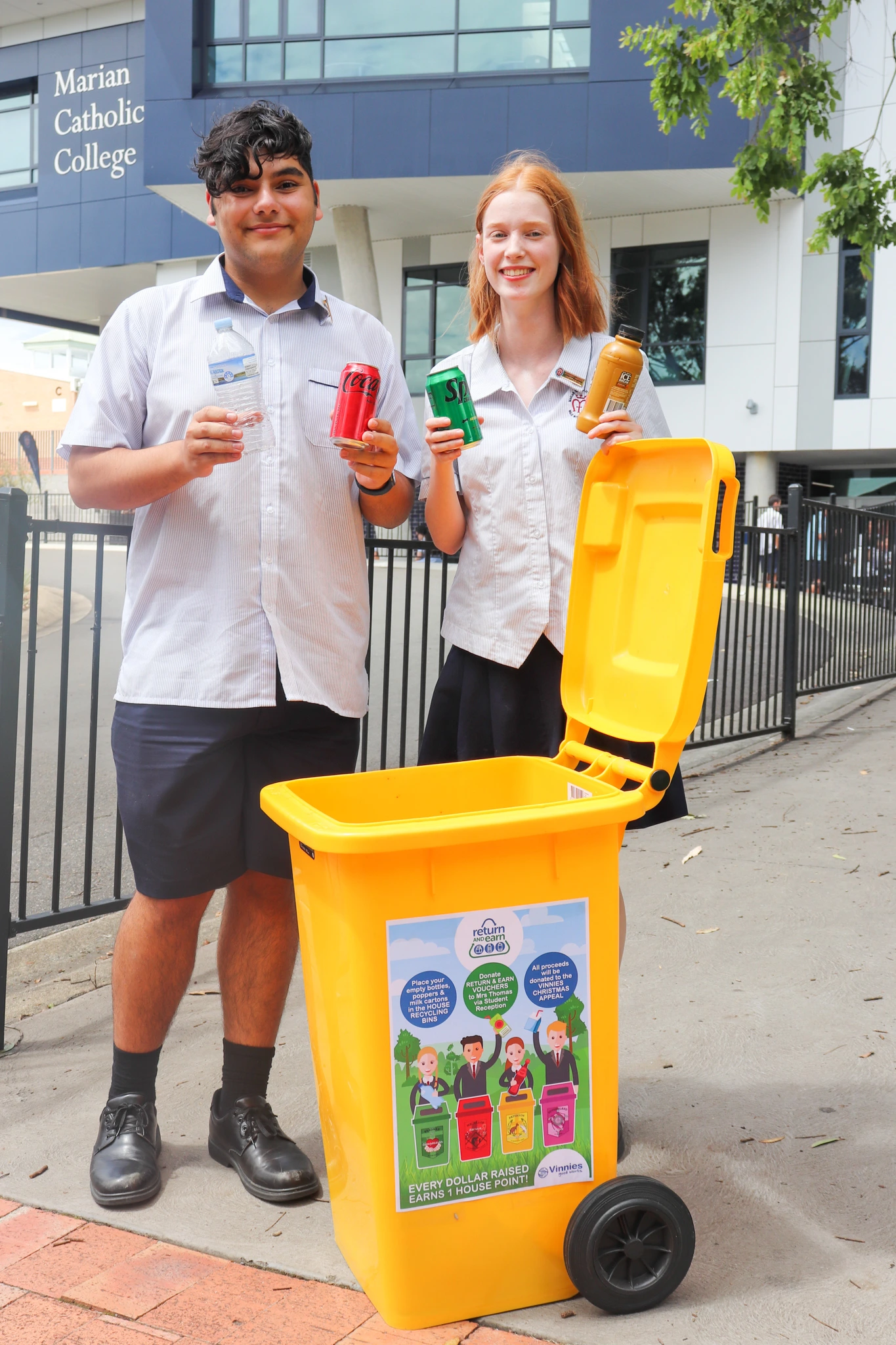 ---
High school leader shares his passion for recycling and social justice
Seventeen year-old Christian Maait's passion for sustainability has seen the Year 12 student spearhead a container recycling initiative at Marian Catholic College, Kenthurst.
As a member of his school's social justice team, Christian launched the Return and Earn initiative in 2021 when he was in Year 10. He and his peers were inspired by the chance to fundraise while also having a positive impact on the environment.
"We had been planning to begin making our school more sustainable and we saw this as an amazing option. Return and Earn not only allowed our school to lower our environmental impact but to generate funds that could be used to donate to charities," said Christian, who is now school captain.
So far, the school has recycled more than 10,000 containers, raising over $1,000 for charities including St Vincent de Paul, Caritas, and Jesuit Refugee Service.
Christian said it took a while for most students to figure out which drink containers were eligible and to get into the habit of using the dedicated bins. With a bit of education on how it all works however, enthusiasm has grown.
"Students are now more motivated to recycle and help foster funds for various causes. My peers realise the value in recycling for the planet and charity work for the less fortunate," he said.
Some students have also started collecting containers outside of school and donating their Return and Earn refund vouchers to the school to give to the chosen charities. "The vouchers are great because they allow students to get involved and donate in another manner," said Christian.
Container waste at the school has also reduced significantly since 2021. "This is amazing as it lowers our environmental impact and raises our charitable efforts," he said.
Return and Earn is a partnership between the NSW Government, scheme coordinator Exchange for Change and network operator TOMRA Cleanaway.