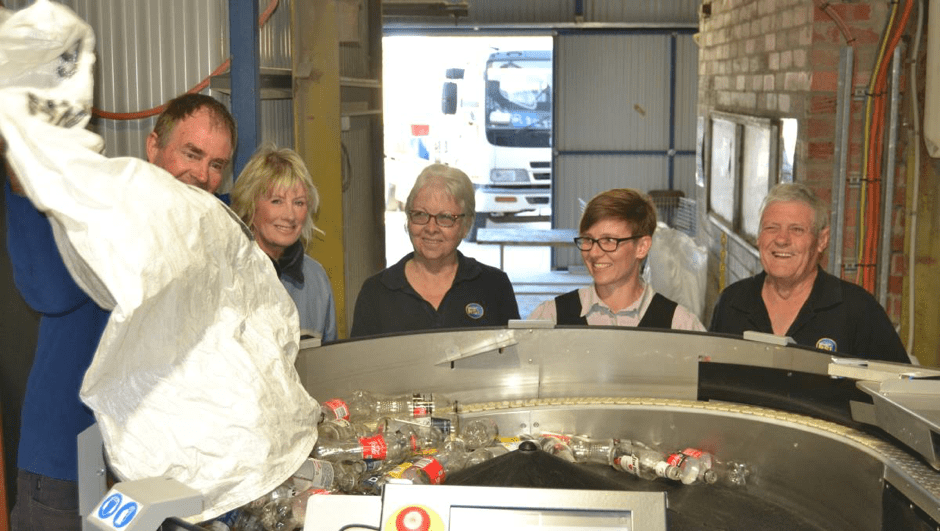 ---
RSL's recycling is raising funds for a good cause
Western Advocate, March 27
The environment and Lifeline Central West are both benefiting from a daily trip being made by the Bathurst RSL Club.
The club has always recycled its bottles and cans, but is using the NSW Government's new Return and Earn scheme to raise funds for a good cause at the same time. Club staff are now making a daily trip to Bathurst Recycling and Return and Earn, whose automated depot can sort 100 items a minute, and donating the money earned to Lifeline Central West, which is one of the scheme's options.
We hope other businesses will come forward and take advantage of this scheme to raise some money for Lifeline
Bathurst RSL Club president Ian Miller said.  Mr Miller said the club has a long-term strategy to reduce its carbon and environmental footprint. "We are introducing the sale of reusable Keep Cups at The Grind with a free coffee with every cup purchased, plus 20 cents off for anyone who brings their own cup," he said.  "We are also only providing straws if they are specifically requested. Our plastic bags are biodegradable and we are working on significantly reducing the use of plastic wherever possible.  "There is also a long-term goal to install solar panels when the club upgrades its roof in the near future."
Craig Clark of Bathurst Recycling and Return and Earn said businesses – including Jack Duggans and Mitchell Plant Hire – and anonymous individuals had also chosen to make donations to Lifeline Central West.
---