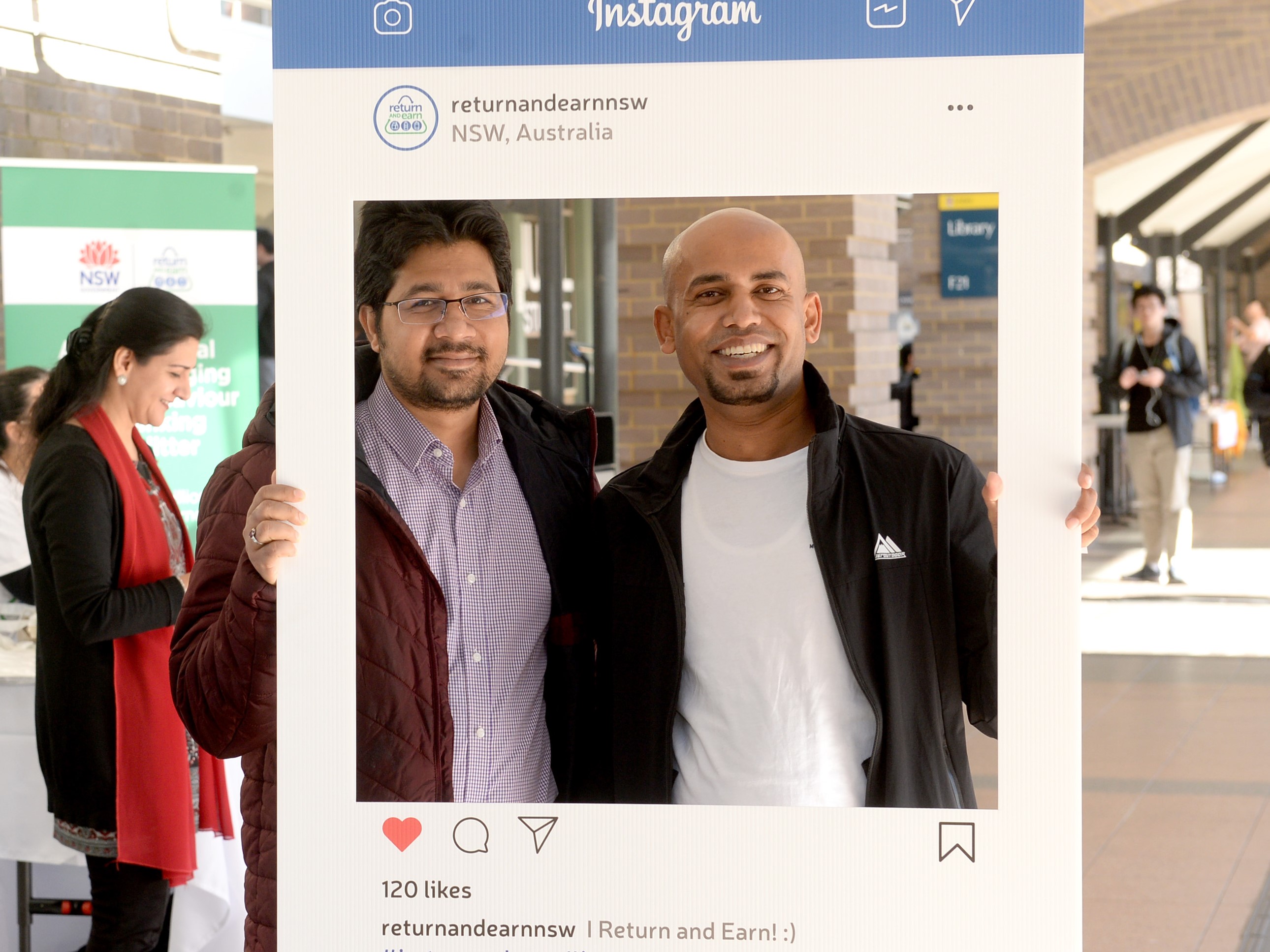 ---
UNSW turns out for Return and Earn
Staff and students at UNSW have added to their institution's already substantial sustainability cred with a big show of support for Return and Earn.
Return and Earn has now returned more than two billion containers across NSW and the University of New South Wales has played its part in that achievement, recycling almost five million containers through the reverse vending machine (RVM) on campus.
As a thank you and to keep the two billion celebrations rolling on, the Return and Earn team staged a "return-a-thon" competition and gave away a heap of goodies at a campus visit on Tuesday, July 23.
More than one thousand students visited the two stalls on campus and many tested their hand-eye coordination in the return-a-thon to see how many cans and bottles they could put into an RVM in 30 seconds. Others put themselves into a real-life Instagram post to show their support for Return and Earn.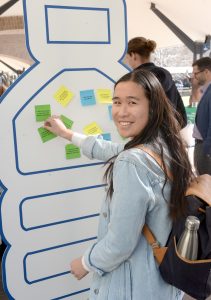 Students and staff also pledged to use their local RVM, urge friends to use Return and Earn and donate their container refund to a charity. Return and Earn has proven to be an innovative way for charities, sporting and community groups to raise funds, with more than $450,000 raised so far. And the increased participation will help boost recycling and reduce litter in NSW. Return and Earn has fundamentally changed people's behaviour and thinking around litter, with a 57 per cent reduction in eligible drink container litter volume across the state.
A big thanks from Return and Earn to everyone at UNSW for their support!
Return and Earn is a partnership between the NSW Government, scheme coordinator Exchange for Change and network operator TOMRA Cleanaway. Launched in December 2017 it has become the state's largest litter initiative.