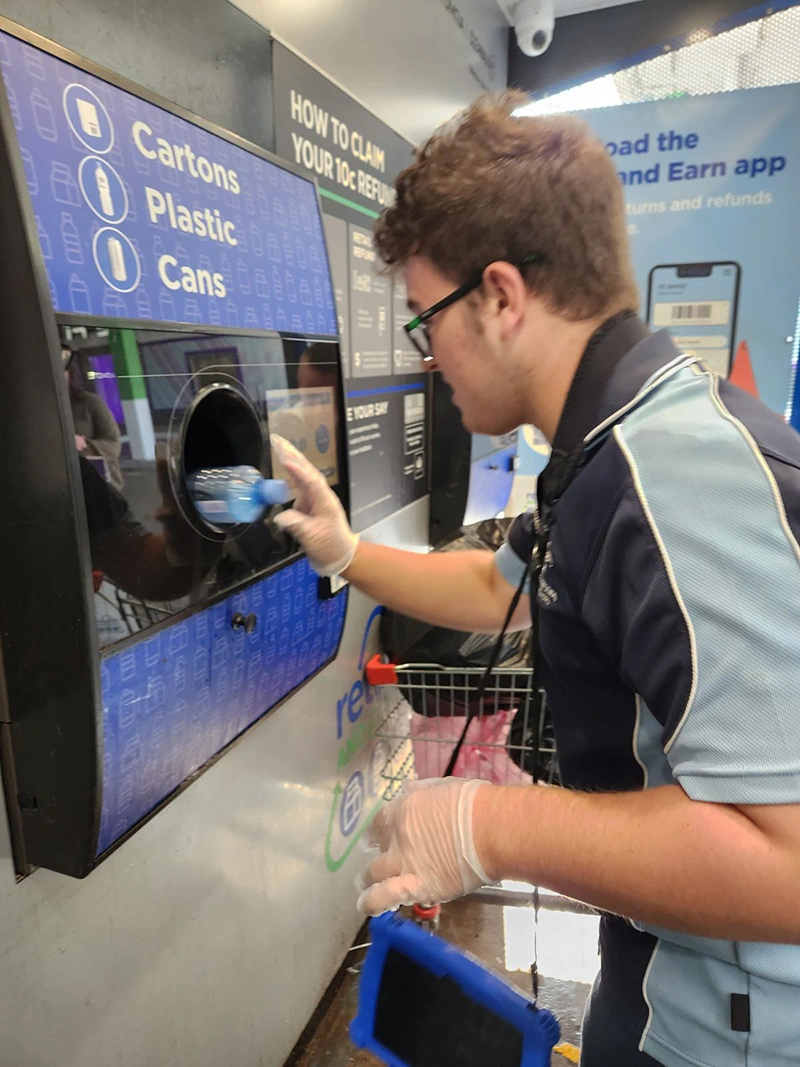 ---
Return and Earn makes Year 12 formal fabulous at Beverley Park School
Return and Earn is helping make the end-of-year formal even more exciting for Year 12 students at Beverley Park School.
The school caters to primary and secondary students who have a moderate or severe intellectual disability. They began fundraising with Return and Earn a few years ago.
"Students learn about recycling and sustainability as a part of this project, and they take great pride in what they are doing, not only for the environment but also for the school," said principal Toula Finka.
"The funds support the senior students to create a fabulous Year 12 formal, and subsidise the tickets for everyone to allow them to have a better menu package and evening."
Containers are collected by families and from local businesses and the students use any remaining funds to buy a gift for the school. This year the Year 12 class hopes to purchase new flag poles for the front of the premises.
"The students take their knowledge into the home and support their families to collect all of their recyclable items and bring them to school. Campbelltown Mall has also placed bins in their food court with the school logo on them," said Toula.
Although the recycling was initially about sustainability and fundraising, it quickly became a way for students to expand their skills and social networks.
"It gives them extra opportunities to be independent and to be active members of their local community. This program is so valuable for them.
"We have raised approximately $2,500 each year for the past three years, so that is a lot of containers!" said Toula.
Return and Earn is a partnership between the NSW Government, scheme coordinator Exchange for Change and network operator TOMRA Cleanaway.