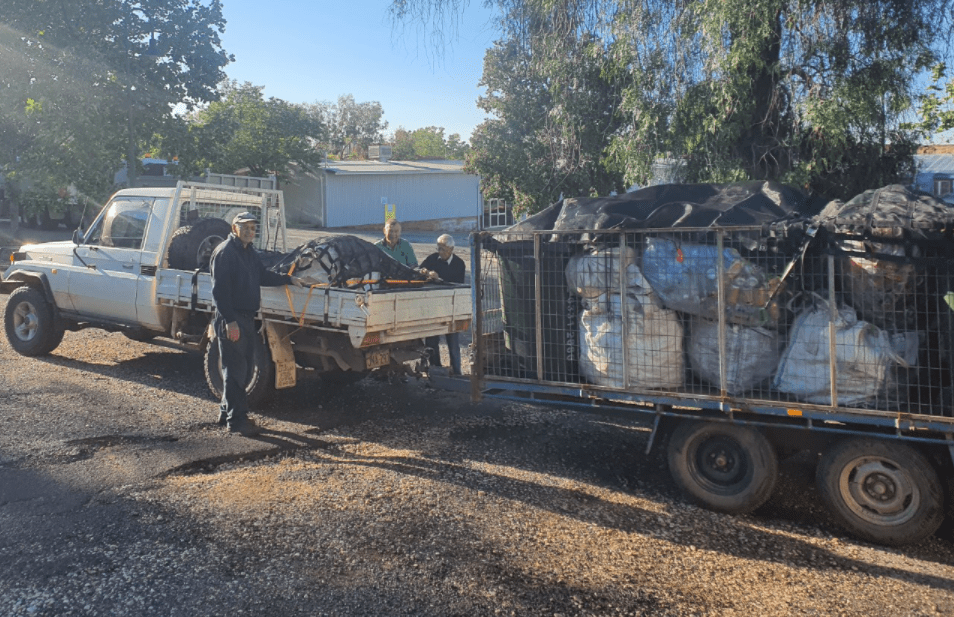 ---
Resourceful Rotarians recycle nearly 100,000 containers in Cowra
Cowra Rotary Club is on its way to raising $10,000 through container to support local charities and community programs.
The club began collecting and depositing eligible bottles, cans and cartons through Return and Earn in 2019. Initially the container refunds went to developing Europa Park on the outskirts of town, though as the fundraising has increased, so too has the number of initiatives the club is able to support.
Currently the club assists more than a dozen local organisations, including Cowra Riding for Disabled, Cowra Cancer Action Group, Cowra Red Cross, local schools and a student exchange program.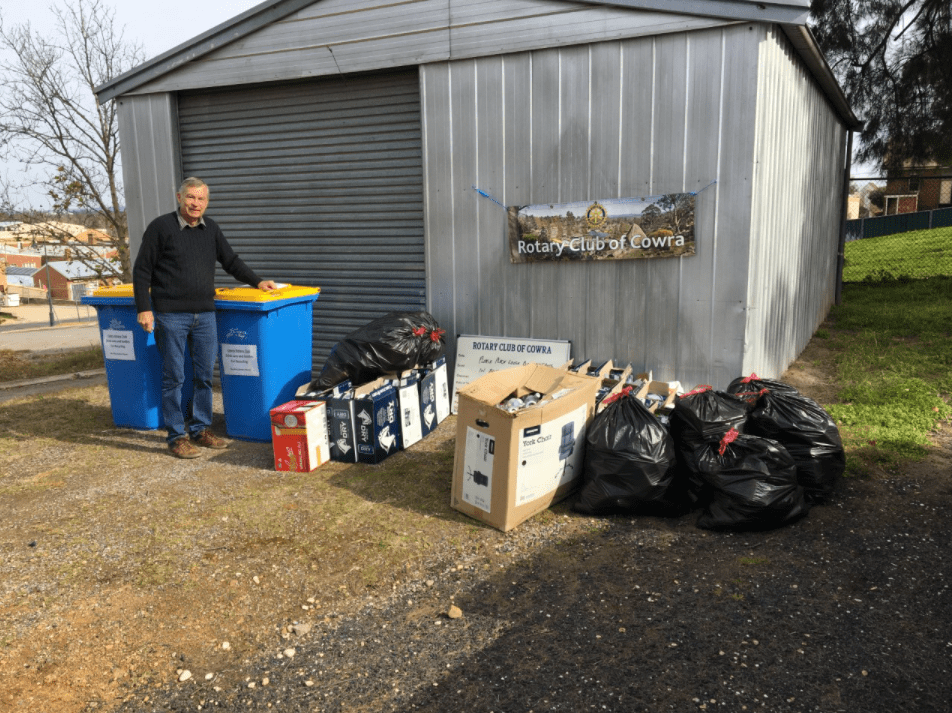 Club Treasurer Bob Griffiths says that under the recent COVID-19 restrictions, other fundraising activities have been severely limited. "We have therefore concentrated on building up public support for our Return and Earn collections as a way of raising much-needed funds," he says.
In September last year, the club launched a home pick up service, where members collect containers from elderly residents and others who may have difficulty in getting to a Return and Earn deposit point.
Local businesses have also offered strong support to the Rotary Club's container recycling.
"We have placed blue Rotary collection bins alongside the yellow recycling bins in the two Cowra Caravan Parks," says Bob. "We also have two hotels, three restaurants, and the Cowra Show Society Function Centre collecting for us."
Club members work together to pick up containers from all of the different businesses and residents, and then drop them at the Bathurst deposit point. So far this financial year they have returned more than 73,650 containers – raising over $7,365.
In 2019 the Cowra Rotary Club won the Return and Earn Litter Prevention Award for Non-Profits in Category C at the prestigious Keep Australia Beautiful NSW 2019 Tidy Towns Awards.
Visit Home – Return and Earn NSW for more information on Return and Earn or to find your nearest return point.