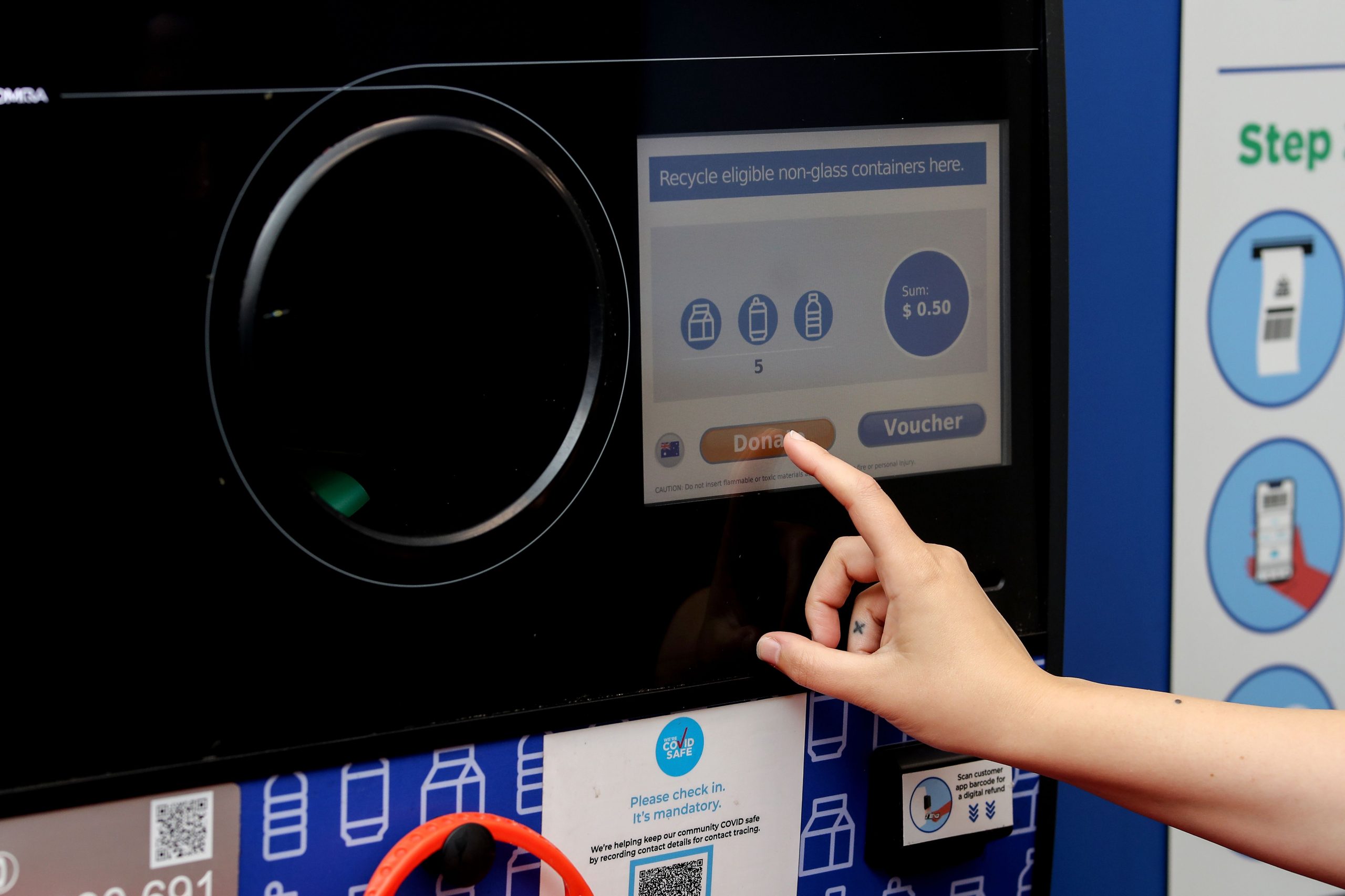 ---
Return and Earn recyclers raise $17,000 for flood relief in NSW
Thanks to generous Return and Earn recyclers in NSW, not-for-profit GIVIT has raised more than $17,000 to support people affected by floods across NSW.
GIVIT has been featured on all Return and Earn machines in NSW since April this year, enabling anyone to donate their container refunds to help people impacted by the recent floods.
"This year we have seen people across the state devastated by the severe weather, and the funds donated to GIVIT through Return and Earn will help provide essentials such as food, clothes, and household goods to impacted families," said Danielle Smalley, CEO of Exchange for Change, scheme coordinator for Return and Earn.
After 16 October 2022, NSW recyclers can continue to support GIVIT's flood appeal by using the donate feature on the Return and Earn app when returning containers at a Return and Earn machine.
"If you haven't participated in container recycling with Return and Earn, now is a great time to start. Every little bit adds up to make a big difference to communities, as well as our local environment," Ms Smalley said.
GIVIT CEO Sarah Tennant said that needs for people impacted by floods across New South Wales will continue for months.
"There are still more than 11,000 requests for assistance on the GIVIT platform for people affected by this disaster," said Ms Tennant.
"As these regions enter the recovery phase and people begin to move back into repaired homes, items such as furniture, washing machines and kitchen essentials are needed to help them get back on their feet. All money received by GIVIT will be used to purchase essential items," she said.
More than 8 billion containers have been returned for recycling through the network of 620+ return points across NSW since the scheme started, and over $35 million has been raised for charities and community groups via donations and fees from hosting return points.
For more information about Return and Earn visit the How it works page. To download the Return and Earn app, search for 'Return and Earn' in the App Store.