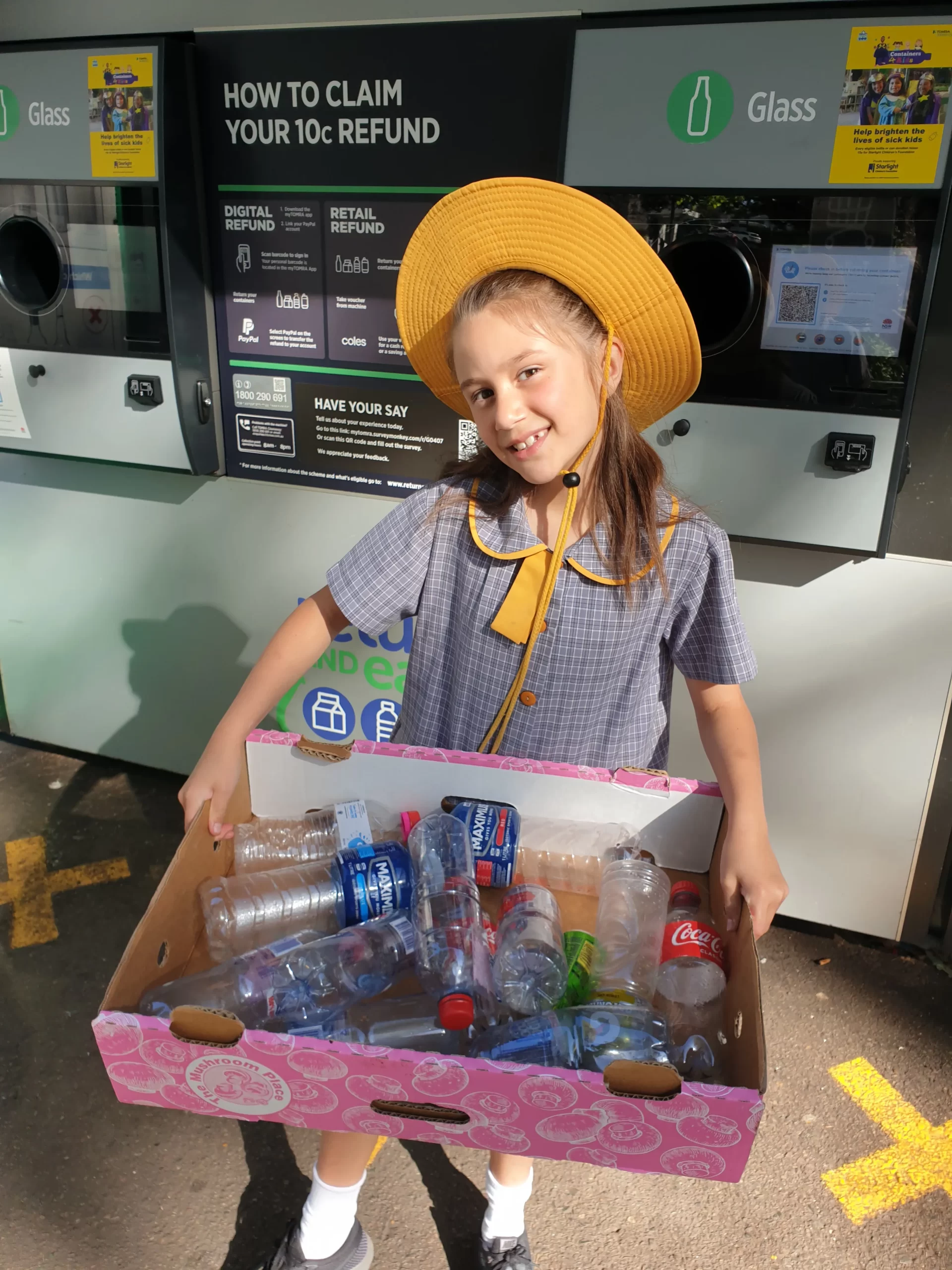 ---
Pymble students become passion recyclers to support solar
Pymble Public School is on its way to going solar, thanks to its commitment to recycling with Return and Earn.
The school featured on three local Return and Earn machines as an on-screen local donation partner throughout 2022. This allowed anyone returning containers at those machines to donate their 10c refund directly to the school. Over this time, they raised $3,720 towards installing solar panels.
"We estimate that the school could save up to $10,000 in energy costs over the next two years by installing the panels. It also sends a great message to the children about renewable energy and seeing their efforts in the Return and Earn scheme contribute towards a lasting benefit for the school," said Danielle (Dee) Visione, a member of the school P&C.
There has been a great response from the school and the wider community to their Return and Earn fundraising, with students enthusiastically collecting containers. Students also learned about recycling and sustainability in class and at school assemblies.
The school ran multiple competitions and fun days to engage students and educate them about the scheme. Students designed posters to promote the school's involvement in Return and Earn, and the school held a dress-up day for National Recycling Week.
Local businesses, including Event Cinemas, Moving Bodies, Pinot & Picasso and Kids Stuff, also got onboard and donated prizes for the students and classes who collected the most containers. Dominos even donated nine pizzas for the winning class so they could celebrate with a pizza party at the end of term for their collective efforts.
The school expects it to cost around $70,000 to convert to solar. Along with fundraising through Return and Earn fundraising, they have also secured support from the Solar My School program and a grant from Purryburry Trust with the P&C to fund the remainder. They hope to install the panels by early 2024.
Return and Earn is a partnership between the NSW Government, scheme coordinator Exchange for Change and network operator TOMRA Cleanaway.