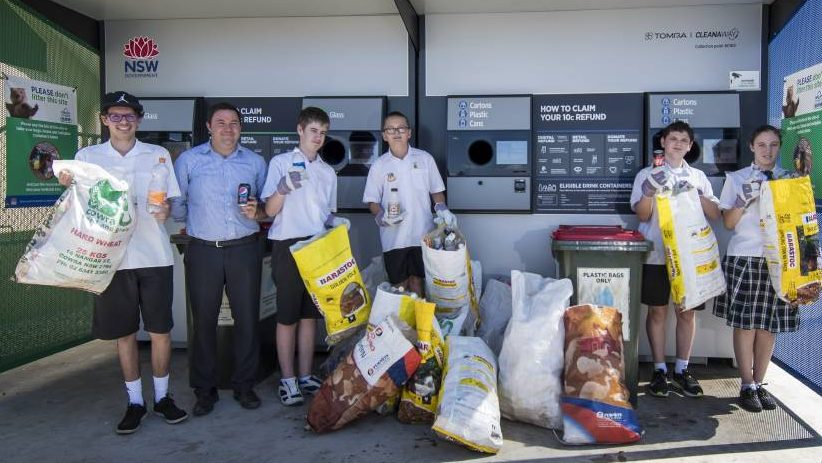 ---
Peel High using Container Deposit Scheme to power wheelchair capable bus
Chris Bath, Northern Daily Leader, 23 April
The wheels on the bus are powered by recycling at Peel High, after the school found a genius way to use the Container Deposit Scheme to both improve and enhance the lives of students in their Special Education Unit.
Late last year the school was awarded a $45,000 grant from the Variety Children's Charity for a wheelchair-capable 12 seat bus.
The school chipped in the remaining funds, and while the bus is in final stages of being fitted out, the students have found the perfect way to pay for fuel.
Every day after lunch the support unit students don their protective gear and collect all the cans, bottles and cartons that have been thrown out that day.
To nominate deserving community members or groups for the 2019 Return and Earn Litter Prevention Award, visit the Keep Australia Beautiful NSW website.
Find out more about fundraising.
---