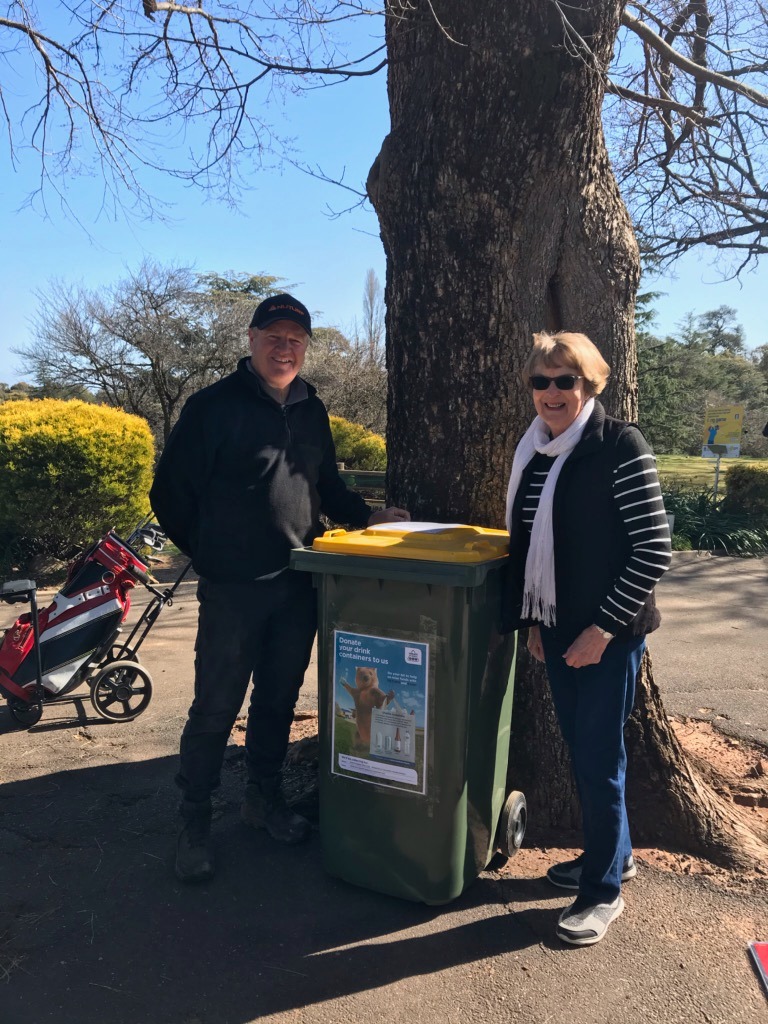 ---
Locals rally to recycle for cancer patients in Peak Hill
Generous locals have dropped off more than 420,000 empty bottles and cans to Bill and Margaret Sanders' Peak Hill home over the past four years, donating over $42,000 to support rural cancer patients.
The couple volunteer with their local branch of CanAssist and offered their home as a drop-off location for eligible bottles and cans to fundraise for the charity. Bill and Marg sort and bag the containers, then take them to their nearby Return and Earn return point.
The funds raised through Return and Earn support rural cancer patients and their families in the area, assisting them with expenses such as regular travel to cities for treatment.
Bill said that when he began volunteering with the Peak Hill branch of CanAssist in 2014, the charity was already raising money by collecting and crushing cans as part of a different recycling program. 
"The rebate for 1kg of cans was only 60 cents, with approximately 80 crushed cans making up a kilo. And the work involved with crushing the cans took up significantly more time. So when Return and Earn started it was an easy decision for the branch to take our containers to the return point," said Bill.
Volunteers from the Peak Hill CanAssist branch began to collect cans and bottles and things grew from there.
"As word got out in the community that we were a drop off location for containers for CanAssist, people throughout the town started to drop off their empty cans and bottles. Over the years countless individuals and businesses from the local community have donated their containers," he said. 
The mix of recycling and helping locals is inspiring people to get involved. "Return and Earn has been a great opportunity for people to do something useful with their used cans and bottles and at the same time be able to make much needed funds for a wonderful local charity group," he said.
Find out more about donations here.
Return and Earn is a partnership between the NSW Government, scheme coordinator Exchange for Change and network operator TOMRA Cleanaway.