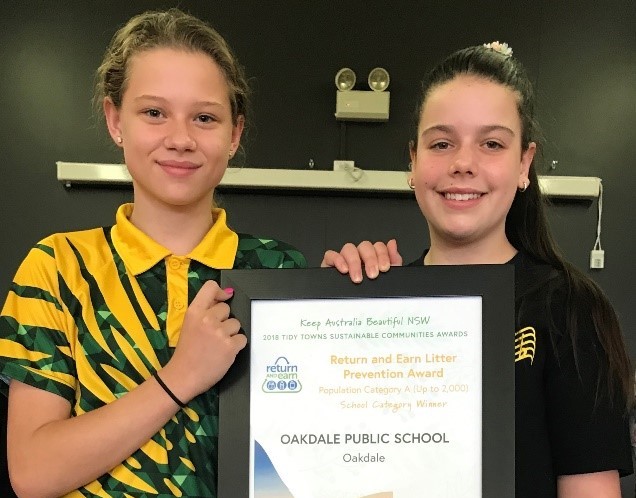 ---
Oakdale Public School wins well-earned Keep Australia Beautiful Award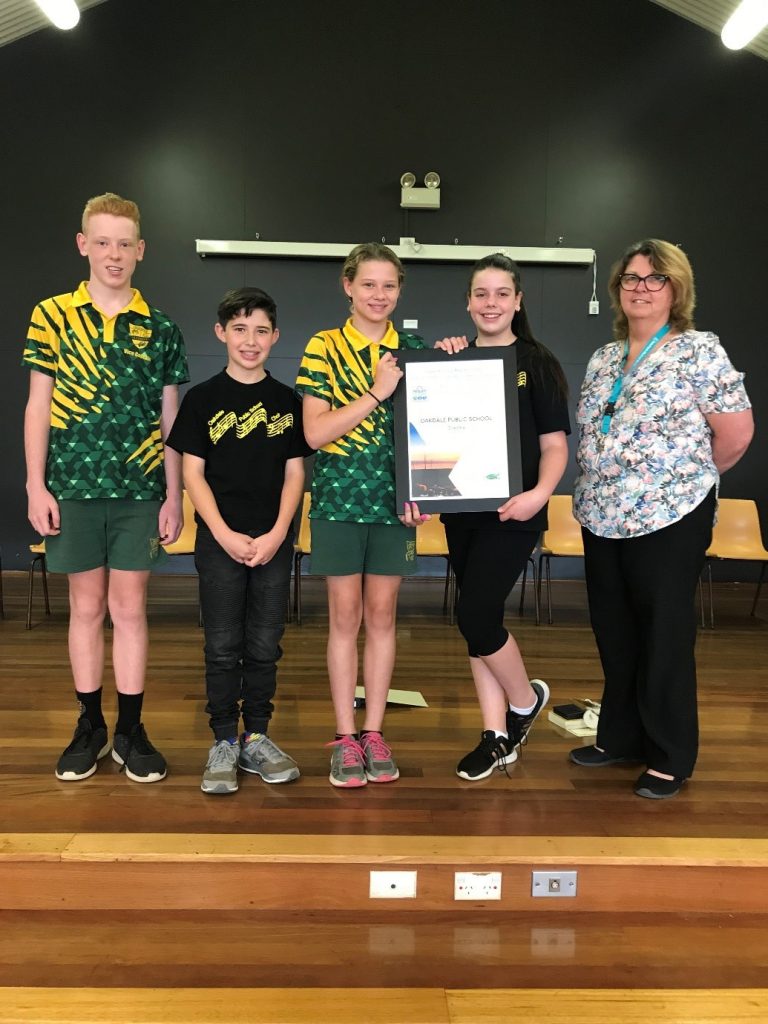 On Monday 10th of December 2018, Return and Earn joined the Oakdale Public School Annual Assembly to celebrate the school's winning at the recent Keep Australia Beautiful NSW 2018 Tidy Towns Awards.
Oakdale Public School won their award for their exceptional litter-reduction work in the local community. The kids were involved through the Student Representative Council and started to collect eligible containers in March 2018.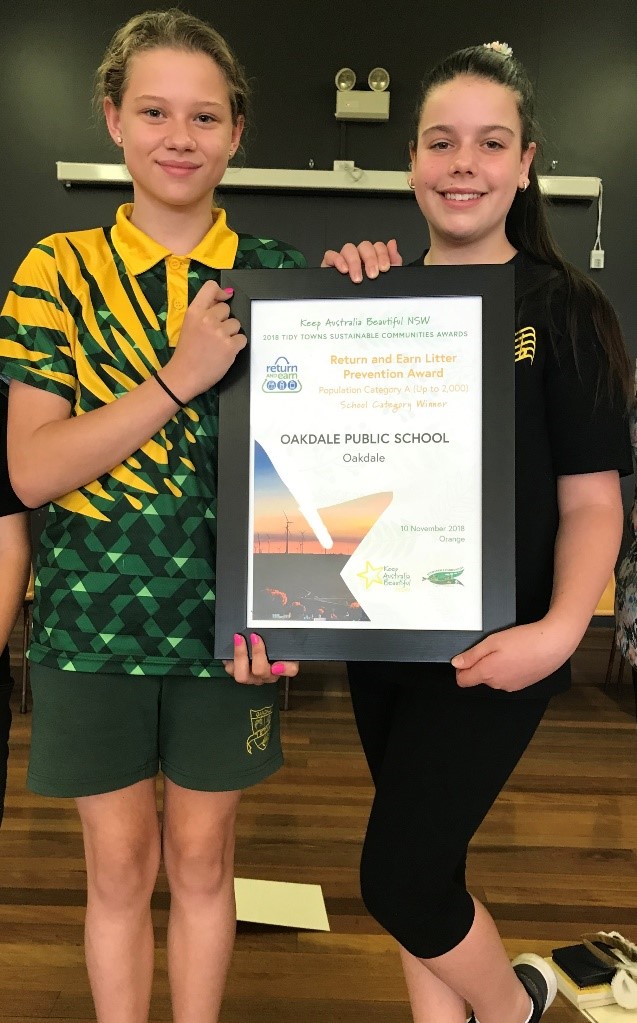 By providing their local community with the opportunity to donate containers outside of school hours and working together with local Automated Depot Nepean Distributor, Oakdale Public School was able to increase their collection reach and maximise their container collections.
"Return and Earn is a great way to reduce litter and our Burragorang road is looking very clean and we look forward to more fundraising through Return and Earn in 2019", said Sharyn Brooks, Office Manager at Oakdale Public School. 
Return and Earn recently celebrated 1 billion containers returned to return points across the state. This means 44% reduction in eligible drink container litter volume.
There are many ways people can participate in Return and Earn and we encourage everybody in the community to make a difference in their local environment and raise funds for local causes.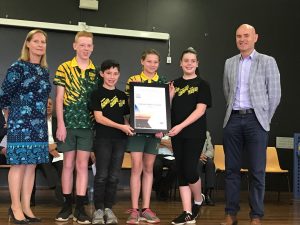 To nominate deserving community members or groups for the 2019 Return and Earn Litter Prevention Award, visit the Keep Australia Beautiful NSW website.