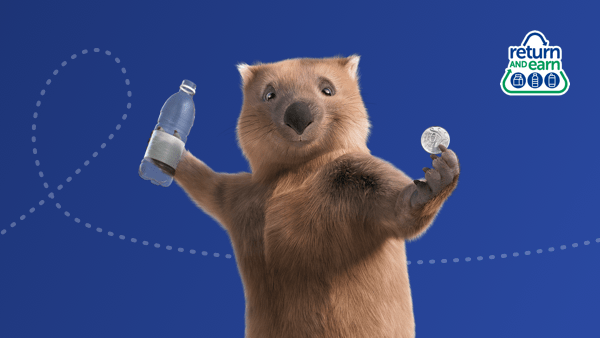 ---
NSW returns over 350 million drink containers
More than 350 million drink containers have been refunded through Return and Earn and more than 600 return points are now open across NSW, helping to keep our environment container free.
Whether you regularly return or are joining in for the first time, you can exchange your eligible drink containers by visiting a return point and claiming either your 10 cent voucher or a PayPal e-payment refund from a reverse vending machine, or a cash refund from an over the counter site.
The Return and Earn website lists all collection point locations and makes it easy to find your closest site.
The most recent additions include sites at Pittwater, Lake Munmorah, Nelson Bay, St Marys and Nelson Bay.
People are encouraged to act responsibly when returning their containers by keep the area clean around reverse vending machines when returning their containers. Any bags or boxes used to transport containers as well as ineligible containers not accepted for the refund should be placed in kerbside recycling.
Sundays continue to be the busiest day for returns, so where possible people should try to return their containers during the week
.
Most drink containers between 150mls and three litres are eligible with some exceptions such as wine, cordial, spirits and plain milk containers. A full list of exceptions is available here.
Containers don't need to be pristine but they should be empty, uncrushed, unbroken and have the original label attached.
Return and Earn is a partnership between the NSW Government, scheme coordinator Exchange for Change and network operator TOMRA Cleanaway. Launched in December 2017 it has become the state's largest litter initiative.