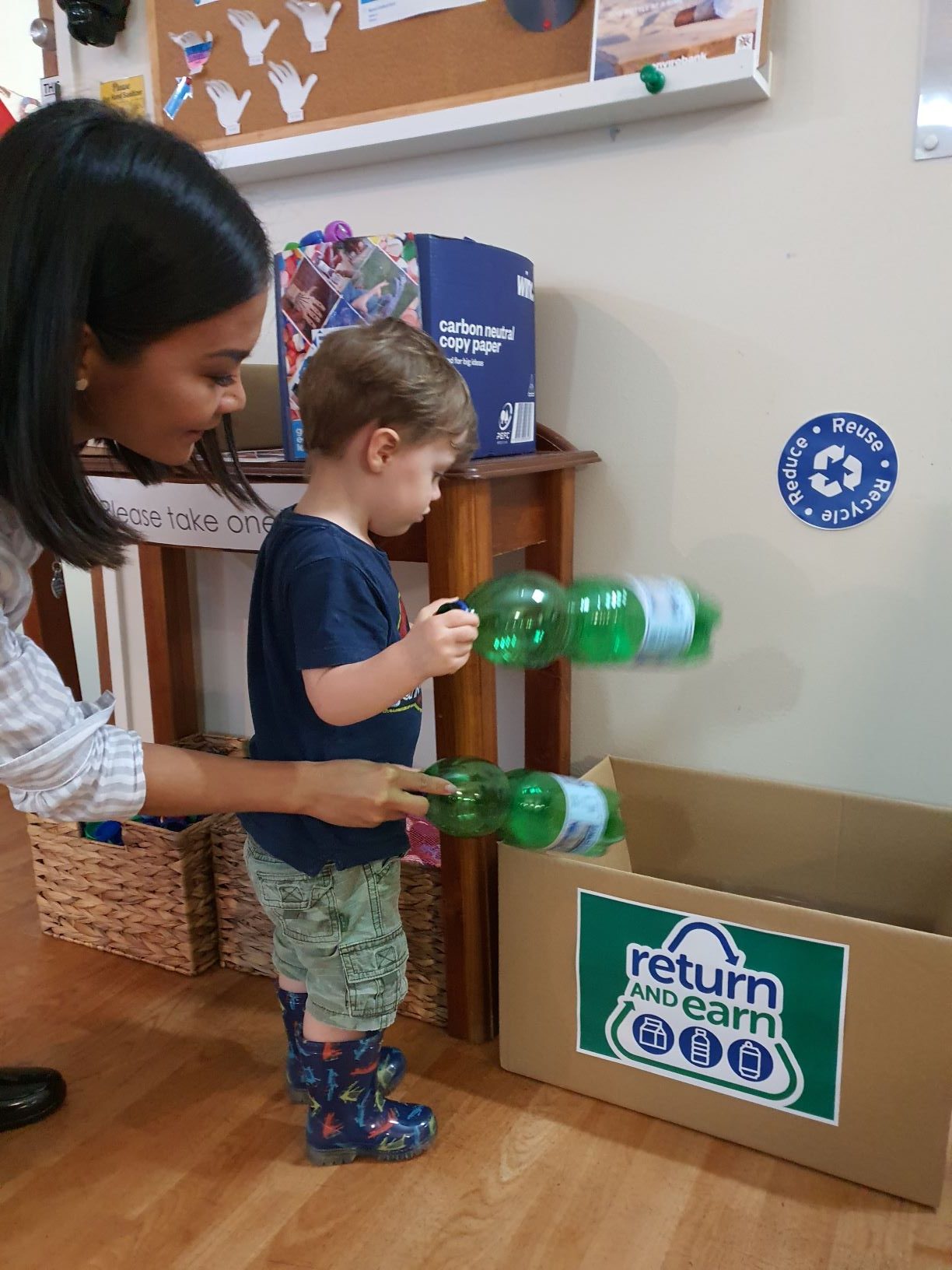 ---
Goodstart St Leonards Recycling Journey
At Goodstart Early Learning St Leonards recycling is a key part of community life, with many of the littlest members leading the way.
With 40 children aged from 0 to 5 years enrolled at the childcare centre, the Goodstart community of staff and families see the importance of preserving and protecting Earth's resources for future generations.
Last year, one of the centre's families approached staff with the idea to develop a recycling program. Since then, Goodstart St Leonards has partnered with five local small businesses to collect their empty bottles and cans to take to Return and Earn return points and collect the 10c refund.
"Our enthusiasm for recycling has become an integral part of how Goodstart St Leonards operates – it brings for all the children, team members and community together for a great purpose," said Centre Director Marlene van Vuuren.
In 2019, the centre recycled well over 1,530 bottles through Return and Earn, donating the funds raised to Cantoo (a cancer research fund). In addition to this, parents and grandparents often collect containers for the centre to add to its recycling.
As well as depositing containers through Return and Earn, the centre collects bottle caps for the charity Envision Hands to turn into prosthetic limbs.
"We have recycled products made from materials that would otherwise be piling up in our nation's landfills," said Marlene. "It makes a huge difference to our environment, our quality of life, and our country's future."
Marlene said the centre plans to continue promoting recycling in the local community: "We are in discussion with other businesses in the area as well to see how far we can expand – it only takes heart and a small idea to make a difference."