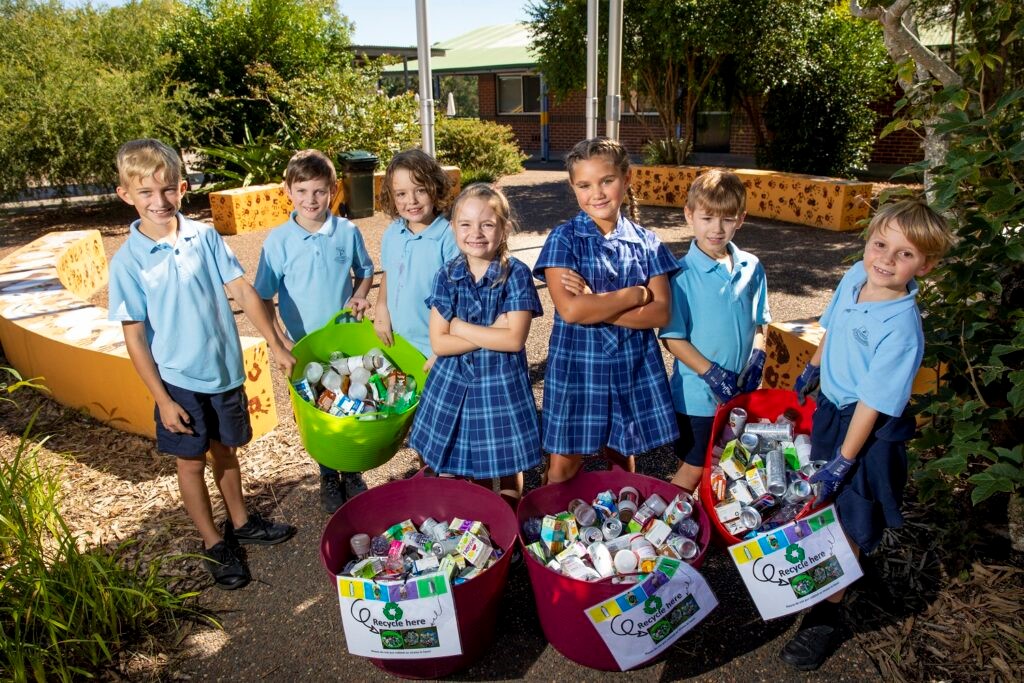 ---
Recycle, Our future is in your hands! Glendore Public School
Glendore Public School has recycled almost 35,000 containers (and counting) with Return and Earn to raise money for social support activities for students.
In 2018 the primary school students themselves identified that they could reduce their impact on the environment by recycling containers through Return and Earn. Students then took the lead in educating others at the school and the wider community about container recycling, as well as taking responsibility for collecting, sorting and cleaning containers at the school, which are deposited at Return and Earn points by teachers.
Containers recycling has become part of the school curriculum, with environmental impacts of litter covered in science. Maths students have collected data on the number of containers saved from landfill, calculated the monies earned through the 10c refunds, and investigated what these funds can be used for.
The funds have so far supported social initiatives at the school, including a breakfast club, an arts program for vulnerable or at risk students, and cultural workshops for Indigenous girls.
Find out more about fundraising.
Return and Earn is a partnership between the NSW Government, scheme coordinator Exchange for Change and network operator TOMRA Cleanaway. Launched in December 2017 it has become the state's largest litter initiative.