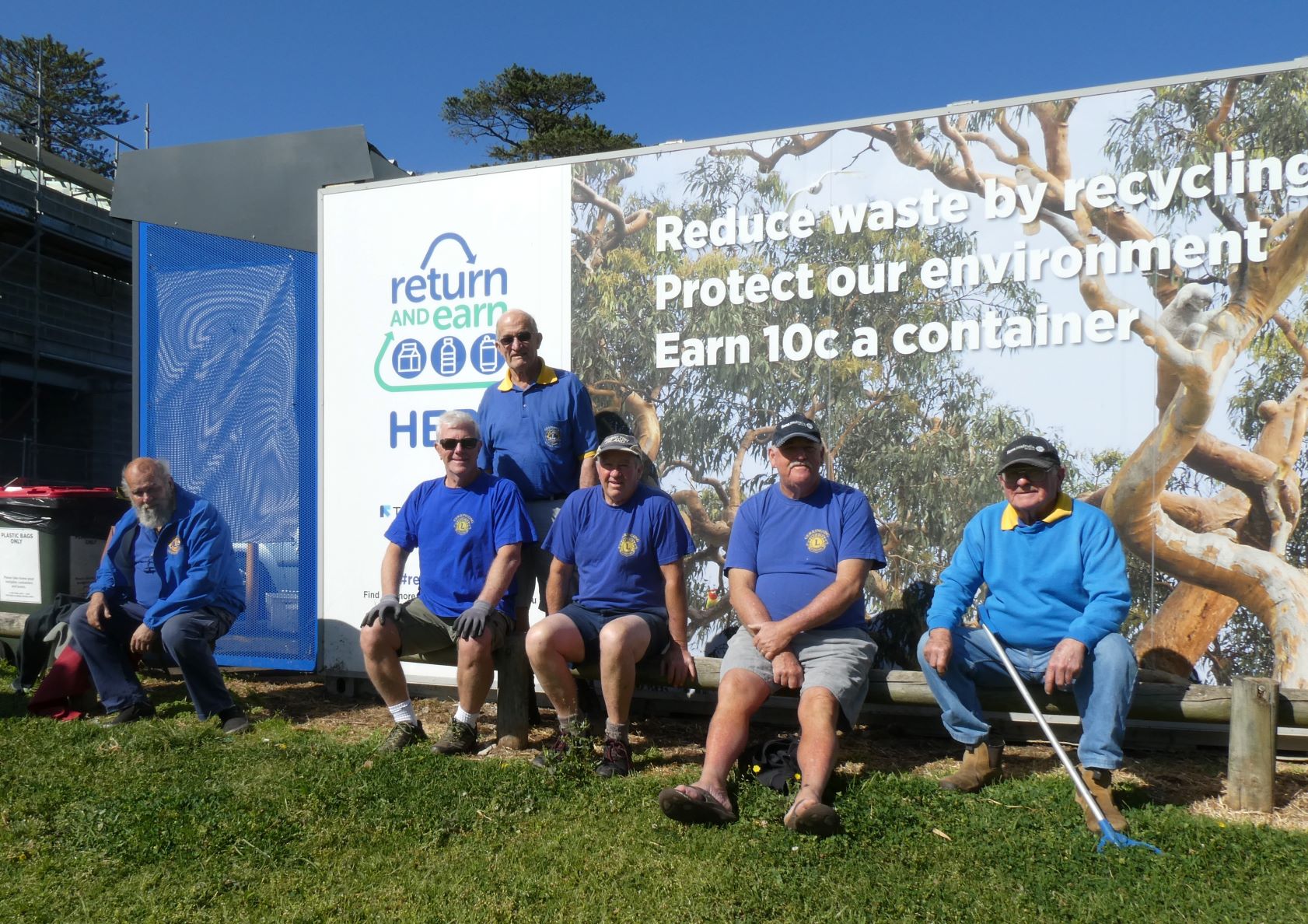 ---
Gerringong RVM helps Lions Club to raise funds for locals in need
For the past two years, the Lions Club of Gerringong has worked with local business and clubs to collect and return their empties for a 10c refund apiece, so they can put the money back into the community.
"Some of our Lions saw that a lot of local places were throwing out their cans, not recycling them, so we thought it would be a good idea to set up a collection system," says Peter Jeffrey, the club's publicity officer.
"It started with just a small group going round collecting containers that the clubs and businesses saved for us. Then we asked if we could set up dedicated bins at these various premises instead.
"We used to take the containers to a return point in Nowra, as that was the closest one equipped for the volume of containers we were returning. But when the reverse vending machine opened at Gerringong, that made it a lot faster and easier, and meant a lot more of our members could get involved," says Peter.
The container refunds have supported a range of different projects designed to address community needs.
"The funds raised have gone towards heaps of different programs," says Peter. "We have provided financial disbursements and support for local community issues and for those in need, and we've made donations for disaster relief, from fires and floods in the local areas to droughts out west."
To provide drought relief, the club took a busload of members to Forbes and Condobolin on different occasions, where vouchers were given to affected farmers, as well as to local businesses.
"We gave vouchers to local businesses like hairdressers and chemists so they could give support to regulars who were not in a position to afford it," explains Peter.
The trip to Forbes and Condobolin also meant the Lions Club supported local businesses simply by staying in locally owned hotels, eating at locally owned restaurants and making local purchases.
The club currently raises nearly $1,000 each month through the NSW container deposit scheme – that's equivalent to nearly 10,000 bottles and cans saved from landfill.
Peter says this revenue stream is especially important right now because COVID-19 restrictions mean that other fundraisers such as their barbecues, raffles and car show are on hold.
Find out more about fundraising.