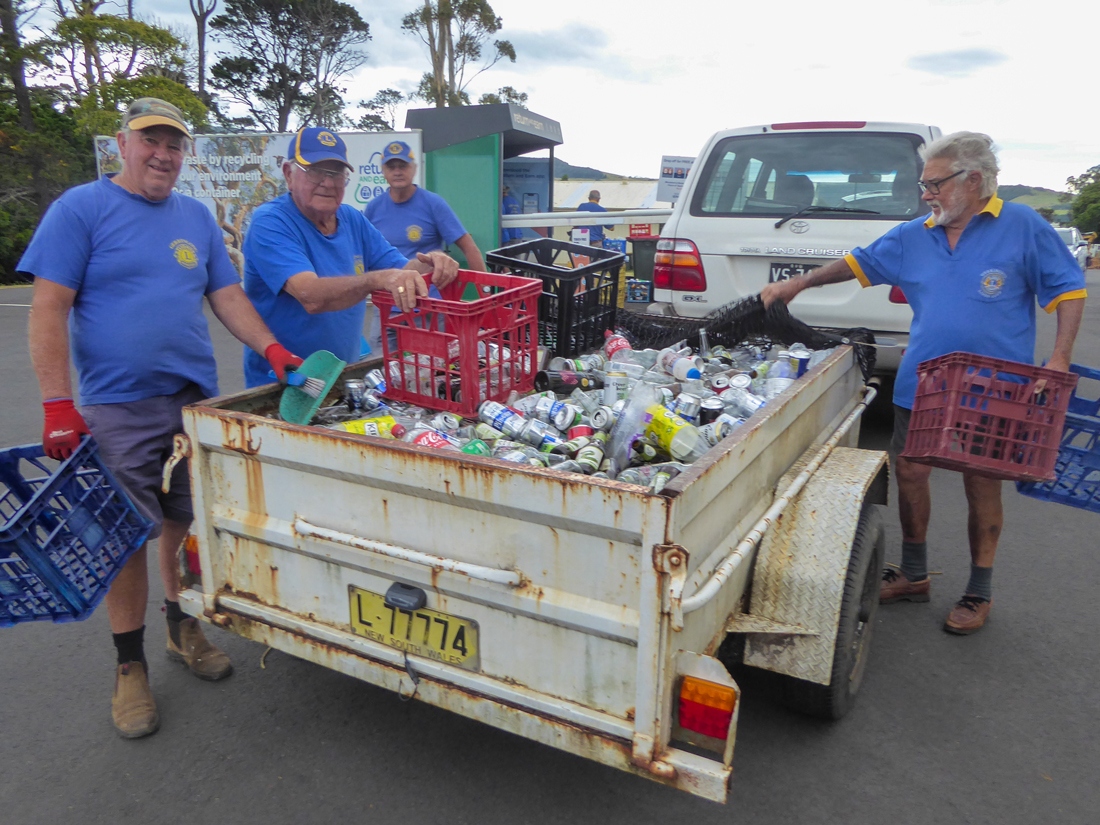 ---
Gerringong Lions celebrate 1 million drink containers recycled
The Gerringong Lions Club has recycled 1 million drink containers through Return and Earn, raising $100,000 for the community in the process. The club hit this remarkable milestone in mid-April after members started collecting the containers and returning them through the scheme almost five years ago, shortly after the scheme launched in December 2017.
The club currently has around 60 dedicated bins for empty drink containers stationed around town. Bruce Ray, a past president and active member of the club, paints the lids of the bins and uses stickers to clearly label them as "bottles and cans only".
"We have the bins at the hotel, the bowling club, and campgrounds," he said. The club also provides the container collection bins for events such as weddings and uses them at local New Years' Eve events.
Bruce said that despite some initial uncertainty in the club about how effective the initiative would be, it has been "terrific".
"We're now raising around $20,000 per year," he said. "During the Covid pandemic, fundraising events and raffles had been paused, so Return and Earn was the only way we could get an income to put back into the community."
Bruce said they return thousands of containers to the Gerringong return point each week and expect numbers to increase in summer.
"It's amazing how quickly we can return the containers. It only takes half an hour for 4,000," Bruce said.
Money from the initiative is donated to a range of charities and services, including medical research, local sporting facilities, and drought relief, as well as to the Australian Lions Club and the World Lions Club for any catastrophes overseas.
The club helps out at an individual level too. Recently the club was able to provide funding to assist a local Year 10 student and his family to attend the Lions High School Deaf Camp at Point Wolstoncroft Sport & Recreation Centre in May 2023.
The camp will provides unique opportunities for hearing impaired students to strengthen their communication, leadership, team work, and community service skills and engage in challenging outdoor activities. Without this funding from the Lions Club, it it unlikely the student would be able to attend.
Bruce said he gets a sense of satisfaction knowing they are helping the community while also looking out for the environment.
"I enjoy doing it," he said. "It keeps you busy, and we take pride in knowing it all goes back into recycling."