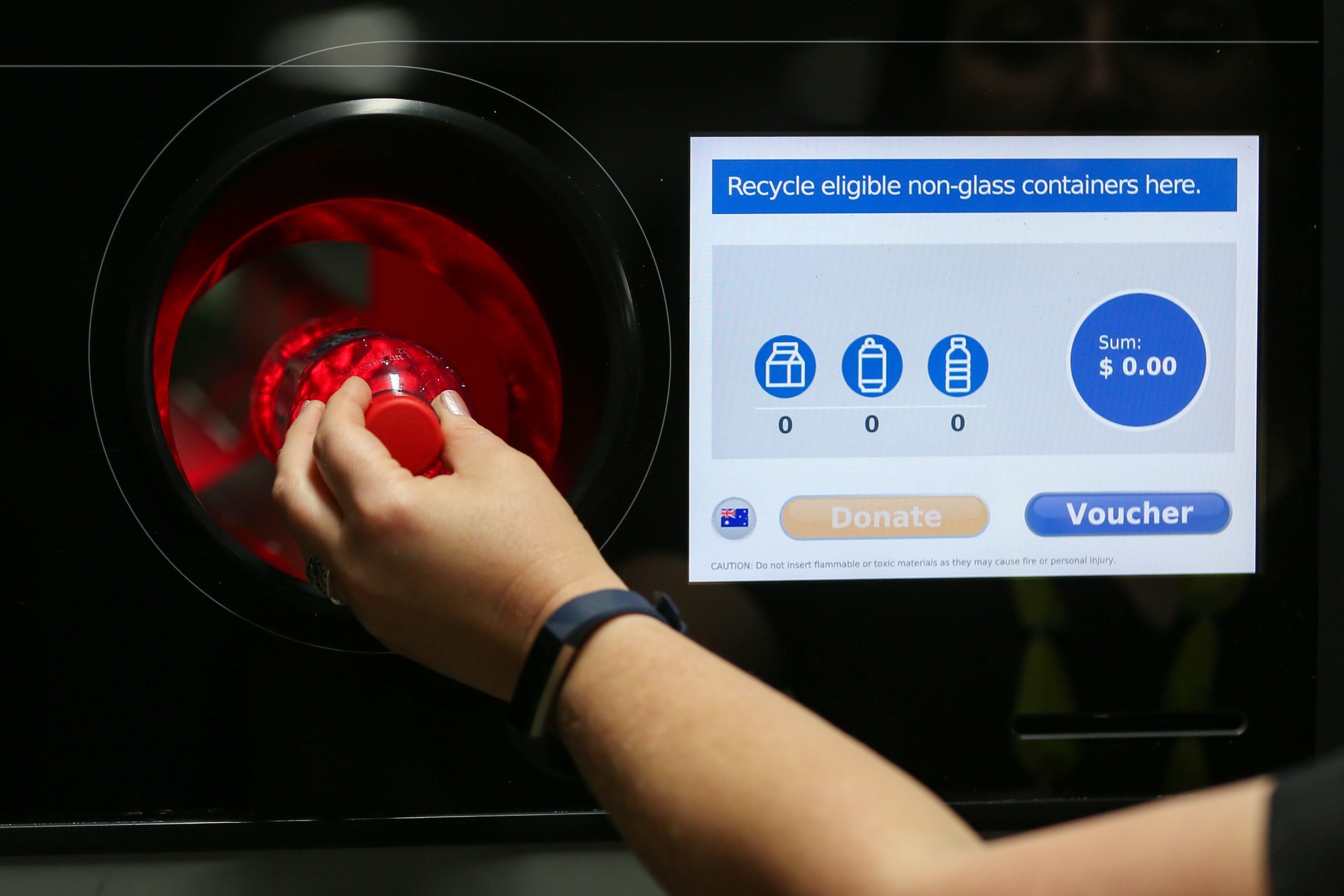 ---
Friends With Dignity helping the community with Return and Earn
Six years ago Manuela Whitfield launched the charity, Friends with Dignity, to fill gaps she saw in social services for domestic and family violence survivors.
As a nurse working in the prison system, she met women who struggled to escape abuse – some of whom saw jail as the safest place they could be, highlighting how complex domestic violence is, and the many barriers for women to leave violent partners.
"One thing that stood out to me was the lack of basic necessities – blankets, fridge, dining table, a TV – for these women when they moved into long-term housing," says Manuela. "These things were seen as luxuries, but without a comfortable bed it's hard to sleep, and without a dining table or TV, families spend less time together bonding."
Friends with Dignity works with services and organisations, via a referral service, to provide what people need to set up and feel settled in a new, safe home. This includes furniture, toiletries, and kitchen items.
Most items are donated, but sometimes items need to be purchased, which is where fundraising with Return and Earn comes in.
Manuela says they began fundraising with Return and Earn two years ago. Since then the charity has been featured on a Return and Earn reverse vending machine (RVM). A number of local businesses also donate their Return and Earn refunds to Friends with Dignity.
So far they have raised $337.50. "This amount may not seem like a lot but it definitely assists us purchasing items such as kettles, toasters and sandwich presses," says Manuela.
She explains that by making accommodation more liveable, it helps break the cycle. "It's about giving people less reason to go back, so we want to make things comfortable for them, which has to include providing what they were used to – or more than they were used to," says Manuela. "It takes a village to make a difference and through Return and Earn not only are we being more environmentally friendly, but we are helping people impacted by domestic violence."