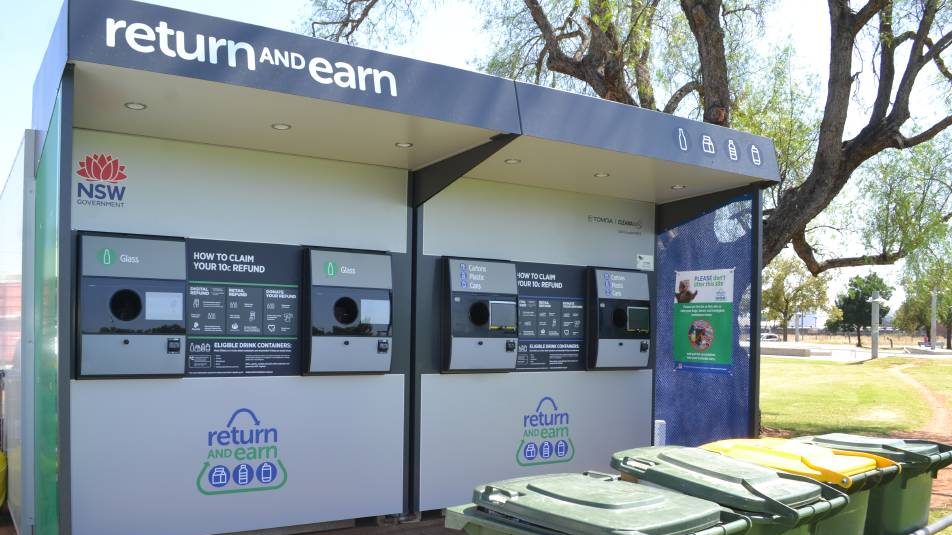 ---
Community groups can Return and Earn
Daily Liberal, 27 April
Local community groups at Dubbo are being encouraged to apply to be part of Return and Earn's donation scheme.
Schools, charities, sports and community groups are able to apply to be one of four donation options on reverse vending machines across the Dubbo Regional Council area.
Participants who return their empty drink containers to a reverse vending machine (RVM) have the option to donate their 10 cents to a particular group.
There are three RVMs in the region, including at Victoria Park and the car park at Delroy Woolworths, and the car park at Woolworths in Wellington.
Donation partners are rotated quarterly, based on eligibility and the order in which they nominate.
Ryan Buzzell, the CEO of Return and Earn network operator TOMRA Cleanaway said it was a great opportunity for not-for-profit groups to benefit.
"Groups are free to use the donations however they see fit, whether it helps provide funding to buy uniforms, host an event, replace or repair equipment, or go on an excursion," Mr Buzzell said.
We've seen an incredible response from the people of Dubbo, and surrounding areas like Wellington, who have really embraced the Return and Earn scheme. Being able to support your local community through donations to schools, sports groups, local charities and not-for-profits is an added incentive for everyone to use the reverse vending machines.

It makes the positive act of recycling even more rewarding.
Groups can check their eligibility and apply to be on their nearest RVM in the 'Donation Partners' section of the TOMRA Cleanaway website tcnsw.com.au.
Read the article at the Daily Liberal
Return and Earn is a partnership between the NSW Government, scheme coordinator Exchange for Change and network operator TOMRA Cleanaway.