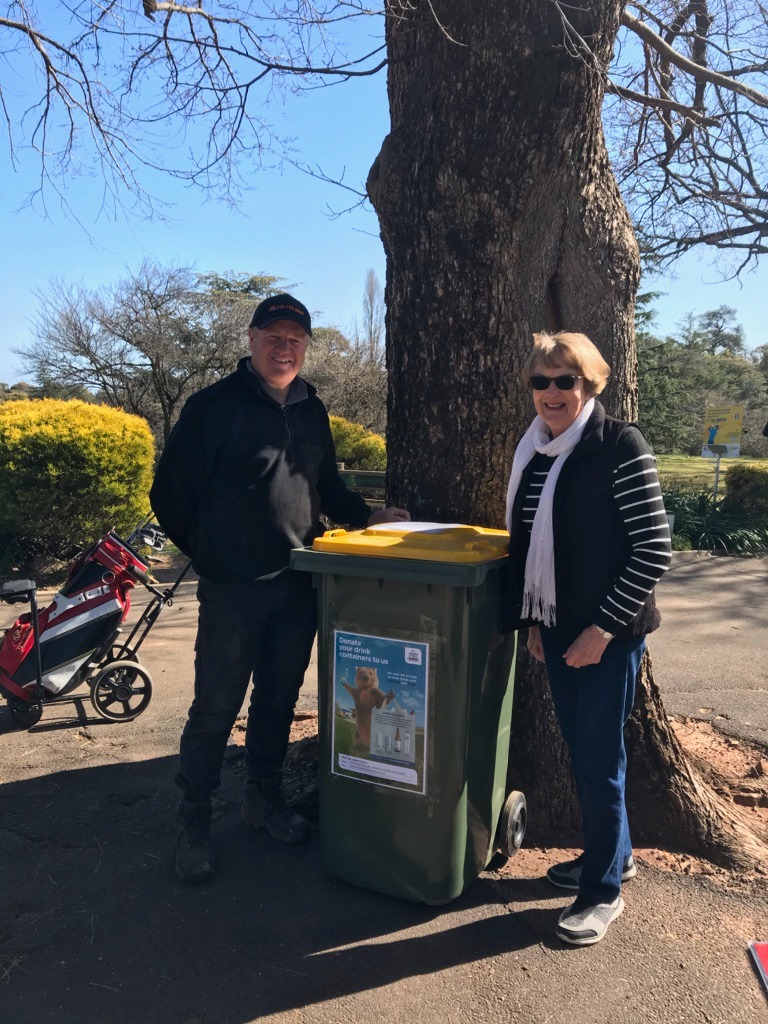 ---
Container returns are helping Can Assist support rural cancer patients
For several years, Can Assist branches across NSW have used Return and Earn to fundraise for people in rural and regional areas who are affected by cancer.
Helen Corby, President of Can Assist in Orange, explains that the charity helps "bridge the costly gap between city and country cancer patients, giving people with cancer in rural, regional and non-metropolitan areas in NSW the opportunity to have fair and equitable access to cancer care and support services".
She points out that cancer patients in the country "are faced with an even bigger hurdle in their cancer journey: distance and access to services". This includes expenses as simple as fuel to regularly drive long distances for treatment.
Can Assist began raising funds through container returns at the Deniliquin branch in May 2018, with 14 different Can Assist branches across the state having now fundraised via Return and Earn.
Different branches have used the scheme in different ways, depending on what makes sense in their local community. In some towns Can Assist is featured as a charity partner on the Return and Earn reverse vending machines (RVMs), in other places volunteers collect and return containers.
"Some branches promote the fact that they are listed as a charity partner via social media and ask their local community to support their cause when donating their containers," says Helen. "Other branches have proactively collected containers from local businesses, such as restaurants, bowling and golf clubs."
Helen says in Orange that several businesses have regular container collections and returns including the Duntryleague Golf Club, which has two 240 litre bins installed near the club house for containers.
Two local volunteers, Glenys and Roger Grimmett, live close to Duntryleague and use their golf cart to drive around the course twice each week to pick up containers from the course bins and deliver them to the club house, explains Helen. Another volunteer, Paul Blunden, drives his old work van to pick up the containers and deliver them to a Return and Earn return point.
So far, more than 113,400 containers have been returned for recycling in support of Can Assist. As well as making a huge contribution to litter reduction and sustainability in NSW, this equates to more than $11,340 in financial assistance for rural cancer patients.
Helen says container returns are particularly valuable during COVID restrictions. "During COVID, many fundraising activities ceased for our branches, yet branches were continuing to provide financial assistance to cancer patients," she says. "Return and Earn was an easy way to fundraise as well as doing our bit for the environment."
Members of the public can assist cancer sufferers by selecting a Can Assist branch when donating their containers directly on the screens of their local Return and Earn RVM or use the myTOMRA App and select Can Assist under the "Charities" menu before returning their bottles and cans.
Interested in fundraising through Return and Earn? Find out more on our Fundraising page.