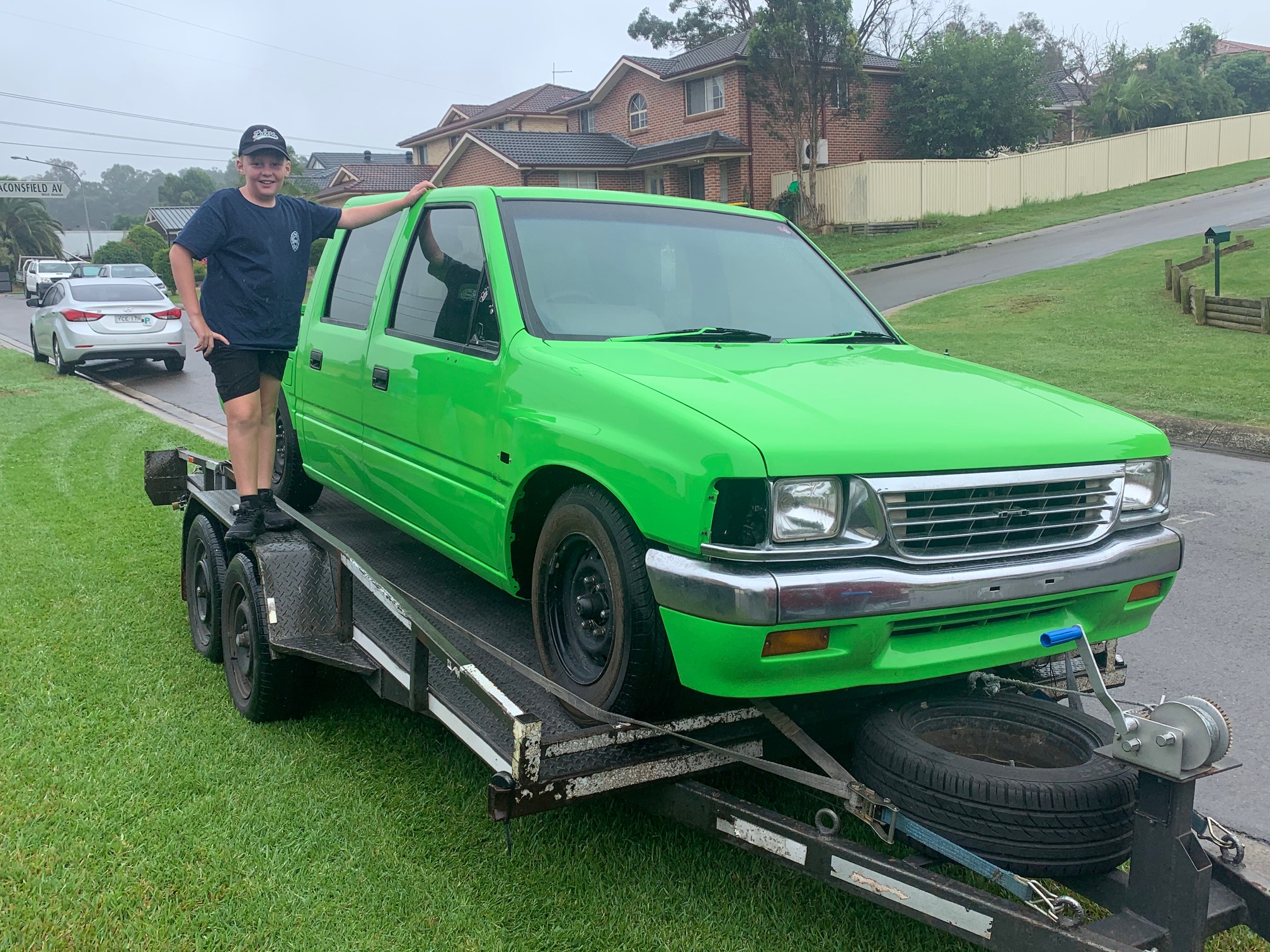 ---
Cooper, 12, is collecting containers to build his dream car
Cooper Birtles might not be able to get his license for a few years, but he and his dad are already building his dream car with some help from Return and Earn.
In February 2021 they bought the shell of a 1992 Holden Rodeo Ute without an engine, and together they are turning it into a roadworthy vehicle again. "My dad and I work on the truck together whenever we have spare time," Cooper said.
"My car is actually called a mini truck and I have named it Nugget. The colour is an awesome green. I really wanted to help out with some of the costs for the build of my car but getting a job is not possible as I am too young," he added.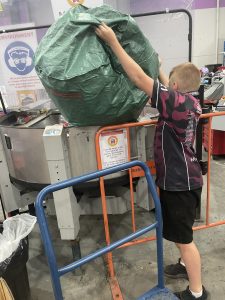 Cooper, 12, had the idea to earn some money by using Return and Earn. His friends, family and even complete strangers have helped out by donating their empty bottles and cans to him.
"We post on Facebook letting people know that I am collecting unwanted cans and bottles and the reason why I am doing this," explained Cooper. "I have been lucky to meet so many wonderful people while doing pick ups with either my mum in the afternoons—if I don't have too much homework—or on Saturdays with my dad.
"The thing I like the most about Return to Earn is that this is something that my dad and I do together," he said.
Cooper also likes that he can earn money while helping the environment at the same time.
"I love seeing the cans and bottles being recycled instead of being chucked away in the rubbish. It's a great feeling to know that I am doing something good," he said.
So far Cooper has returned a remarkable 17,600 containers and earned $1,760.
"Recently we also donated some money to the Hawkesbury's Helping Hands Organisation to help people who went through the floods again," Cooper said.
He has also donated some of his container refunfds to charities including WWF Australia and the NSW & QLD flood appeal.
Return and Earn is a partnership between the NSW Government, scheme coordinator Exchange for Change and network operator TOMRA Cleanaway.