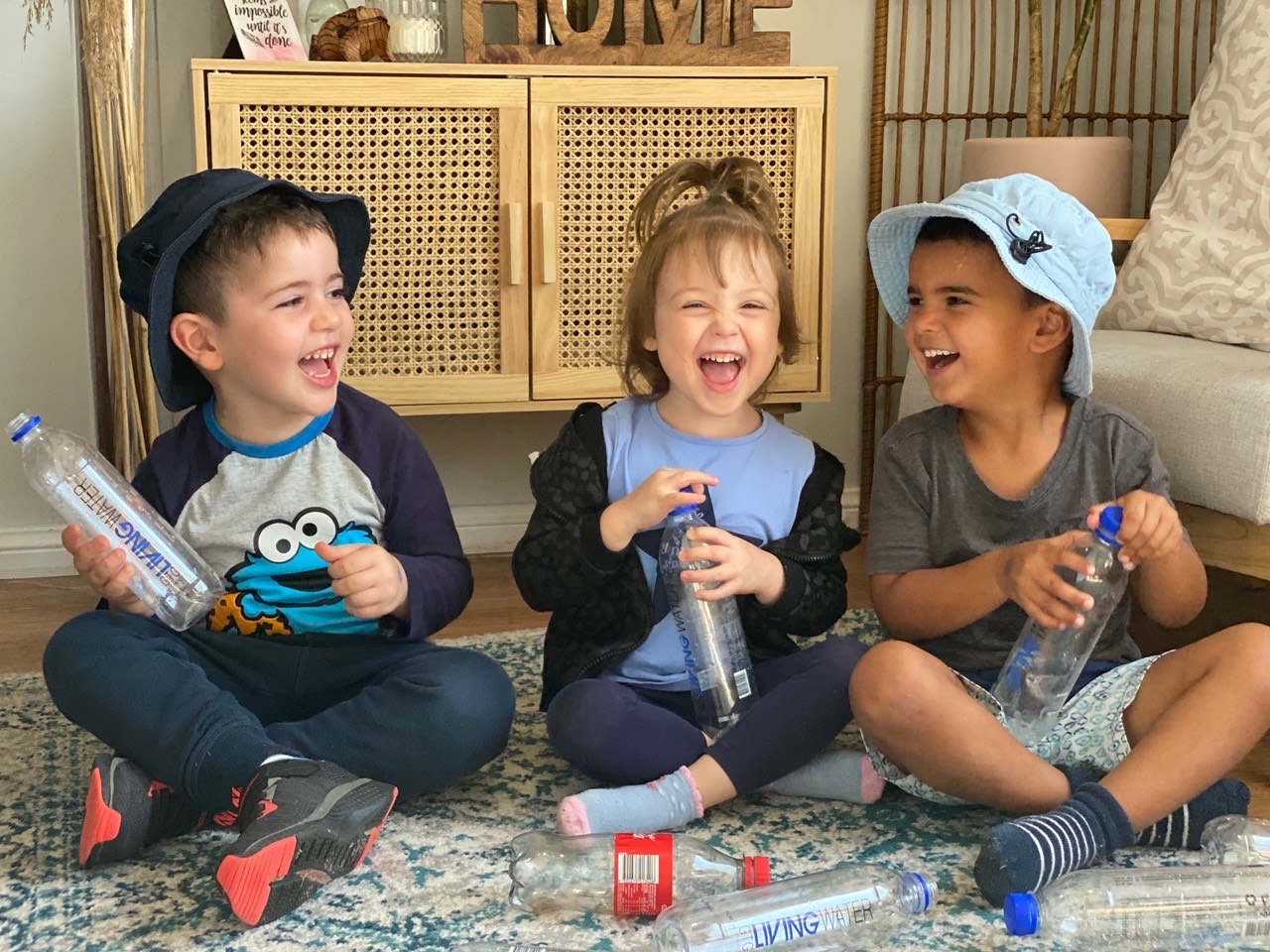 ---
Childcare centre teaching tiny tots to recycle
At Bountiful Early Childhood Education Centre in Old Toongabbie, Director Evgenia Ousta works hard to ensure the children – aged from 18 months to 5 years – learn about the importance of helping others and caring for the environment.
Her most recent initiative was to introduce the children to the Return and Earn container deposit scheme.
"I saw the bottles I was throwing out and simply thought, 'why don't we collect them, and with the money we make we can feed the homeless'," Evgenia says.
"Initially, we collected bottles for two months. Some families donated containers, but we also got a lot of outside support, such as local community members dropping off bottles at the centre after we posted on facebook."
Evgenia says the children already understood some of the concepts. "We have recycling bins at the centre, so the children understand that, and they already talk about recycling and general waste," says Evgenia. "We also spoke to the them about the charity, so they understand food going to people who don't have much."
To introduce the children to the idea of container returns, Evgenia told them about how the Reverse Vending Machines (RVMs) work, and then led a 'virtual excursion' where she made a video call to the centre from the RVM so the children could watch and talk to her in real time as she returned containers.
After the first two months of container collections, they had returned 2,000 bottles and cans and raised $200. The money went to support Food Bank Australia. "The children are learning to appreciate what they have and to help others in need," says Evgenia.
Container collections have continued, and by April they were up to more than 3,300 containers returned.
Since Return and Earn launched in December 2017, the scheme has helped raise millions of dollars for charities, schools and community groups in NSW. Download an online toolkit on for fundraising with the scheme.
Return and Earn is a partnership between the NSW Government, scheme coordinator Exchange for Change and network operator TOMRA Cleanaway.