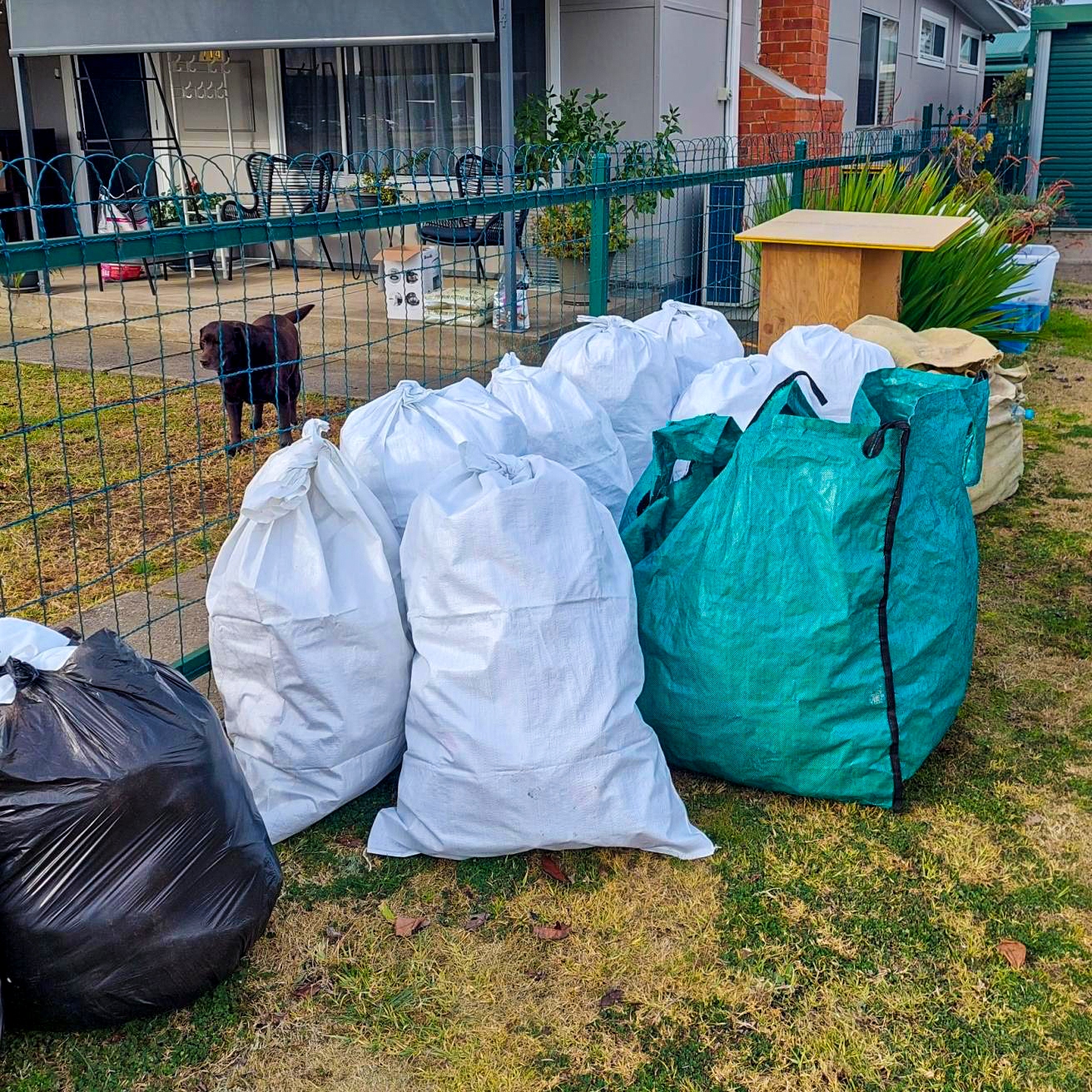 ---
Billabong Recycling helps local pets, and local community
Billabong Recycling has helped raise $3,000 for pet rescue charity, Dunroamin Rescue, since opening their Return and Earn automated depot in Lavington earlier this year. Owners Bruce Forbes and Heather Groesch has previously raised $18,000 through container returns at their Walla Walla over-the counter site for the charity.
The charity is close to the heart for Bruce and Heather. Together they have adopted six rescue cats and five rescue dogs, with two of the dogs from Dunroamin. The funds raised help Dunroamin cover expenses such as vet fees, pet food and hygiene products.
"We are very proud to work with them as they save hundreds of companion animals per year from bad situations and surrenders," said Bruce.
"We have two bulk container counting machines at our automated depot that can count and sort 100 items per minute. We put the containers into the hopper for the customer, the machine does the rest. Customers don't even have to get out of their car," Bruce explains.
He adds that they are also able to pickup containers for Dunroamin, and other organisations they support, right across the region, including from Oaklands, Urana, Lockhart, Howlong, Holbrook, Culcain, Jindera, Thurgoona, Lavington and Albury.
Bruce and Heather are dedicated to making a real difference in their community in Albury and surrounds, and helping charities fundraise is just one part of this.
"We are an organisation that has a unique opportunity to do great things within our community," said Bruce. "Since starting our business in Walla Walla in January 2021, we have processed over 5.8 million items. This represents $580,000 in refunds that we have issued to our community. The increasing economic pressures in modern times, has meant that the refund from the Return and Earn Scheme has become a very important income supplement."
They also provide a range of paid employment opportunities for NDIS participants and disability workers.
"Most of our employees have a mental or physical disability of some kind. We endeavour to provide opportunities for those who might not be considered for mainstream employment," said Bruce.
Containers can be taken to the Automated Depot at 11 Catherine Crescent, Lavington, from 10am-4pm on weekends and 10am-5pm on weekdays. To find out more or arrange pickup for charity donations of eligible containers, contact Billabong Recycling on 0447 927 722.
Return and Earn is a partnership between the NSW Government, scheme coordinator Exchange for Change and network operator TOMRA Cleanaway.