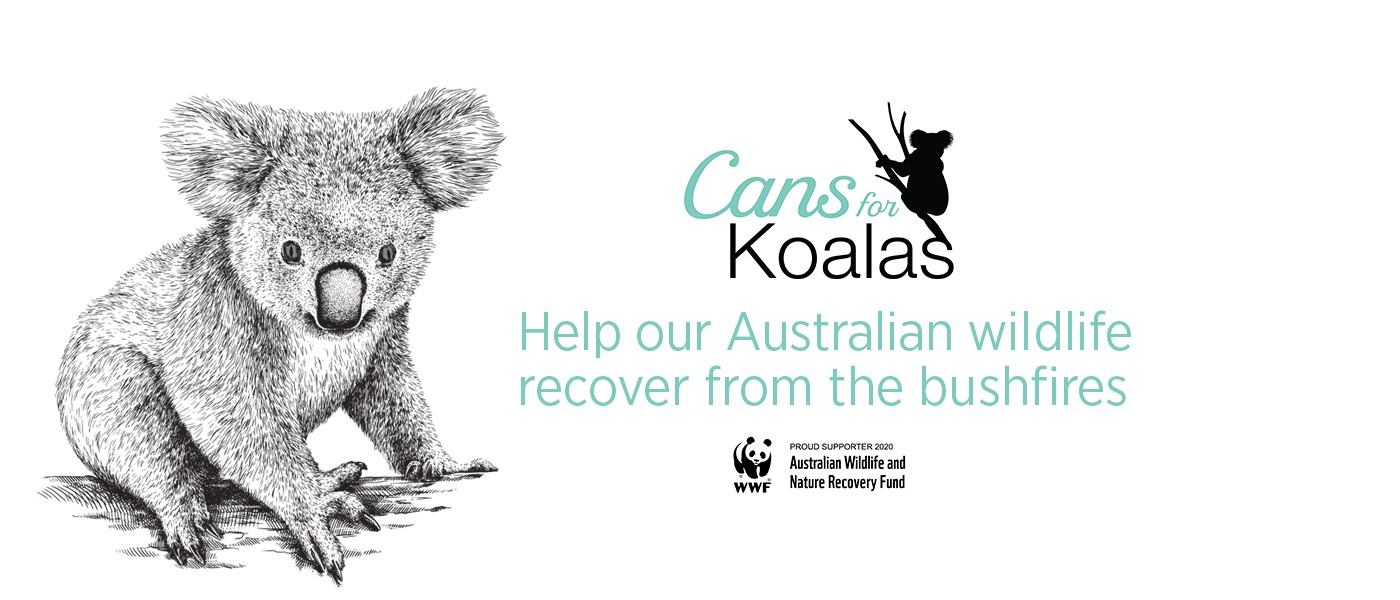 Each eligible bottle or can you donate can help restore the forest homes of our wildlife
The recent bushfires have devastated Australia, impacting over 12 million hectares of land from NSW to WA. The loss of life and property has been absolutely heartbreaking.
The impact has also been felt by our unique wildlife. World Wide Fund for Nature Australia (WWF-Australia) estimates around 1.25 billion animals have been killed as a result of the bushfires including kangaroos, wallabies, kookaburras, cockatoos and koalas. Thousands more have been and are homeless.
WWF-Australia has established the WWF's Australian Wildlife and Nature Recovery Fund to provide ongoing care to wildlife in the wake of the devastating bushfires. From 24 February, recyclers in NSW will be able to donate their 10c refund to the Fund by selecting Cans for Koalas on any Return and Earn machine. Cans for Koalas is TOMRA's new appeal in partnership with WWF-Australia to help raise funds for Aussie wildlife affected by bushfires.
Every eligible bottle or can donated through a Return and Earn reverse vending machine will raise 10 cents to help our wildlife recover from the bushfires, including protecting endangered species and restoring habitats, and creating safe corridors for koalas.
Our aim is to raise $250,000 for the WWF's Australian Wildlife and Nature Recovery Fund by 24 May 2020.
How can you help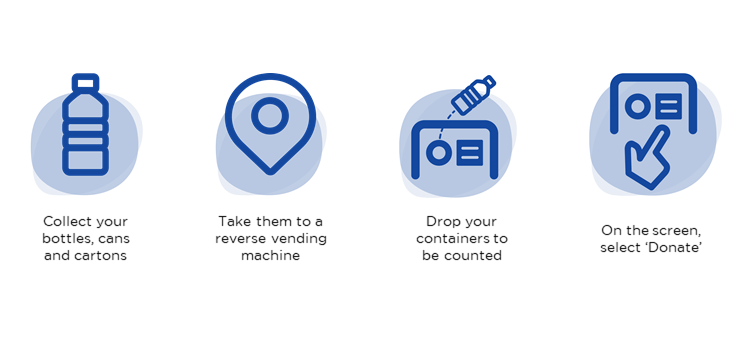 How your donation is helping
WWF-Australia has partnered with wildlife rescue and care organisations in bushfire zones and is directing funds raised to respond to the emergency at scale. This includes:
Urgent care: supporting specialist veterinarians who are providing care and medical treatment to injured wildlife across Australia.
Food and water: providing starving wildlife with food and water in bushfire impacted regions.
Finding koalas and other fire-affected wildlife: deploying koala detection dogs and drones to bushfire sites to search for surviving koalas and conducting rapid threatened species assessments in fire-affected areas.
Supplies and triage: getting veterinary supplies to bushfire triage sites.