Good to go: most drink bottles and cans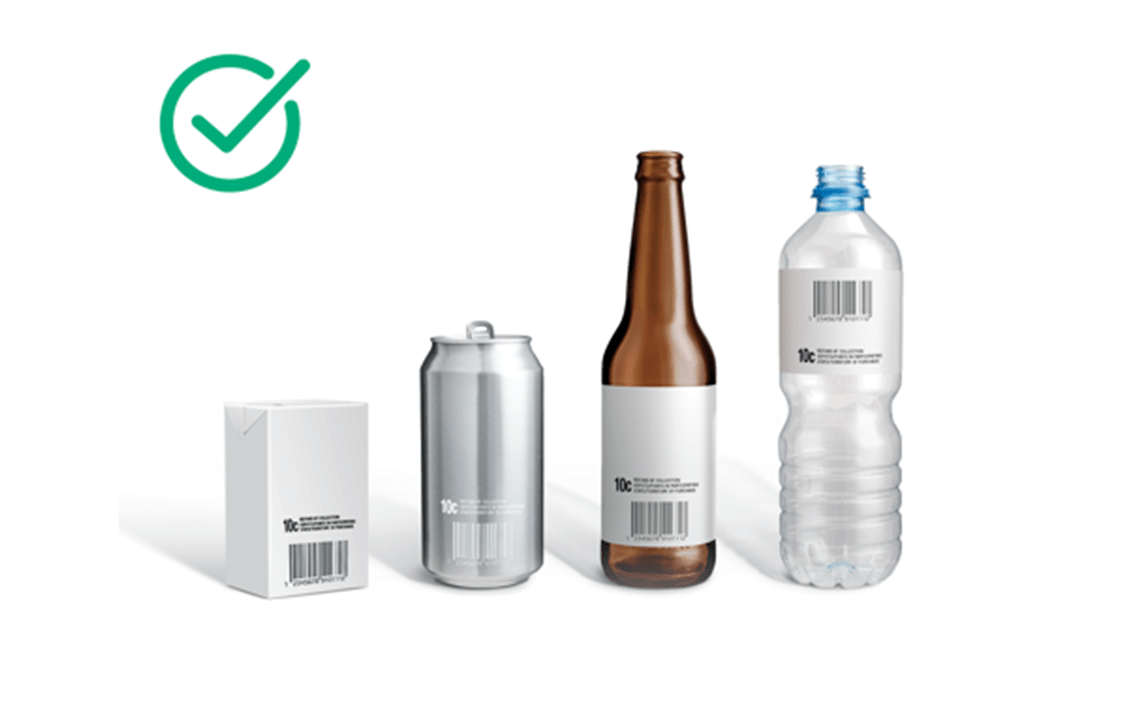 These containers are most commonly found as litter in NSW. They're often consumed 'on the go.'
Cans (e.g. soft drinks)
Bottles ( e.g. beer bottles)
Cartons
Juice boxes or poppers
Most containers between 150ml and 3 litres are accepted and can get you a refund. However, they must…
Be in good condition (not be crushed or broken)
Be empty
Have the label attached
Look for the 10c label on the container to see if it is eligible for a refund.
Remember to leave the lids on when returning your containers. They'll be recycled too.

No go: items that are not refundable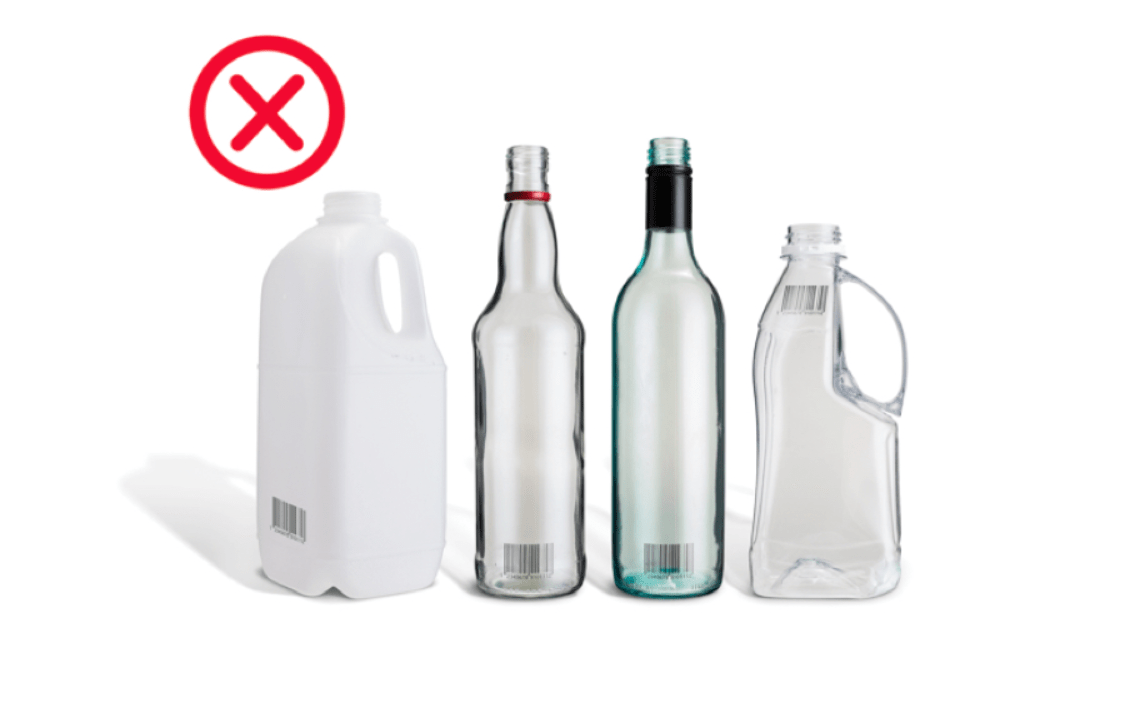 These items aren't accepted, but can still go into household recycling. They're often used at home.
Plain milk bottles or cartons
Flavoured milk containers of 1L or more
Glass wine bottles
Glass spirit bottles
Cordial bottles
Pure juice containers over 1 litre
(comprising of at least 90% pure juice)
Not sure if your container is eligible?
It can be confusing to know what's eligible, which is why we have the container database. Simply enter your product or have the barcode handy.