About this Return Point
Service Level
Self-service
Containers
Ideal for a few
containers on the go*
Donation Stations are machines that will ONLY allow you to donate your refund to the charity displayed on the machine itself. The charity displayed is randomly selected from our three major donation partners of this season.
* Donation Stations do not accept glass. They are only able to accept plastics, cans and cartons.
About Donation Stations
Tips for your visit
Before you arrive:
Separate eligible plastic and glass containers to save time at the RVM.
Empty all liquids, dispose of loose bottle lids.
Remember that Donation Stations don't accept Glass.
At the Donation Station:
Your donation will be given to the assigned donation partner.
Please consider nearby pedestrians by returning your containers in an orderly manner.
Please keep your Donation Station sites clean and tidy and remember to place litter into the bin.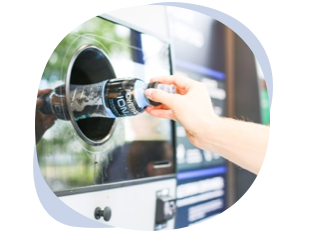 Donation Stations are machines that will ONLY donate your refund to a charity. They only accept plastics, cartons and cans. You can insert your container into the return chute to donate the refund amount to the donation partner displayed on the machine.
Container Eligibility
The majority of containers between 150 ml and 3 litres are accepted and can get you a refund. However, they must: not be crushed or broken, be fully empty and have the label attached.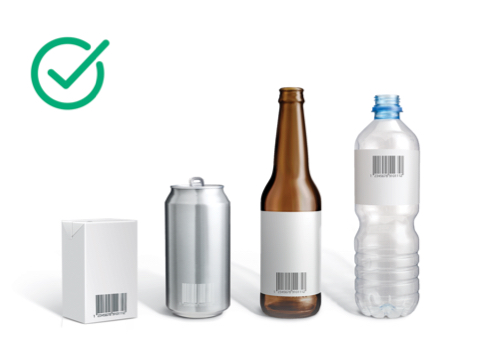 Cans (e.g. soft drinks)
Bottles ( e.g. beer bottles)
Cartons (e.g. milk cartons)
Juice boxes or poppers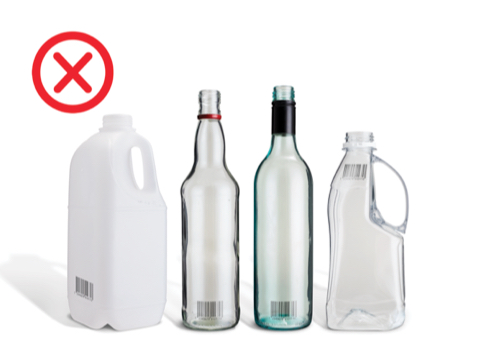 Any milk containers that are 1 litre or more
Glass wine bottles
Glass spirit bottles
Juice bottles over 1 litre
Cordial bottles
Donations
You have the option of gifting your refund to a Donation Partner. Donation Partners are chosen from a list of not-for-profit and community organisations that have applied to become donation partners. There can be up to four to choose from on the touchscreen of every Reverse Vending Machine. The recipients are rotated every three to six months so that all our Donation Partners receive equal benefit. Our current donation partners are featured below.
Become a donation partner