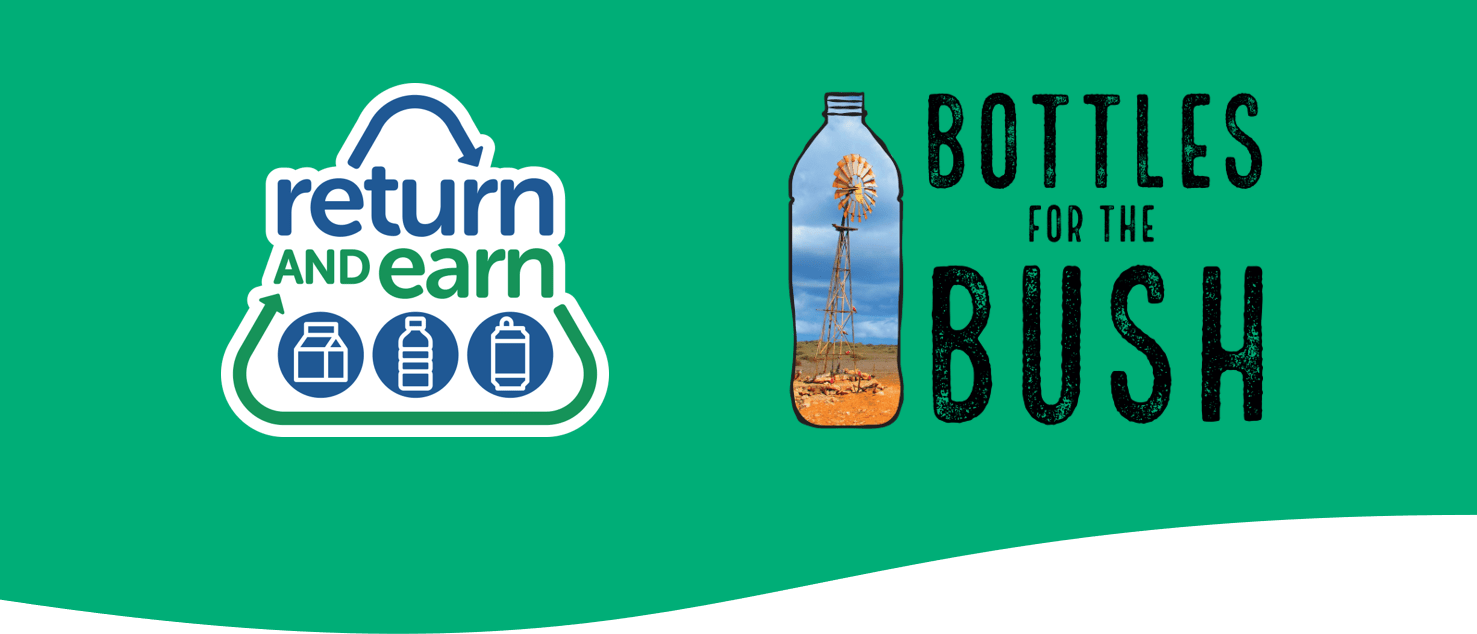 Right now, bushfires are devastating NSW, sweeping through our regional communities. At the same time, these communities and our farmers are suffering through the worst drought in history.
Rural Aid is working hard to supply much-needed food, hay and water to those in need to support them through this tough time.
To assist them, Return and Earn and TOMRA have partnered with Rural Aid for the BOTTLES FOR THE BUSH appeal.
This summer, you can help. All you have to do is donate some of your empty bottles, cans and cartons at any Return and Earn reverse vending machine.
Each eligible drink container donated raises 10 cents for our BOTTLES FOR THE BUSH donations appeal. All funds raised go directly to Rural Aid.
We are delighted that your generous donations have smashed the target of $250,000. Every dollar counts – keep up the great work by collecting and donating your drink containers to #BottlesfortheBush through Return and Earn. Donations for Bottles for the Bush can be made through Return and Earn machines until 23rd of February 2020.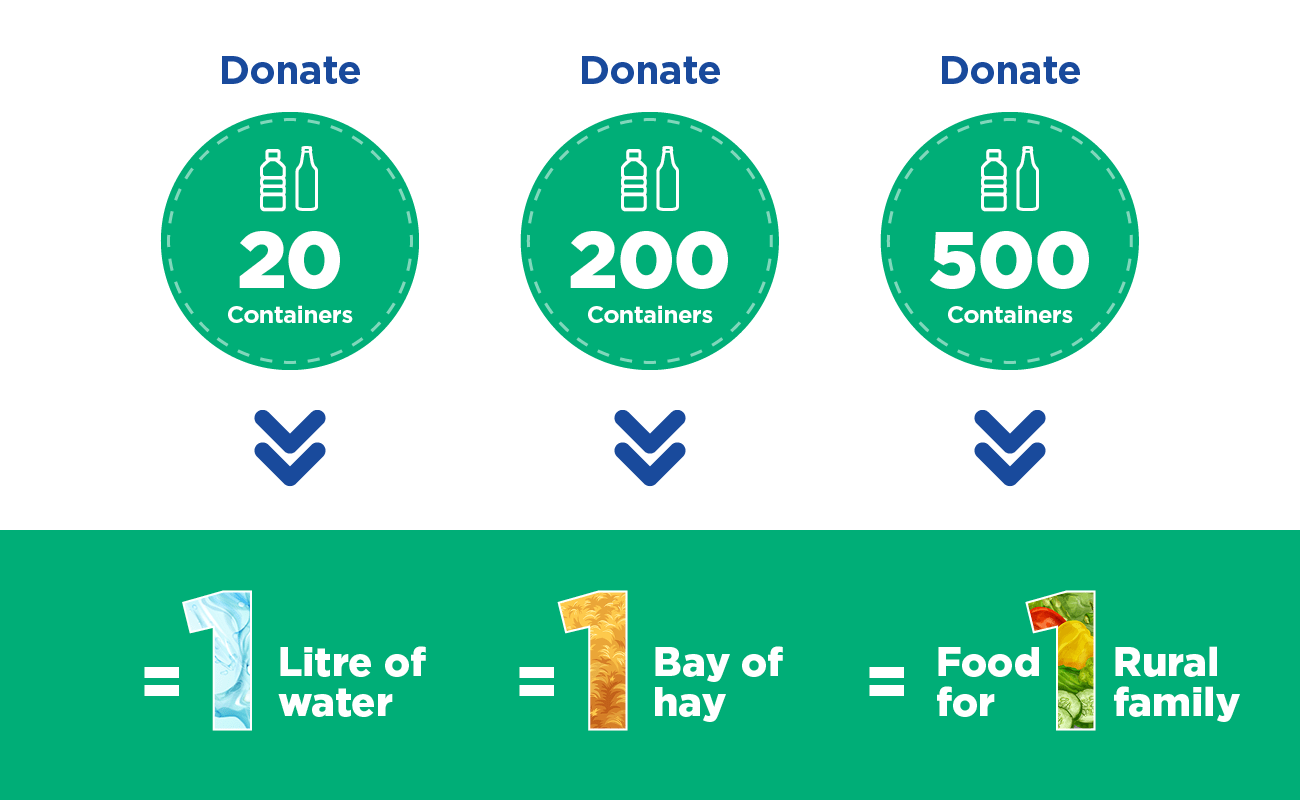 How can you help?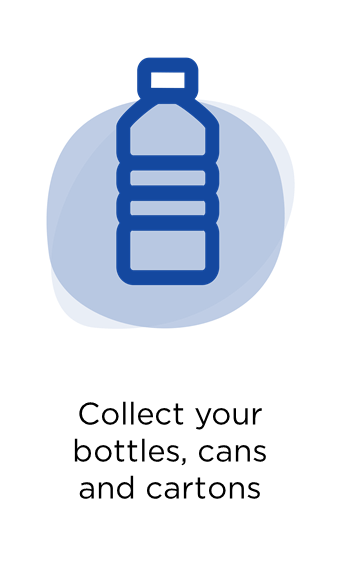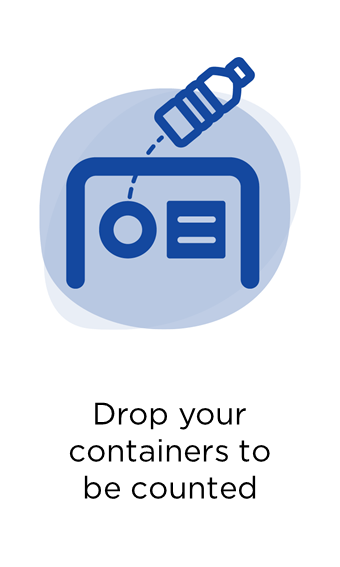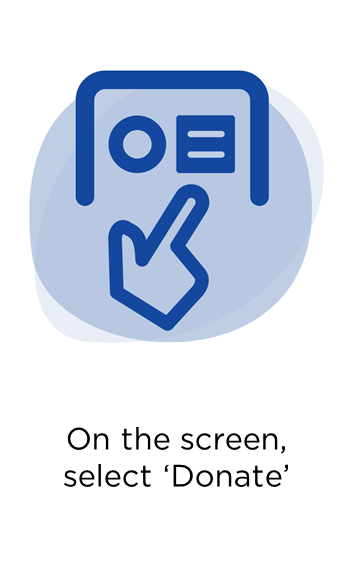 Bottles for the bush is proudly delivered by: